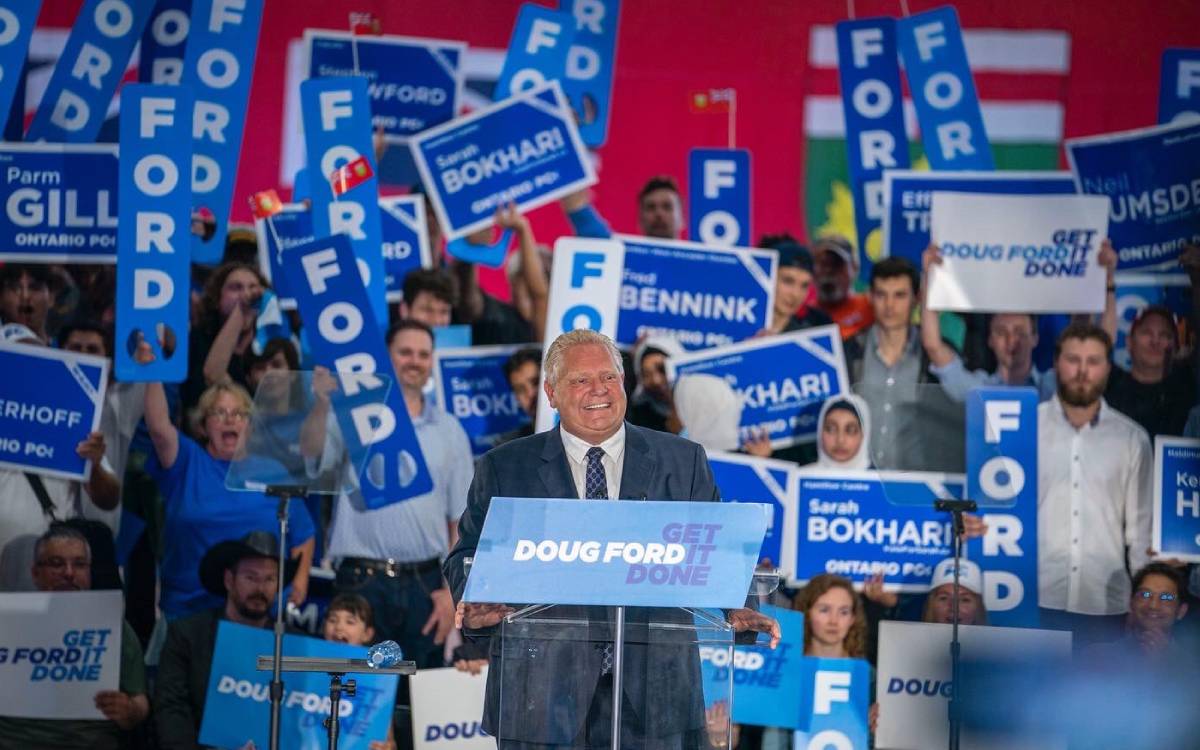 Local
Ontario PC Party leader Doug Ford held a rally in Hamilton on Thursday, May 26 at the Hamilton International Airport in Mount Hope. The rally was in the Cargojet Maintenance Hangar. Local candidates from the Hamilton, Niagara, and Halton regions attended the event.
But before the rally even started, it was events that took place outside the Cargojet facility that made headlines. A group of a couple dozen anti-Ford protestors stood in the middle of the entrance road for a period of time, blocking rally attendees from parking. The group was largely made up of environmental activists from the "Stop the Sprawl" campaign.
Hamilton Police were called when the protestors refused to leave the property. Police later reported that one woman was arrested after she was told multiple times to leave. The woman, who later identified herself online as Caryma Sa'd, was charged with trespassing.