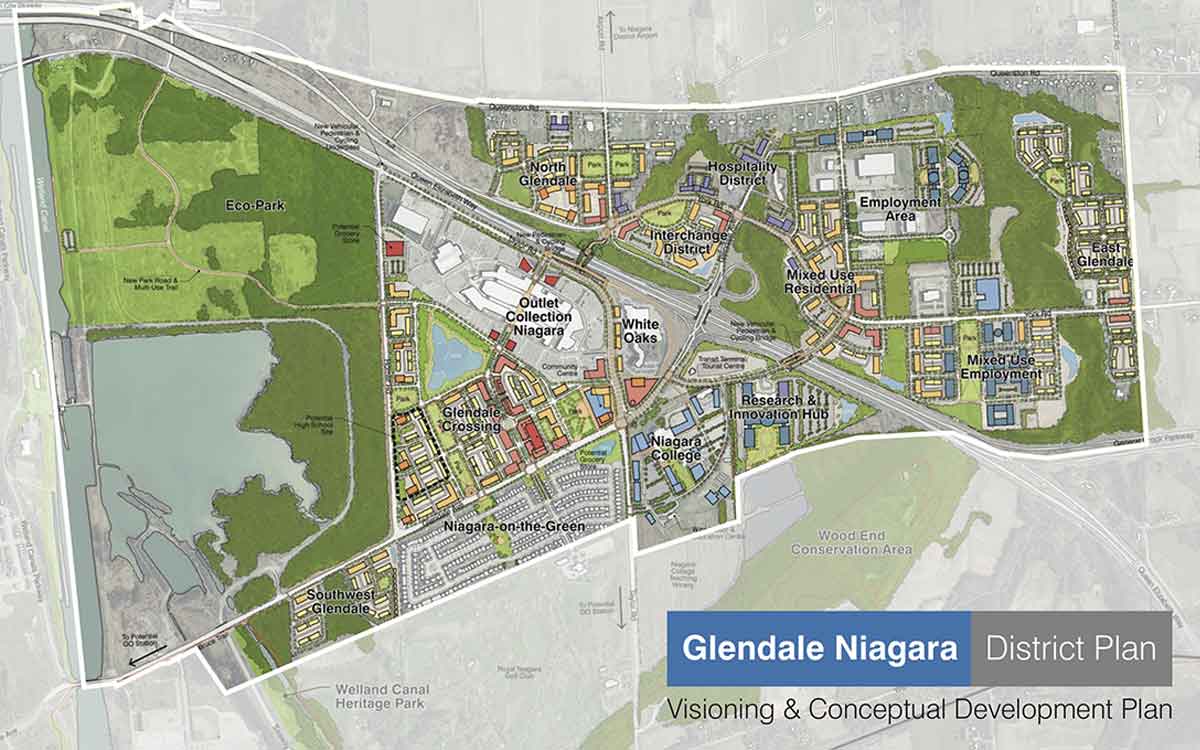 Local
Regional Planning Committee unanimously endorsed Phase 1 of the Niagara-on-the-Lake and St. Catharines Glendale District Plan this week.  After several public meetings, workshops, charrettes, a social media campaign and consultations, renowned planning consultants, "The Planning Partnership", presented the results – a visioning and conceptual development plan.
The Glendale Niagara area, is the confluence between the southern boundary of St. Catharines and the west boundary of Niagara on the Lake.  It is the area that currently encompasses Niagara College, the Outlet Collection mall, White Oaks and the Seaway on the west side of the QEW and two hotels, commercial and industrial employment zones, and the QEW roadside rest area.
Part of the impetus for the Plan is the planning and fast approaching reconstruction of exits and bridges by MTO on the QEW in the area.  Planning the next 30 years of land use on either side of the QEW corridor helps the province and the region plan their roadwork to enhance and enable smoother traffic in the area over the long term.