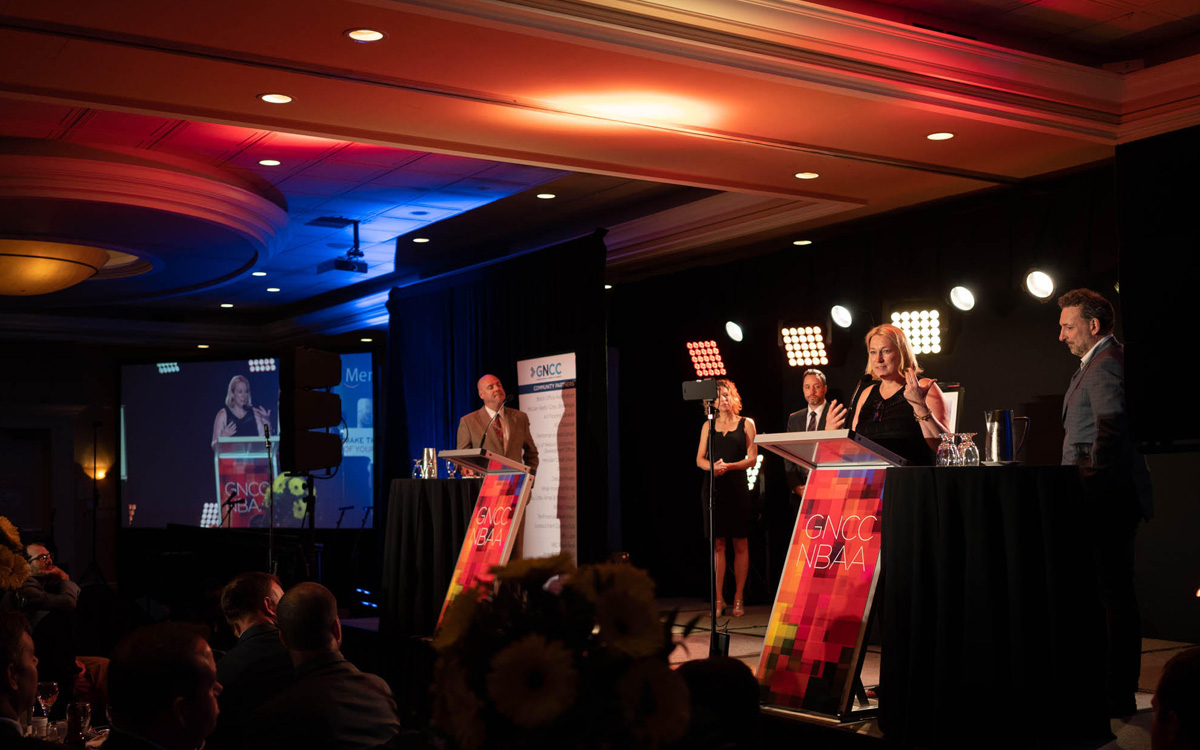 Local
The Greater Niagara Chamber of Commerce recognized outstanding business leaders recently at its 15th annual Business Achievement Awards ceremony.
Hosted by 610 CKTB's Tim Denis, the 400 people in attendance celebrated some of Niagara's best in business, including a legend in the wine industry who was recognized with the Lifetime Achievement Award.
Sadly, Karl Kaiser passed away last November leaving a massive and irreplaceable void in Niagara's wine community. There's no doubt however, that he was watching proudly as his daughter Andrea and son Max were called to the stage to accept the honour on his behalf.
It is not an exaggeration to say that Niagara's now famous wine industry would not be where it is today without the likes of Mr. Kaiser. His list of accomplishments is remarkable and he left his mark not only on the wine making profession, but on the entire Niagara community as well.
Educated in a private monastery school in Austria where viticulture and winemaking were a time-honoured tradition, Karl spent his spare time helping in the cellars of a local winemaker. He would marry that winemaker's granddaughter, Silvia, in 1967.
Karl, Silvia, and their new daughter arrived in Canada in 1969. Karl attended Brock University, attaining a Bachelor of Science in Chemistry and Biochemistry in 1974. Even before he graduated, Karl was buying and making wine, and one day he walked into Ziraldo Nurseries, owned by previous Niagara Business Achievement Award winner Donald Ziraldo, looking to buy hybrid grape vines. Donald had been experimenting with vinifera grapes, and was interested in making wine from them. The history of modern Canadian winemaking began at their first meeting. The two men shared a dream to make superior Canadian wine and determined that they would work together to achieve it.
In 1975, they were granted the first winery license since the prohibition era and founded Inniskillin.
Karl was known as a humble, quiet, and reserved man who would be happier working in his wine cellar than speaking at public events. His daughter, Andrea, said that it was his humility that made him so charming. He seemed genuinely unaware of what he was doing for Canadian winemaking. In his own mind, he was not transforming an industry; he was simply a winemaker who wanted to make the best wine he could.