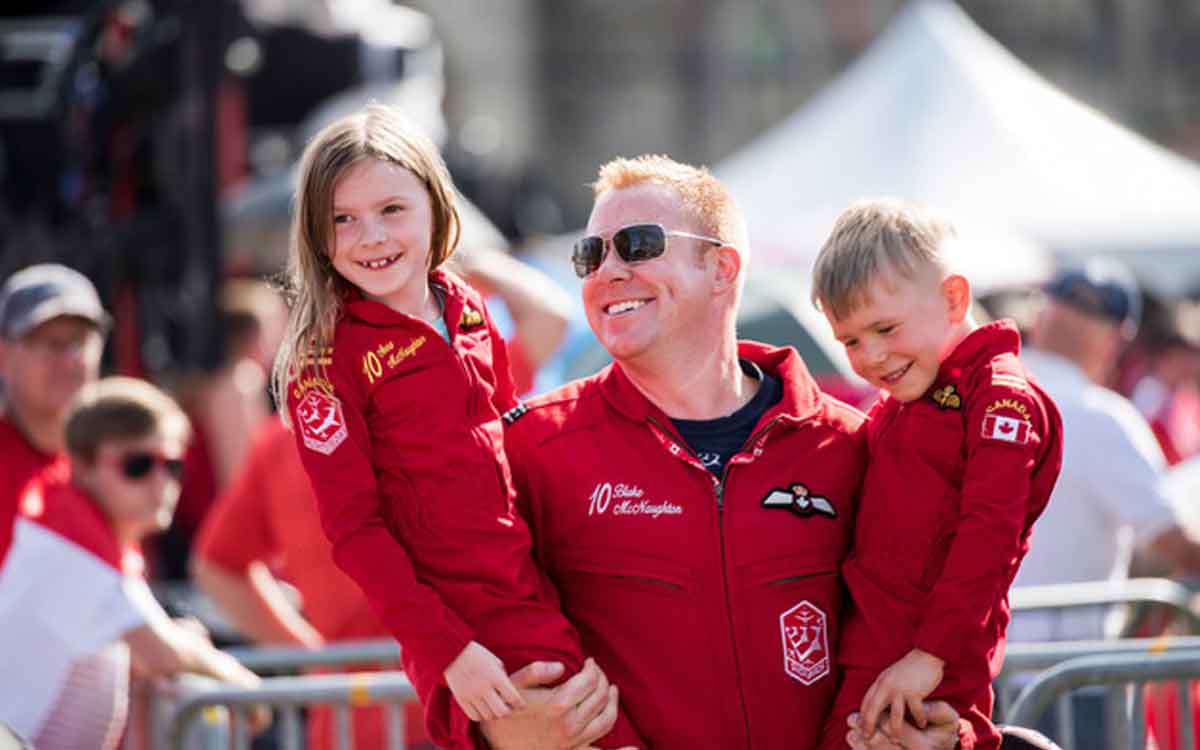 Local
As a young boy growing up in St. Catharines Blake McNaughton says he was fortunate to know exactly what he wanted to do as an adult. "I was very lucky in that at a very early age I knew I wanted to be a military pilot," said Captain McNaughton.
He not only met that goal but flew right past it on his way to piloting Snowbird number 10 for one of the most famous military air demonstration teams in the world. After flying for the team for the past three years, McNaughton is now an instructor and while his colleagues were dazzling on-lookers over the Niagara District Airport in Niagara-on-the-Lake earlier this week, Captain McNaughton was back in Saskatchewan helping train the next crop of potential Snowbirds as the Flight Safety Officer.
In an interview with The Niagara Independent, the gracious and humble pilot took the time to chat about what it takes to wear the iconic red flight suit and how he enjoys his new role teaching the rookies.
For McNaughton it started back in his family home at what he described as "the bottom of the Brock hill". Like most young Canadian kids he watched the nine twinkling lights of the red and white jets perform their awe-inspiring show and was hooked.  Unlike most kids, McNaughton was on a mission to fulfill his dream to be sitting in the cockpit piloting one of those jets and never wavered from chasing his goal.