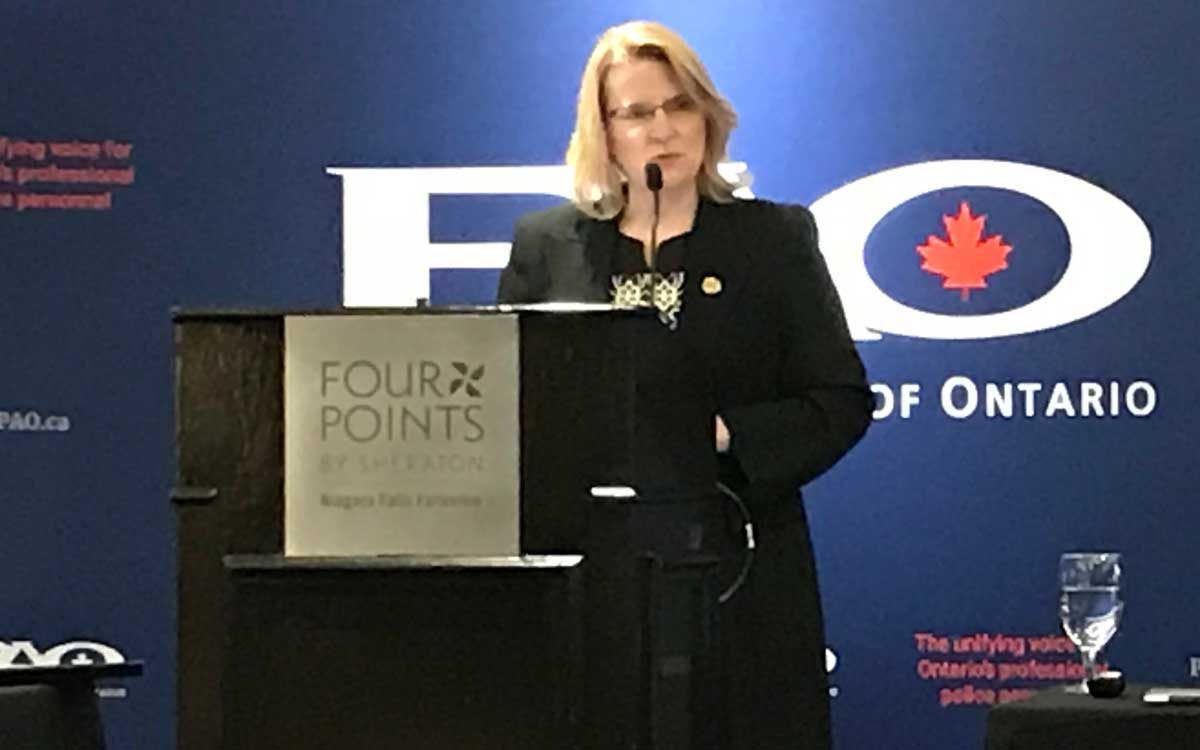 Local
Ontario's Minister of Community Safety and Correctional Services, the Hon. Sylvia Jones, was in Niagara Falls yesterday to address the Police Association of Ontario (PAO). The PAO is the official voice and representative body for Ontario's front-line police personnel. It provides representation, resources, and support for 53 police associations across the province, with a membership of over 18,000 police and civilian members.
As former Minister of Tourism, Minister Jones said she was thrilled to see the PAO holding their annual winter membership meeting in Niagara Falls. The falls will be lit blue this evening to recognize the Police Association of Ontario and honour deceased members. There will also be a fireworks display. "It's a very nice gesture to our fallen officers," said Minister Jones.
While there is an annual recognition of fallen officers at Queen's Park, the Minister said the falls event is a nice additional gesture in support of Ontario's police officers.
"I appreciate the support from the city and Niagara Parks," said Minister Jones.
The MPP from Dufferin—Caledon said that the mental health of front-line officers is very important and was one of the main issues she addressed in her talk. "If our officers are not feeling 100 per cent then it makes it hard for them to help our citizens who are in need of help."
Minister Jones said police officers across the province are responding to more and more mental health related calls. "We as a government need to fix mental health services," she said. One of the key ways to accomplish this is to work collaboratively across ministries and not in silos, explained Minister Jones. "Mental health isn't just a Ministry of Health issue. It touches many ministries like education, community safety and others."