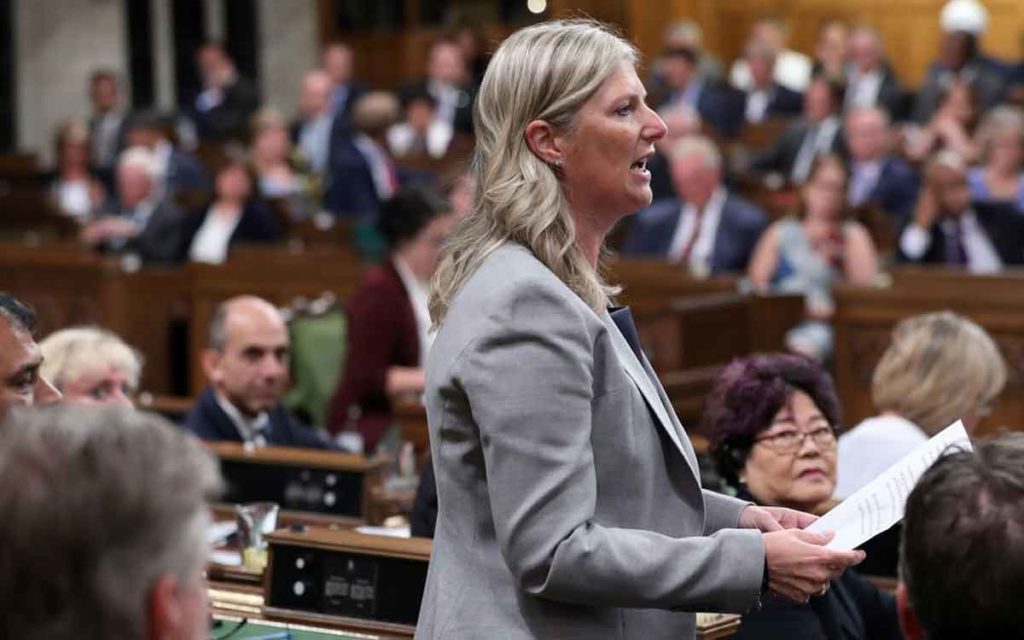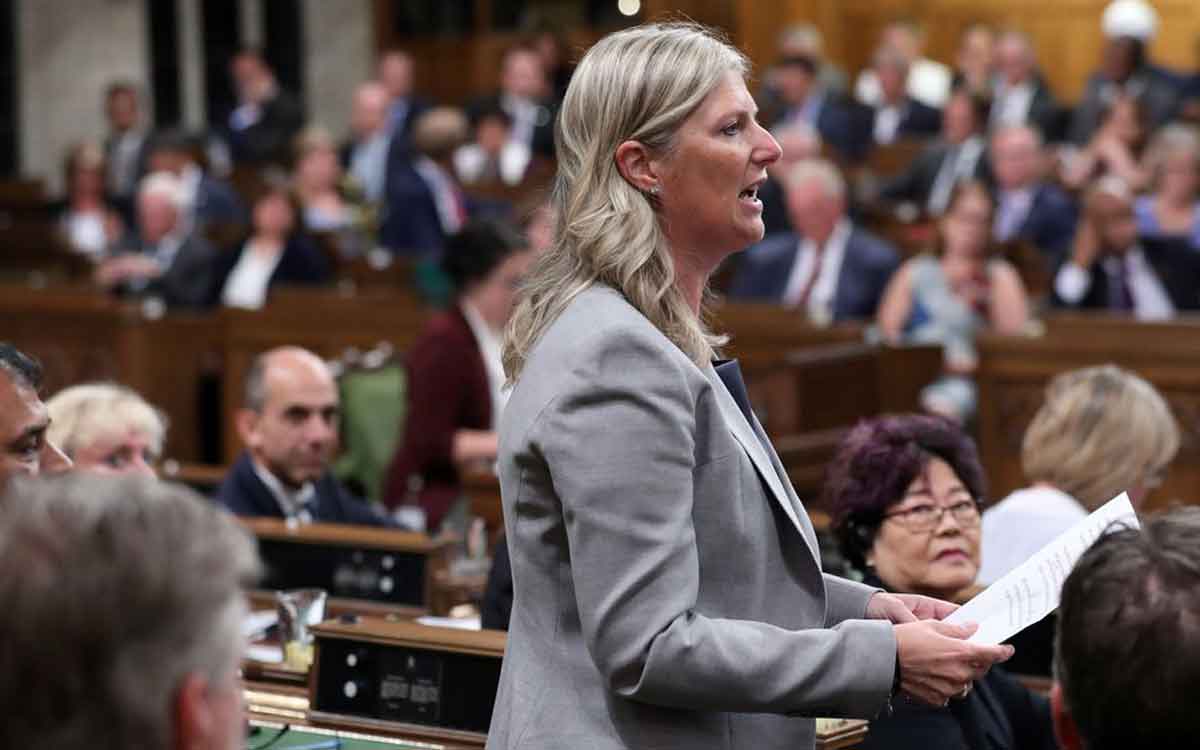 Leona Alleslev speaks during Question Period in the House of Commonsin Ottawa, Ontario on Sept. 17, 2018. Photo: Chris Wattie / Reuters
There are a few key MPs whose performances in the 43rd Parliament will have a direct impact on their respective Party's fortunes in the next election. Last week five Liberal MPs were highlighted and this week, let's consider five MPs from the Opposition benches.
Leona Allesley, the Liberal-turn-Conservative GTA MP, has been drawn into the spotlight as Deputy Leader. Allesley is to replace the irreplaceable Conservative stalwart Lisa Rait as the Party's Trojan horse with a mission to capture as much as she can in seat-rich Ontario. This retired Canadian Forces officer, relatively inexperienced in politics and unknown to the Tory base in the Province, has been given a proverbial mountain to climb (by a Leader who has decided to step aside to allow for a changing of the guard). In an interview in her local media, Allesley said her appointment sends a clear message to Ontarians that their voices matter. She is confident her background gives her an advantage, "I know as an ex-military, it's more a question of know your enemy. I certainly know our enemy and have valuable insights about what they are up to and how destructive they can be. It's the first time, since I left the military, that I've been part of a team so unequivocally focused on the country and what we need to do to keep united and food on the table and a thriving economy." Time will tell whether Allesley can fulfill her mission (or might she be redeployed under new leadership?).
Michelle Rempel is known to Conservatives as "unflappable" and to Liberals as "damn annoying." The Calgary MP has made a name for herself as being omnipresent in social media and a continual embarrassment for the Trudeau Government with her pointed questions and storytelling. Rempel was a tour de force for westerners during the election telling Canadians: "Oil and gas and the Alberta economy need to be a ballot question for you." She has wasted no time in this Parliament introducing a petition calling on Canada to let Alberta take action to further its own interests and autonomy. Rempel is a commanding siren, and pulls no punches when it comes to the current PM: "Every Canadian needs to understand the consequences of the unity crisis that Justin Trudeau has put us in." She is one of the Conservatives' best weapons largely because she is the antithesis of how the Liberals want to stereotype Conservatives: young, articulate, a charismatic woman with a conscience that, at times, she'll wear on her sleeve. Rempel is indeed a wildrose darling and the thing to watch is whether her dynamism can transcend the prairies to be understood and appreciated in central Canada.
Jagmeet Singh has a secret assignment to resuscitate the NDP. Though nobody will admit this Party is in trouble, the fact is it has just suffered an electoral setback, is bankrupt, and has an unproven leader yet to bring together the various factions of the Party's socialist base. It is that serious: a four percentage point drop in national popular vote, a caucus that lost 14 MPs (Quebec's Orange Crush was "crushed"), and an ill-defined platform that must compete in a crowded, left-of-centre space. And yet, with Jagmeet there is great hope. His leadership still has a sense of freshness and his personality is infectious. Singh's responses to racism during the election – with the PM's blackface issues and Quebecers' comments about his turban – have won many Canadians' respect. So, even though he lost a great deal in the election, Singh personally won. And, now, the trick to be turned is for Singh to exercise this good will and aptly manage the NDP's rebuild coopting union leaders, social activists, and loyal NDP supporters. There is immense pressure on Singh to perform and to capture Canadians' attention – and recapture the NDP's lost fortunes.
Jenica Atwin, not yet a household name, is unmistakably the next generation of leaders in Canada's green movement. Some might think that Atwin was lucky to become the first female MP for the Fredericton riding and the first Green MP elected outside B.C., but there was no luck involved.  Atwin is the real deal: a hard worker and the best chance for Greens to increase their seat count in the next election. Atwin has repeatedly said she will be a "strong voice" for Canadians and that she expects the Green caucus of three MPs to punch above its weight. She is an energetic millennial with a clear purpose: "With the rapidly changing world, we need a multitude of perspectives including those from younger Canadians. The climate crisis requires us to think both short term and long term; millennials, in particular, are excellently situated to speak about both arenas. We also need to understand the changing communications and employment landscape. Quite frankly, "the game" has changed." During this Parliament, Canadians will get to know Jenica Atwin.
Jody Wilson-Raybould (JWR), as the Independent MP from Vancouver, may be sitting far removed in a back seat opposite the Government front benches, but her frowns and grimaces, her every facial expression will not be missed by the PM and his Ministers. Her presence in the House of Commons is unsettling for the Liberals. JWR represents the failed-promises-of-the-sunny-ways-Liberals, the trust that has been lost and cannot be regained. She is a constant reminder of the Government's first term SNC Lavalin scandal as well as of the Prime Minister's challenged feminist persona. But more than all that, this MP is also the face of the Liberals broken promises to Canada's Indigenous Peoples. As the drama of this 43rd Parliament unfolds, there is a potential for Puglaas (Jody's Kwak'wala name which translates "woman born to noble people") to play a central role in the national debate respecting indigenous rights — especially given her revered reputation with the Assembly of First Nations. JWR has stated that she wants to put partisanship aside to address deep divisions in our country on topics such as climate change and west-east politics. Perhaps she will contribute to those debates. But this fiercely strong, independent-minded MP will be a force to be reckoned with when Parliament debates the Government's commitment to matters of Reconciliation.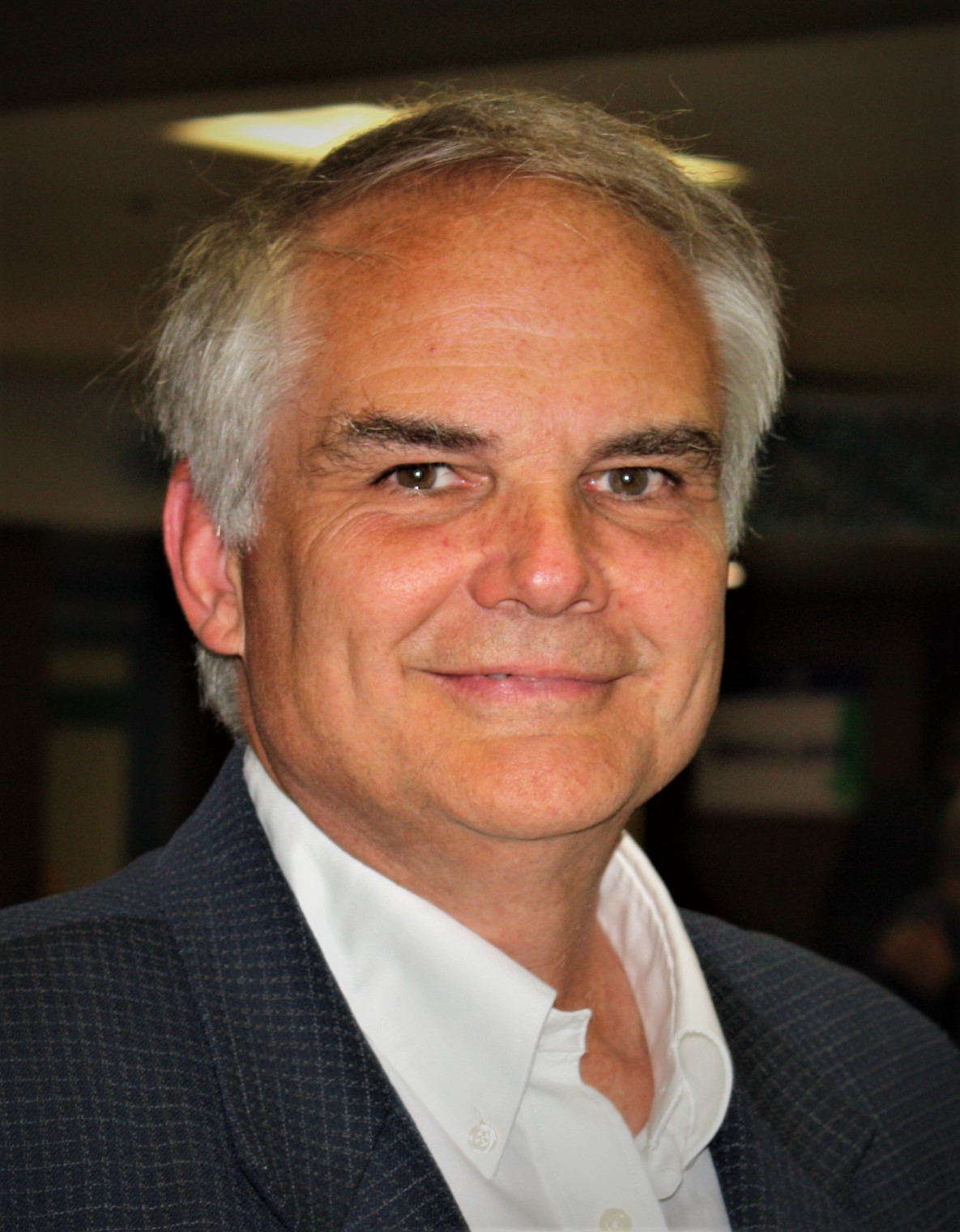 Chris George is an advocate, government relations advisor, and writer/copy editor. As president of a public relations firm established in 1994, Chris provides discreet counsel, tactical advice and management skills to CEOs/Presidents, Boards of Directors and senior executive teams in executing public and government relations campaigns and managing issues. Prior to this PR/GR career, Chris spent seven years on Parliament Hill on staffs of Cabinet Ministers and MPs. He has served in senior campaign positions for electoral and advocacy campaigns at every level of government. Today, Chris resides in Almonte, Ontario where he and his wife manage www.cgacommunications.com. Contact Chris at chrisg.george@gmail.com.