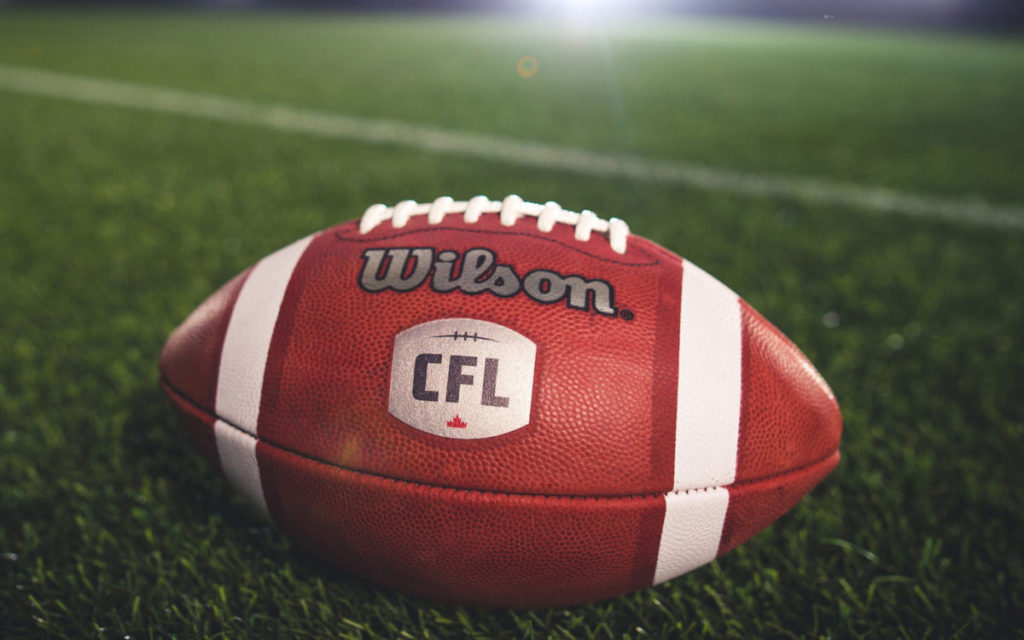 The 2018 Canadian Football League Season started in earnest this past week as all nine CFL clubs welcomed their respective rosters to training camps all over the Country. For some, it will mark the beginning of a Grey Cup Journey. For others, an end to a playing career that for most, started when they were just little boys. Such is the fate of a pro football player. With an average career expectancy of just under 3 years, training camp offers a chance to turn heads, make an impression, win a roster spot and turn a childhood dream into a career. But be forewarned, it comes with a price and will test every part of you.
Darwinian theory is inextricably tied to pro football training camps. "Survival of the fittest" and the "thinning of the herd" will almost always ensure only the strong survive final cut down day. Sorry If that offends you. As a fan, going 3-15 offends me more. Putting the best team on the field on opening day is not a process rooted in warm fuzzy feelings. It is a difficult, sometimes heartbreaking process. It is also a necessary one considering the culture of pro sports. Teams are measured by their wins and losses and if your objective every year isn't to win a Championship, then the culture in your organization needs purging. Training camp is where that championship journey begins.
To suggest Training Camp is not for the faint of heart may be stating the obvious. If the physical stress on your body that comes with two-a-day practices in the hot and humid June weather wasn't enough, there is always the inherent culture of pro football, an old-school coach or a sado-masochist trainer that will top up the misery metre and ensure training-camp-life is as miserable an experience as possible. Welcome to the pros young man.
If you're fortunate enough to stay healthy and away from the training room table, you're one step closer. Not an easy task considering sleep deprived 300lb men with nasty dispositions and a goal to take your starting job away, are pounding on you relentlessly everyday. Survive training camp and perhaps you can be a part of the 0.00001% of the Canadian Population that will be playing Professional football in Canada this Season. Add an uncomfortable, tiny dorm room bed, separation from your friends, family and loved ones, food and calories that may not agree, and all the ingredients for a midnight escape beyond the judging eyes of your teammates and Coaches will dangle enticingly in front of you. There is no shame in those thoughts. Every player has them and like another Darwinian tenet, the "fight or flight" response, it only means you are human. It usually creeps in during week 2 of training camp but fear not; Almost always those thoughts are quickly dashed by a phone call from a supportive partner, the chastising of your no-nonsense Agent, the camaraderie and encouragement of your teammates or a dream you've kept alive since you watched your first football game on tv. Yes, training camp is hard. But if only for a chance, on a cool November evening, to hold above your head arguably Canada's most iconic trophy, it's a price you're willing to pay.
The CFL seasons kicks off June 14 Between the Edmonton Eskimos and Winnipeg Blue Bombers. And as the Opening Kickoff to the 106th season draws near, I'll be bringing you closer to the CFL game then you've ever been before. Inside the locker room, beyond the sideline, in the huddle and under center. Next week I'll highlight the Eastern Division and we'll examine which team in the East has a QB that can take their team to the promised land. In a quarterback driven league, 3 down football is the greatest show on turf and if you don't have a guy that can consistently put up 400yd passing games, I'm not taking you in my fantasy draft. Ricky Ray is a lock for the HOF and it's the defending Grey Cup Champions who have no question marks at the pivot position. But beyond the Argos, let the chaos, uncertainty and quarterback controversy begin! Solidifying a go-to starting QB is what every fan in every CFL stadium is counting on. Without one, you don't win games and you don't sell tickets. Will it be NFL first rounder Johnny Manziel or incumbent Jeremiah Masoli in Hamilton? With the sudden and unexpected retirement of Josh Freeman, who started 61 games as a quarterback in the NFL, will the Alouettes turn to Drew Willy? Or will a new star emerge in Matthew Shiltz, Antonio Pipkin or Garrett Fugate. In Ottawa, Trevor Harris stumbled last season and East Carolina phenom Dominique Davis is hungry to make his mark in a CFL game tailored to his athleticism. We'll break it all down next week so buckle up buttercup, this season is going to be special.
Sandy Annunziata is a 2 time Grey Cup Champion and an Eastern Division All Star who played 11 seasons in the CFL. He is a lifelong resident of Niagara and current Niagara Regional Councillor for the Town of Fort Erie.