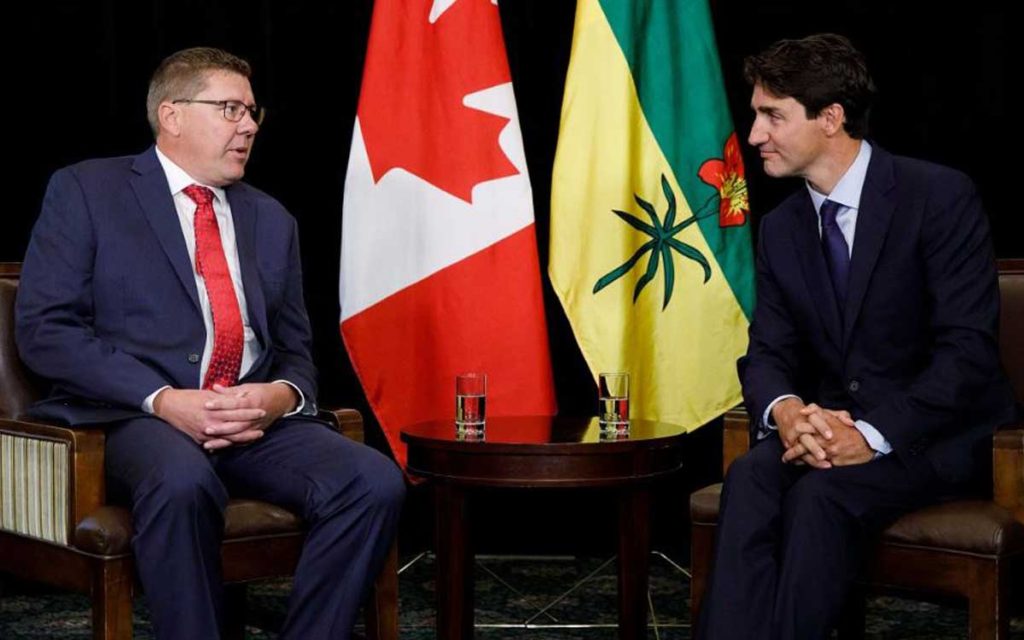 Saskatchewan Premier Scott Moe and Prime Minister Justin Trudeau talk in Saskatoon.
This week, the Liberal Caucus met in Saskatoon, Saskatchewan while the NDP Caucus hunkered down in Surrey BC. News out of both federal caucuses revealed that the MPs have been given their election scripts to begin their long march towards the 2019 vote.
The two caucuses met with a backdrop of contentious Canadian news items dominating the national conscience. Canadians are pre-occupied with the faltering NAFTA negotiations, the fate of the recently nationalized TransMountain pipeline project, the strong provincial opposition that has risen against Ottawa's planned carbon tax plan, and the seemingly lack of controlling the flow of irregular migrants crossing our Canadian borders.
In response, the Liberals provided only positive messages. Finance Minister Bill Morneau put it into perspective for Canadians: "We're always going to have people who don't agree with certain policies or certain issues, but I don't think that is getting in the way of our sense of the importance of being patriotic Canadians."
In addressing the current trade discussions with the Americans, PM Justin Trudeau expressed optimism as he praised the efforts of his trade minister: "We've always been constructive, ready to work hard around the NAFTA table. Minister Freeland is right now down in the United States, she's had good discussions, continues to do it…. Chrystia, every day you are standing up for Canadian workers, defending our interests and working tirelessly to get us to a deal that is good for Canadians and good for Canada," the PM said.
The Liberals left Saskatoon united in their messaging about a long-serving bogeyman: former PM Stephen Harper. Quebec MP Steven MacKinnon challenged Conservatives, "But look, Mr. Scheer has a duty here. He's run five times under Stephen Harper. He hasn't told us, in any way, how he would differentiate himself from Stephen Harper and until he does that, I think Canadians have every reason to worry about Stephen Harper part two."
Ontario Liberal MP Omar Alghabra echoed what is sure to be the Liberals' campaign theme: "Andrew Scheer has to answer to Canadians why he's following the same recipe as Stephen Harper."
The NDP caucus, meanwhile, was uniting around their Leader Jagmeet Singh and testing their own election messages. The MPs had a lot to consider at their retreat: the Party is languishing in the polls, is cash-strapped, and has a new Leader who has yet to find a national voice. Former NDP Leader Thomas Mulcair wryly observed: "No question that Mr. Singh has his work cut out for him."
NDP caucus chair Matthew Dubé summed up the current predicament: "No one's afraid of admitting there are challenges and things we need to work on. We're coming out of a year where we had just elected a new leader. We're in a position where we can begin to capitalize on that. I think we're finding our groove when it comes to the issues we need to work on."
Into this unease, Jagmeet Singh was able to rally his MPs by turning the focus onto the failures of the PM and Finance Minister, branding them as elitists. "Fifty-six percent of the wealthiest Canadians, or the richest Canadians, have donated to the Liberal party. And the reason that they've done that is they know, they are confident, that the Liberal party will defend their interests and not close things like loopholes."
Singh chastised the Liberals for hollow commitments and lack of action on pharmacare, affordable housing, and climate change. "[The Liberals] might have stole from our playbook and I don't mind that. I don't think any of us mind that, on one condition – they actually do it. They implement it. The Liberals think of getting results for Canadians as more of a public relations exercise. It's gotta sound good, but it doesn't actually have to deliver results."
In the coming weeks, Canadians can expect to hear more combative electioneering rhetoric as MPs return to Ottawa to open the Fall Parliamentary Session on Monday.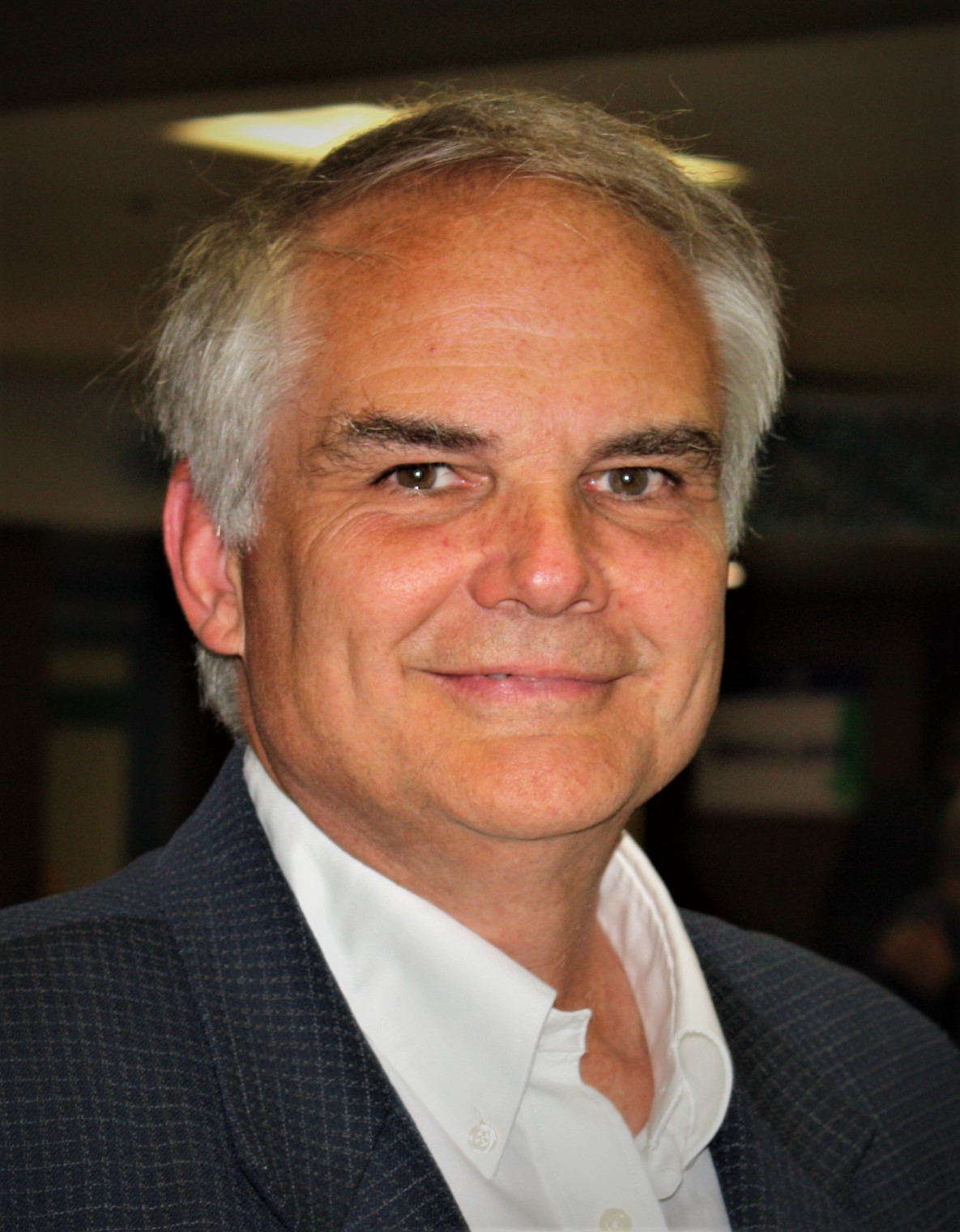 Chris George is an advocate, government relations advisor, and writer/copy editor. As president of a public relations firm established in 1994, Chris provides discreet counsel, tactical advice and management skills to CEOs/Presidents, Boards of Directors and senior executive teams in executing public and government relations campaigns and managing issues. Prior to this PR/GR career, Chris spent seven years on Parliament Hill on staffs of Cabinet Ministers and MPs. He has served in senior campaign positions for electoral and advocacy campaigns at every level of government. Today, Chris resides in Almonte, Ontario where he and his wife manage www.cgacommunications.com. Contact Chris at chrisg.george@gmail.com.