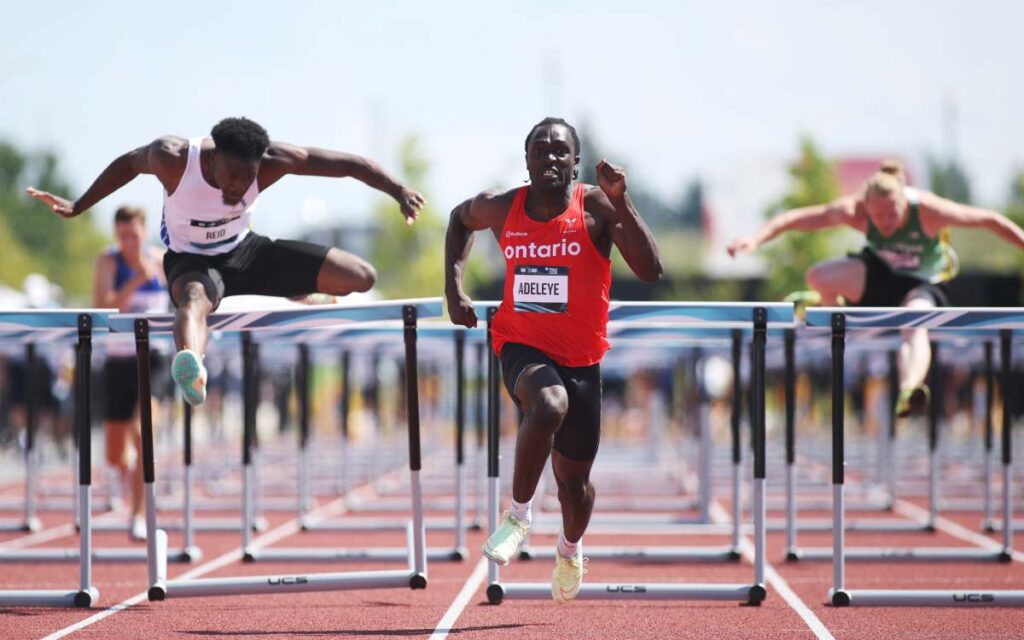 Highlighted by the Canada Summer Games in August, 2022 was a big year in Niagara sports, for athletes, coaches, organizers, and spectators alike. Photo credit: Canada Summer Games/Anil Mungal 
As we say bid adieu to 2022, and usher in 2023, The Niagara Independent would like to look back and highlight the year that was as it pertained to sports here in the region.
Let's start with January, where many local teams and events were held without fans as the Covid-19 pandemic continued.
In February, the Ontario Hockey League's (OHL) and its 20-teams were permitted to have 500 fans in attendance at games. 
Late in February Brianne Jenner, who grew up playing her minor hockey in St. Catharines, helped lead the Team Canada Women's team to a gold medal at the Beijing Olympics. Jenner was named tournament Most Valuable Player (MVP).
In March, Welland native Nat Desjardins was named Ontario Colleges Athletic Association (OCAA) Women's Volleyball Player of the Year.
That same month, the Brock Badgers women's hockey team was crowned Ontario University Athletics (OUA) Champions. 
A week later the Badgers men's basketball team brought home their first provincial title since 1992. 
To April, where the OHL handed down two-year suspensions to Niagara IceDogs general manager Joey Burke and head coach Billy Burke for violating the league's harassment, abuse and diversity policy. The IceDogs franchise was also fined $150,000 following an investigation into a WhatsApp conversation. 
Niagara's own, and hockey hall of famer, Rick Jeanneret had his banner raised at KeyBank Center in Buffalo after calling his final Sabres game. Jeanneret spent 51 years at the Sabres play-by-play voice. 
In May, St. Catharines Jr. B Falcons goaltender Andrew MacLean received the Russell Masterson Memorial Award as the Golden Horseshoe Conference's most valuable player for the 2021-22 regular season.
Waterloo Warriors, and twin brothers, quarterback Tre Ford and defensive back Tyrell Ford were drafted eighth and 13th overall to the Edmonton Elks and Winnipeg Blue Bombers, respectively, in the Canadian Football League (CFL) Draft. 
Back to the St. Catharines Falcons, who went onto win their first Ontario championship since 2012, sweeping away the Chatham Maroons, and in so doing closing historic Jack Gatecliff Arena. The arena hosted hockey since 1938. 
June saw the Canada Games torch officially begin its trek to Niagara, and eventually arrive in St. Catharines via the St. Lawrence Seaway and Welland Canal. 
In July of 2022, after months of speculation, the OHL Board of Governors approved the sale of the Niagara IceDogs to Brantford businessman Darren DeDobbelaer 
Niagara Falls professional boxer Lucas Bahdi captured the vacant NABA Gold Lightweight title – his first championship belt – in front of his hometown at Scotiabank Centre.
August was all about the Canada Summer Games. As thousands of athletes, coaches and volunteers converged on the region to take part in the 15-day event.
September was Brianne Jenner's month again. The veteran forward scored both goals in Canada's 2-1 win over the United States to give Canada another gold – this time at the World Hockey Championship in Denmark. 
October saw former NHL player and coach, Steve Ludzik have the press box at the Gale Centre in Niagara Falls named after him. 
November was highlighted by a pair of Niagara natives playing for the Winnipeg Blue Bombers in the 109th Grey Cup. Johnny Augustine of Welland, and the aforementioned Tyrell Ford. The Blue Bombers would drop a thrilling 24-23 decision to the Toronto Argonauts. 
Sticking on the gridiron, and in the CFL, Tre Ford was named Niagara Falls Sportsperson of the Year.
Mr. Checkered Flag, Mat Williamson of St. Catharines was named Merritville Speedway Driver of the Year.
Five new members, including former pro hockey player and current Niagara Catholic elementary teacher, David Cullen were inducted into the St. Catharines Sports Hall of Fame. 
The start of the 2022 World Cup would feature a former Brock Badger Sports Management student, and varsity baseball player, Tyler Harrison working in Qatar as a Logistics Site Manager.
Former World Cup official, and Niagara Falls native Joe Fletcher was hired by TSN as their World Cup Referee Expert. 
December brought Thorold's Conor Timmins to the Toronto Maple Leafs. Timmins became the second Niagara native to play for the Blue and White this season. Mac Hollowell of Niagara Falls also made his Leafs debut this season. 
And finally, we end 2022 looking ahead to next year, and into 2024 in fact, as St. Catharines city council agreed to waive more than $350,000 in fees to back a bid by the Niagara IceDogs to host the 2024 Memorial Cup. The official bid, led by Canada Games Chair Doug Hamilton, and the former Mayor of St. Catharines Walter Sendzik, has to be submitted by the end of January 2023. 
On behalf of everyone here at TNI: Happy New Year, Health, and Happiness in 2023 to all the athletes, builders and coaches that call and do Niagara proud.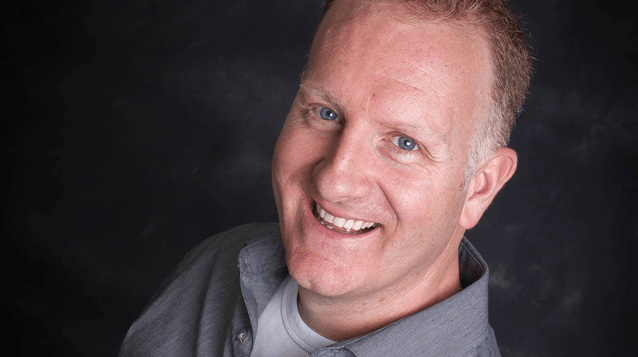 Rod Mawhood is a lifelong Niagara native who has had the pleasure of working in all three mediums – Radio, Print and TV – for over 20 years. His first announcing gig was with the then St. Catharines Stompers. Since then he's worked in radio and TV in Toronto, and currently is the announcer for the Niagara IceDogs and Niagara River Lions.
Rod also covers the Buffalo Bills for FOX Sports and the Buffalo Sabres for NBC Sports.