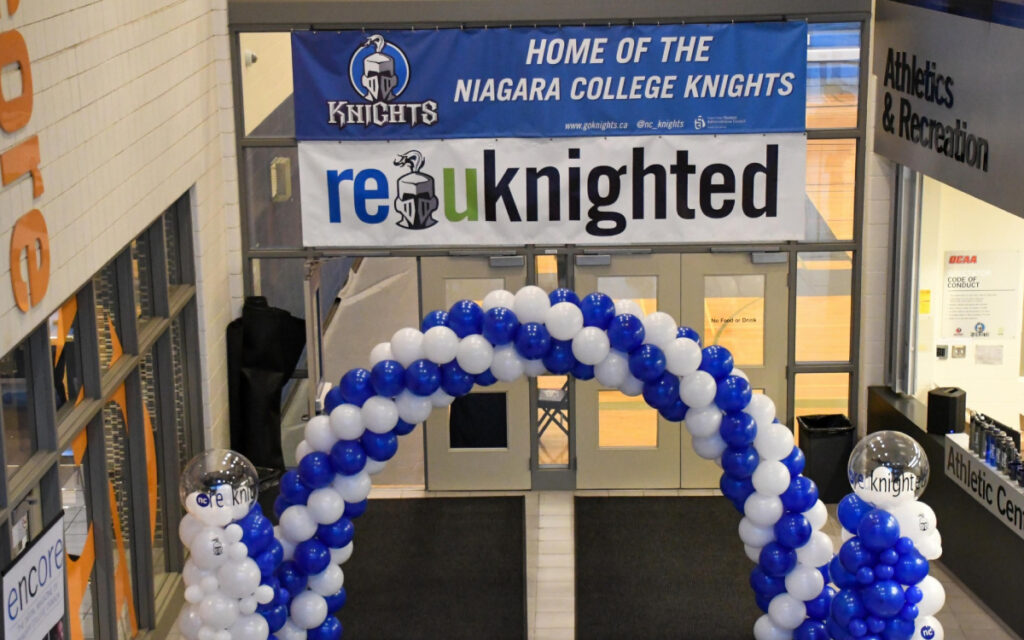 Niagara College celebrates major sponsorship and largest fall graduating class, leading to ReuKnighted alumni event. Photo Credit: Niagara College/Facebook
Niagara College continues to grow and prosper. 
Look no further than two big announcements made by the college last week – all leading into an alumni event this week. 
First it was Simplii Financial sponsoring the College, with its two main campuses in Welland and Niagara on the Lake, for $1-million.

"This commitment represents a significant contribution to the lives and college experience of our students," said Niagara College President Sean Kennedy.

"Academic excellence and a holistic student experience are key priorities for us as a College, and Simplii's generous support gives us a leg up in providing academic and co-curricular experiences that set our students up for success in work and in life."

The College's Niagara-based campuses are home to more than 11,000 students from over 80 countries, and the partnership makes possible the following initiatives which support the evolving needs and expectations of an increasingly diverse student community:

The sponsorship money will support a new extramural cricket program, additional funding for varsity athletics, and financial support for student athletes:

Upcoming cricket and women's flag football tournaments;

Enhancements to Niagara College's acclaimed Broadcasting: Radio, Television and Film (BRTF) program, including new equipment to support the program's extensive sports broadcasting capabilities;

Sponsorship of orientation fairs, expansion of on-campus multicultural celebrations including Diwali, Lunar New Year, and other events that celebrate Niagara's diverse college community.
 
A few days after the official announcement, inside the newly named Simplii Financial Athletic Centre, Niagara College presented its largest ever fall graduating class, as over 16-hundred students officially became alumni of the college.  
 
There are currently over 120,000 former Niagara College Knights.

And that leads us to later this week, and the third annual ReuKnighted.

Organized by Niagara College Alumni Relations, in collaboration with Athletics and Student Engagement, ReuKnighted is an opportunity for NC alumni to reconnect with their former classmates and the College community through social and athletic events at the Welland Campus on November 3 and 4.

"We look forward to welcoming our amazing NC alumni back to campus for ReuKnighted 2023," Jana Boniferro, Director, Alumni Relations said.

"Whether they graduated recently or decades ago, ReuKnighted is the perfect opportunity for NC alumni to return to their alma mater, reconnect with former classmates and members of our college community, and cheer on our NC Knights!"

ReuKnighted 2023 will kick off with a tailgate party on Friday, November 3 at The Core (Welland Campus) beginning at 4 p.m., before the excitement moves to the gym for two basketball games featuring the NC Knights versus Lambton College (women's at 6 p.m., men's at 8 p.m.). Post-game festivities will be held at The Core (9:30 p.m.). The activity will continue Saturday, November 4 at the Welland Campus with campus tours starting at 11 a.m. in front of the gym, followed by women's (1 p.m.) and men's (3 p.m.) volleyball games versus Conestoga College.

"Our Knights teams, over the years, have contributed to our strong culture. It will be awesome to see Knights alumni and show them how their legacy continues," explained Michele O'Keefe, Director of Athletics and Student Engagement.

This year's event also involves a new partnership with the College's Culinary, Tourism and Beverage Studies division, offering guests culinary fare cooked and prepared by students from NC's School of Culinary Arts.

Tickets are now available for $10 each, including access to the VIP tailgate (with two food tokens and one drink token), admission to basketball games on Friday, November 3 and Saturday, November 4, and free parking. Children under 12 are admitted free (RSVP is still required with the accompanying adult) and there will be special activities for 'mini Knights.'

The College will collect donations of non-perishable food items or cash at this year's event for the Welland Food Bank. Items may be dropped at the tailgate or during the games.

For more information, and tickets, visit: https://shorturl.at/lmESU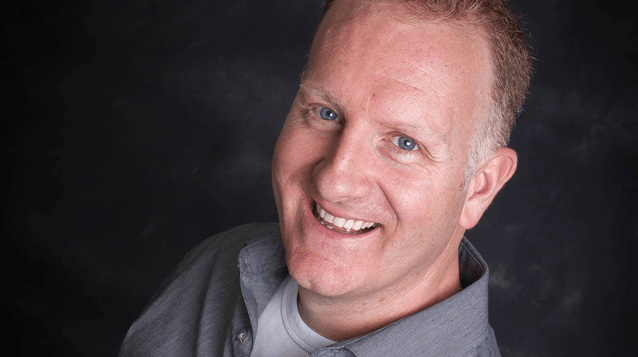 Rod Mawhood is a lifelong Niagara native who has had the pleasure of working in all three mediums – Radio, Print and TV – for over 20 years. His first announcing gig was with the then St. Catharines Stompers. Since then he's worked in radio and TV in Toronto, and currently is the announcer for the Niagara IceDogs and Niagara River Lions.
Rod also covers the Buffalo Bills for FOX Sports and the Buffalo Sabres for NBC Sports.