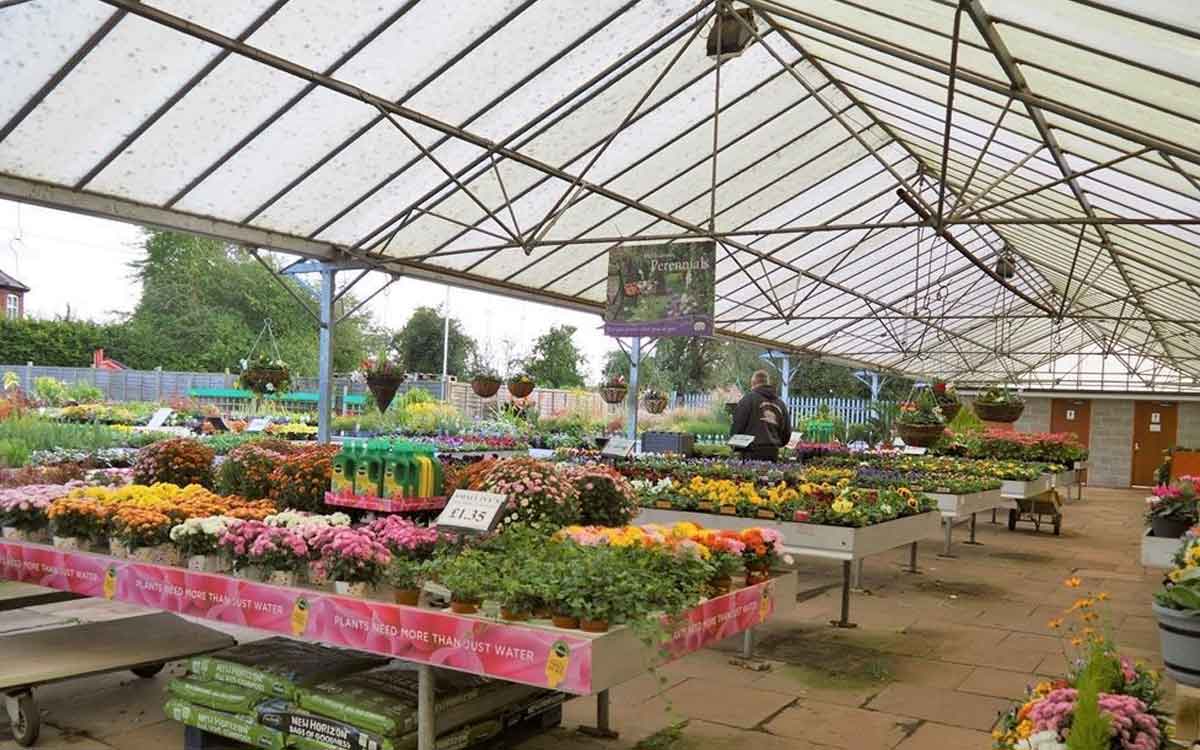 Garden centres will be open for business as the province eases into reopening the economy.
On Wednesday, Ontario Premier Doug Ford announced that all retail stores with a street entrance will be permitted to provide curbside pickup and delivery, as well as in-store payment and purchases at garden centres, nurseries, hardware stores and safety supply stores.
Garden centres and nurseries across Ontario were permitted to reopen as of this morning and are required to operate under the same guidelines as grocery stores and pharmacies.  Hardware stores and safety supply stores are slated to reopen Saturday with retail stores having a street entrance given the green light Monday to offer curbside pickup and delivery.
In addition, the provincial government is expanding its definition of essential construction to allow certain residential construction projects like apartments and condominiums, begin and resume construction.  The province says that allowing these projects to continue will help clear the way for the housing and jobs Ontario's economy will need to support its economic recovery from the impacts of the COVID-19 outbreak.
"Whether it's releasing our framework for reopening or putting in place the workplace safety guidelines needed to help businesses adapt to the new environment, we've been laying the groundwork for the safe, measured, and gradual reopening of our province," said Premier Ford.  "As the trends improve, we can move forward with reopening more and more of our economy and getting people back to work."
With businesses across Ontario being allowed to begin to slowly reopen, the province is continuing to urge critical public health measures remain in effect including physical distancing, frequent handwashing, the sanitization of surfaces and employing touchless payment options to stop the spread of COVID-19.  The provincial government, in concert with Ontario's health and safety associations, has released over 60 sector specific health and safety guidelines for businesses reopening.
"It's due to the progress we have made collectively to slow the spread of COVID-19 that we are able to see a gradual easing of restrictions, allowing certain businesses to reopen safely," said Vic Fedeli, Minister of Economic Development, Job Creation and Trade.  "During this period, we must move cautiously and strike the right balance between getting people back to work and preventing further outbreaks.  Protecting the safety of staff, customers and the general public is our number one priority."
The decision to reopen garden centres, nurseries, and retail stores with a street entrance will provide much needed initial relief for some Niagara businesses.  A study published by Niagara's Economic Rapid Response team that surveyed 2,604 Niagara businesses in mid-April showed that Niagara businesses expected a loss of revenue of $576.3 million if COVID-19 was not resolved in 3 months.  Niagara's retail sector and those employed in part-time jobs were identified at the time as being some of the hardest hit in Niagara as a result of the COVID-19 pandemic.
Manufacturing will also see a leg up in Niagara with General Motors resuming some of its v6 production on Monday.  It's expected that the other operations at the St. Catharines site will gradually return in the coming weeks.  The St. Catharines location employs around 1,224 employees.
Locally in Niagara, as of noon Thursday two new cases have been identified bringing the total number of cases in Niagara to 542.  A total of 53 deaths have been reported in Niagara.  Provincially, Ontario saw 399 new cases bringing the total to 19,121.  Ontario has now recorded a total of 1,477 deaths across the province.