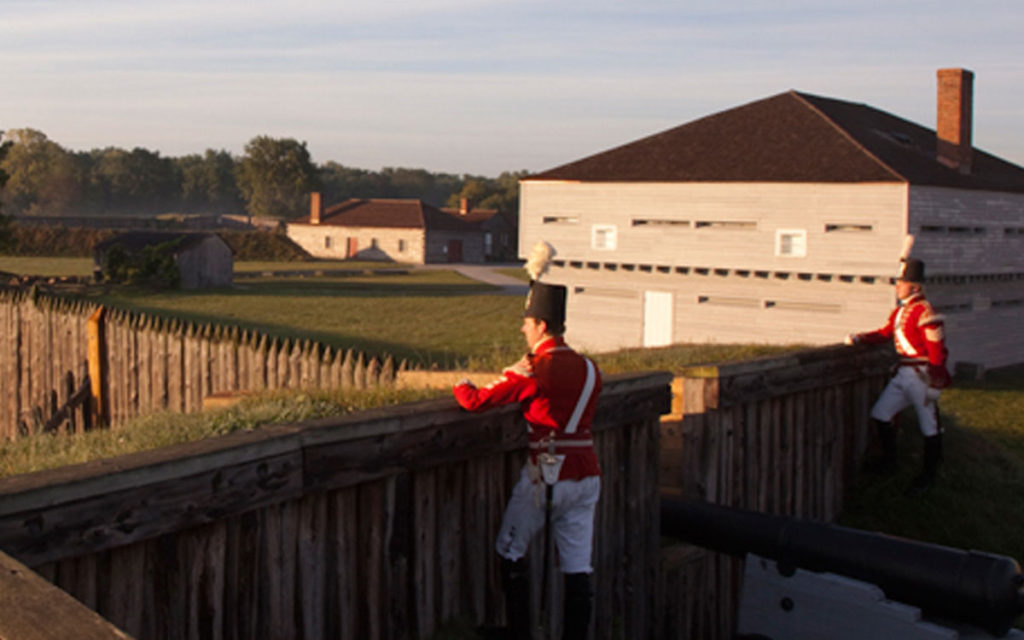 On Sunday, August 5 Parks Canada will offer free admission to Niagara's premier historic site: Fort George.
According to the government agency, the one day complimentary access "is a special thank you to the millions of Canadians who celebrated Canada 150 with Parks Canada in 2017".
Last year, 27.3 million people took advantage of year-long free entry into the country's many national and historic sites.
Located in picturesque Niagara-on-the-Lake, Fort George is typically the fourth most visited historic site in Ontario, alongside Trent-Severn Waterway, Rideau Canal, and Sault Ste. Marie Canal.
In 2017, nearly 140,000 guests experienced the sights and sounds of the fort: an 80% increase from the previous season.
Lord Mayor, Pat Darte, says that having one of the most historic sites in all of Canada is something the Town should never take for granted. "Niagara-on-the-Lake has so much to offer and Fort George is at the top of that list. It provides such a great learning opportunity about Canada's history to not only tourists but Niagara residents as well," said Darte.
Originally constructed at the tail-end of the 18th century, Fort George played a vital role in the War of 1812 and was the site of a number of notable battles.
Major General Sir Isaac Brock served at the fort up until his death at the Battle of Queenston Heights in October of 1812.
Following Brock's demise, the base was captured and occupied by American forces, before being retaken by British troops in December of 1813.
Despite its importance, the site quickly tumbled into ruins after the War of 1812: passively occupying the local landscape for over a century.
Fort George was finally designated a National Historic Site in 1921, and the once prominent military complex was brought back to its former glory.
Today, tourists see the site as it would have appeared at the beginning of the 19th century, complete with live fife and drum performances, musket demonstrations, and an open flame cookhouse.
In a recent press release, Catherine McKenna, the federal minister responsible for overseeing Parks Canada, referred to the local fort as a "national treasure"; going on to implore people to visit the site on August 5.
"I invite Canadian families, youth, and visitors to our country to explore [Fort George] and connect with Canada's nature and history."
So, if you're looking for something to do this long weekend, head out and enjoy the waning summer sun at Niagara's flagship heritage site – for free!
Open Sunday from 10:00am – 5:00pm.