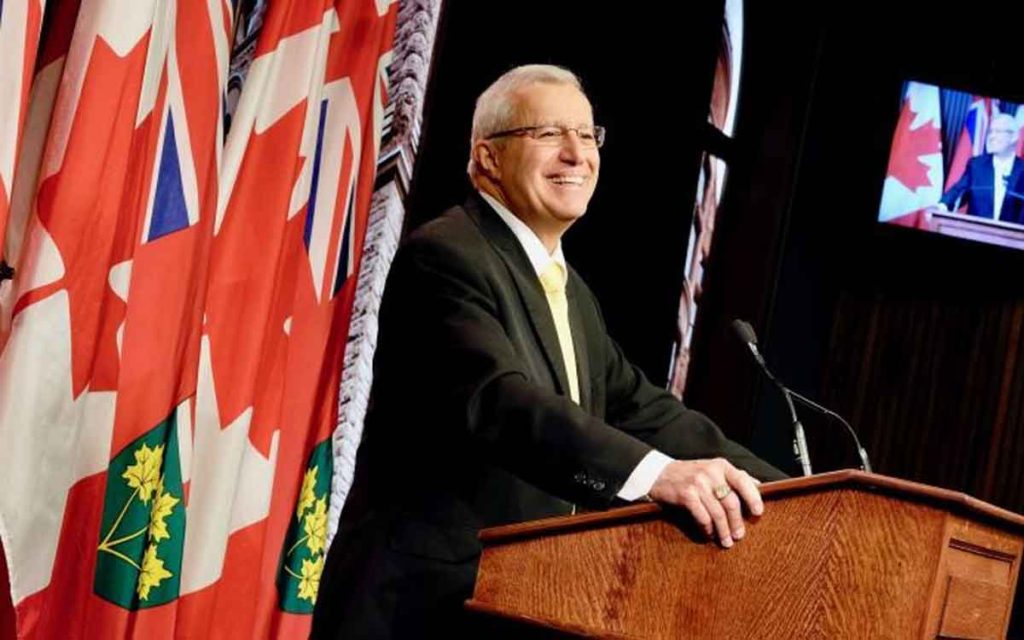 Ontario's Finance Minister, Vic Fedeli has a lot of work ahead to get the province's finances back on track.
Now that we've had a few days to look over the Ontario PC government's first financial document – the 2018 Ontario Economic Outlook and Fiscal Review – there is more clarity about the government's major priorities and how it intends to achieve them. But it is primarily a directional document, with many plans for reviews and studies in various areas, as opposed to detailed prescriptive actions. Mind you, that is not surprising for a government that has only been in place less than six months.
The Review certainly indicates a sharp change in direction from the previous Liberal government. For instance, instead of dictating labour policy in ways such as forced minimum wage increases, this government will assist lower income workers by eliminating provincial income tax for those earning less than $30,000. This is a preferable approach as it helps those who need it, while avoiding distorting the labour market and eliminating entry-level and part-time jobs by imposing sharp minimum wage hikes.  The PCs have also prioritized the reduction of red tape, something that the previous government increased with abandon. This is welcome news to businesses, and especially small businesses which bear the lion's share of the red tape burden. Other sensible moves to address urgent issues include: removing rent controls on new apartment units to encourage construction, reversing the previous government's plans to go along with the federal government's increase in taxation on the so-called "passive income" of small businesses, cancelling the plan for yet another surtax for high income earners, and ending subsidies for political parties by 2022, among other things. In keeping with this government's promise to provide better transparency than their predecessors – which would not be difficult given the Liberals' propensity for obfuscation and deception in their financial reporting – the Review was actually more straightforward and readable than versions we've seen over the past few years.
On the financial side, the deficit decreased a bit, from $15 to $14.5 billion, as various cost savings somewhat exceeded revenue losses from the cancellation of the cap-and-trade and eliminating previously-planned tax hikes. One serious area of vulnerability is that the financial numbers assume a continuation of moderate growth in the Ontario economy over the next few years. Most analysts expect a further slowing of growth in the years ahead, with a high likelihood of recession. There is no consideration of such a scenario in this document.
A curious element of the Review was the elimination of three Legislative Officers – Commissioners for the Environment and French Language Services and the Advocate for Children and Youth. Apparently some commentators in Quebec were quite put out about the French language service change, which is a bit rich considering that there has never been an English Language Services office in La Belle Province and that Quebec often seems to go out of its way to disparage English use.  But the elimination of these positions was odd considering that not much money will be saved and the youth advocate in particular had been doing commendable work.  Even though these posts were eliminated, their functions will not disappear as their responsibilities will be moved to the office of the Ontario Ombudsman.  It remains to be seen whether services will suffer as a result.
Overall, the Review indicated a welcome change in direction in most important areas, to the benefit of workers, businesses, and the economy overall. It paves the way for the more detailed analysis and plan expected to be laid out in this government's first full budget, likely to be introduced in Spring 2019. But this government has very ambitious goals, and there is no assurance that the economy will cooperate by remaining on a moderate growth trajectory for the next few years as the Review assumes. Clearly, the heavy lifting is yet to come.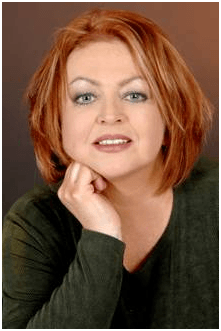 Catherine Swift is currently President and CEO of Working Canadians (www.workingcanadians.ca.  Prior to that, Catherine Swift had been with the Canadian Federation of Independent Business since September 1987, initially as Chief Economist. She became Chair in June 1999 after being named Chief Executive Officer in July 1997 and President in May of 1995.  Her various responsibilities included coordinating policy issues at federal, provincial and municipal levels of government, representing CFIB with politicians, government, business, media and other groups.
Ms. Swift has worked with the federal government in Ottawa holding several positions with the Departments of Consumer and Corporate Affairs, Industry and Communications. Her areas of specialization included corporate and industrial analysis and international trade. Catherine Swift has a MA in Economics.
She has published numerous articles in journals, magazines and other media on such small business issues as free trade, finance, entrepreneurship and women small business owners. Ms. Swift is a Past President of the Empire Club of Canada, a former Director of the C.D. Howe Institute and past President of the International Small Business Congress. She was cited in 2003 and again in 2012 as one of the top 100 most powerful women in Canada by the Women's Executive Network.