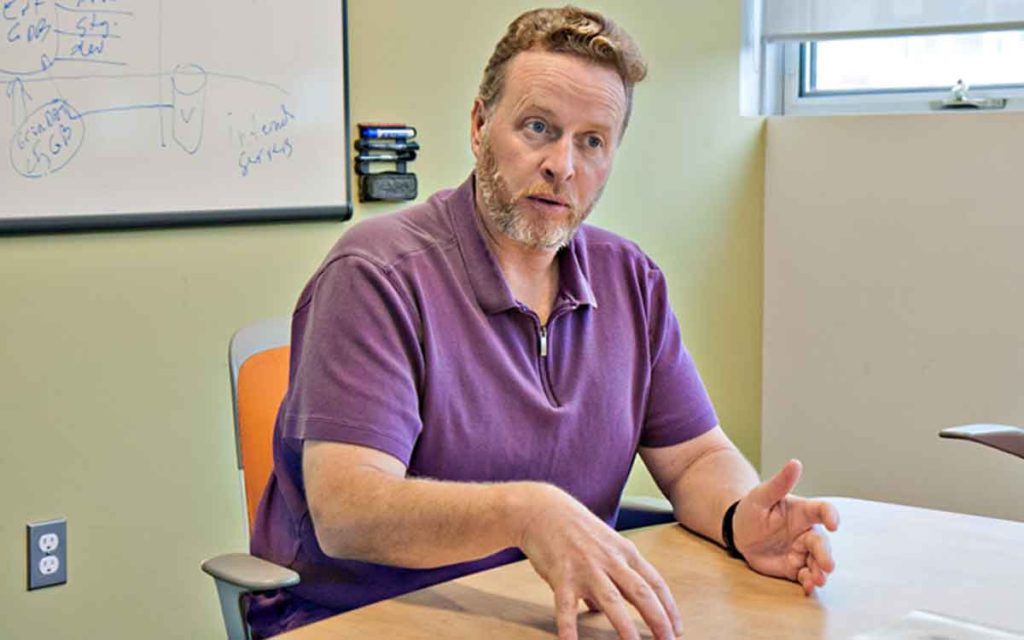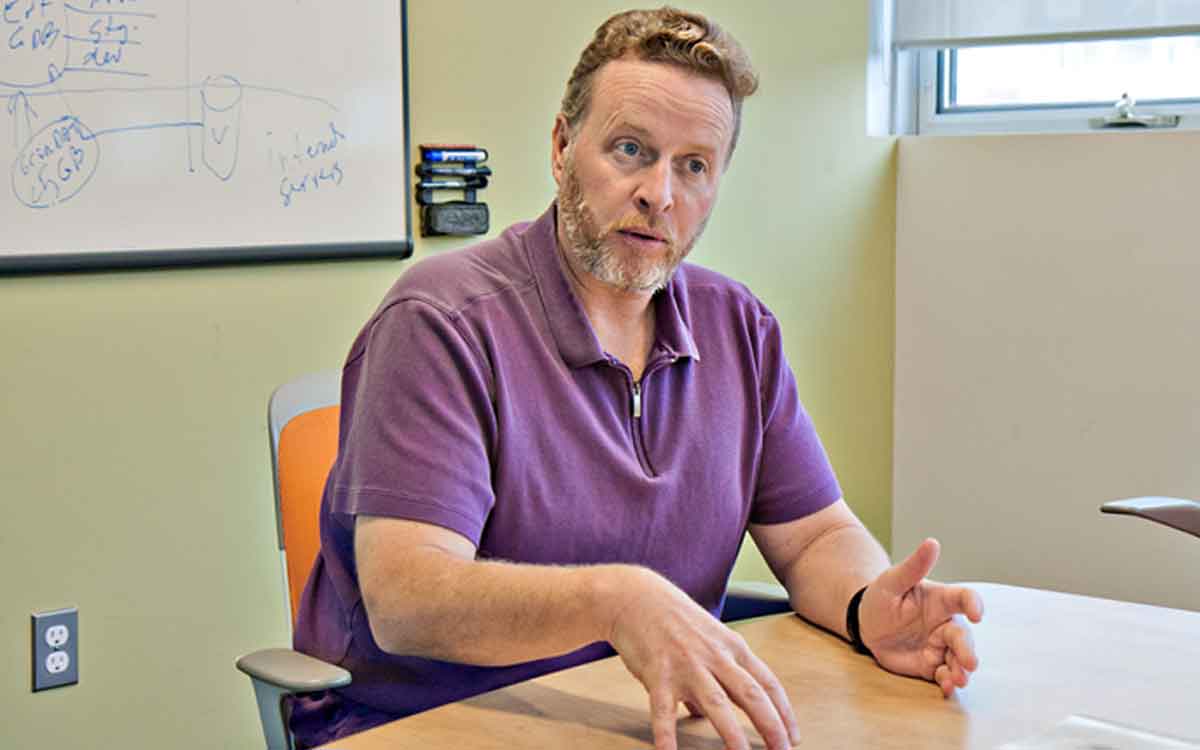 Grimsby Regional Councillor Tony Quirk says despite what residents may read or hear, council works well together and has had many accomplishments this term.
When Tony Quirk decided to run for Regional Council in 2014, he knew it would be an uphill battle.  Longtime Councillor and former Regional Chair, Debbie Zimmerman, had not made her intentions known and rumours were that, if she chose not to run, former Mayor and well-liked Nick Anderychuk would be running.
"It was always going to be a long shot," said Quirk, "but I knew that I wanted to find a new way to serve the people of Grimsby, and if I wasn't successful, at least people would know I was interested in the role next time around."
Quirk confounded the experts and pundits by winning almost two-thirds of the votes.   He credits his victory to his hard work, tenacious door-knocking and use of social media to get his message of "Putting Grimsby First" to the people of that community.
"There was a feeling that our Regional reps were not always looking at Regional decisions through a 'Grimsby-centric' lens.   Our Mayors had been too concerned with what was happening in Grimsby to pay too much attention to Regional issues, and our Regional rep, as a former Chair, seemed more interested in trying to move towards a One-Niagara governance, to the neglect of Grimsby issues," said Quirk.
He said his theme of "Putting Grimsby First" resonated with the Citizens of Grimsby, who Quirk says felt "forgotten on the periphery" of Niagara, with media, health care and economic ties being closer to Hamilton. "But the problem of how to put Grimsby first when you are one voice out of 31 politicians was always going to be an issue," said Quirk.
To make sure Grimsby wasn't ignored or neglected, Quirk jumped into Regional Council work with both feet.   He put his name forward for every committee, board and sub-committee that he felt had some important connection to his hometown.
"I am the first to admit," says Quirk, somewhat sheepishly, "that I thought Committees were assigned based on seniority.   I didn't realize that, outside of the Housing or Police Board, Council tended to assign anyone who was interested in the various committees.   That is how I ended up on sixteen different committees plus the Conservation Authority."  (Quirk sits on three different committees at the NPCA as well).
"Once the committees were assigned, I realized what I had done, but I decided rather than withdraw, I would see what the workload entailed.  It was an excellent opportunity to get a crash course in how the Region operates," says Quirk with a laugh.
It should be noted the Quirk and some of his colleagues that sit on numerous committees don't get paid any more than those Councillors that sit on just one or two committees. And despite the calendar filling meetings schedule, Quirk has one of the best attendance records at the Region.
For a first time Councillor, Quirk has been elected by his peers to take on a series of leadership roles at the Region, including Chair of the Region's Audit Committee and Chair of the Transportation Steering Committee.   He has also been selected to serve as Vice-Chair of Public Works and Vice-Chair of Corporate Services.
These roles have allowed Quirk a unique opportunity to ensure that Grimsby's voice has been heard, as well as making sure that there is a bigger picture at play.
"I use the example of my chairing the Inter-municipal Transit Committee," says Quirk.  "Grimsby doesn't have transit yet, so people ask why that is important?   I let them know that a pre-requisite for getting GO Train service in Niagara was an integrated transit system.  By working hard to get Welland, Niagara Falls and St. Catharines together, we made sure Grimsby was GO ready."
When asked about the ongoing politics of the Region, Quirk responded with a sigh.
"There is a narrative that some are trying to push that the Region is dysfunctional," said Quirk.   "It is ironic because I'd say almost 95 per cent of our work is done unanimously and in collaboration."
Quirk points to the success stories at the Region when they are all working together for the greater good.  "We got GO Train service, we succeeded in winning the Canada Summer games, our building permits are record breaking (including commercial and industrial permits), we have found unique opportunities to expand social housing options without impacting the ratepayers directly, and found millions in savings through our value for money audits.   Finally, and most importantly, we have got taxes down to an average of 1.46% increase annually over the past four years, while investing in services," Quirk explained.
"The sad thing is, once the Province announced the Chair would be elected at large, the politics took over as the factions on Council have tried to run a proxy-war through attacks on the NPCA, the CAO and the alternative-service delivery of Social Housing."
"All the controversy that some local media want to stir up is nothing but a proxy war."
Quirk has said he works well with all members of Council and, while he has never shied away from debate, works to ensure his colleagues know he is fair when in the Chair's seat, and will work to find solutions that benefit all of Niagara.
So what's next for the Regional Councillor from west Niagara? Quirk says he has two priorities for Grimsby.  First, he hopes to continue to keep taxes low while finding more savings to invest in services like transit and affordable housing. Second, he hopes that in the next term, the Region will embrace the Grimsby Bio-digester as an example of working with our local municipalities.
"Grimsby biodigester can accept green-bin material, that currently has to be shipped down the QEW for composting," said Quirk.  "The taxpayers of Niagara can see a reduction in their waste collection costs if the green bin material could be taken to our biodigester and the citizens of Grimsby could see expanded revenues from renewable natural gas.   It requires some big picture thinking that benefits everyone but also continues to put Grimsby First."