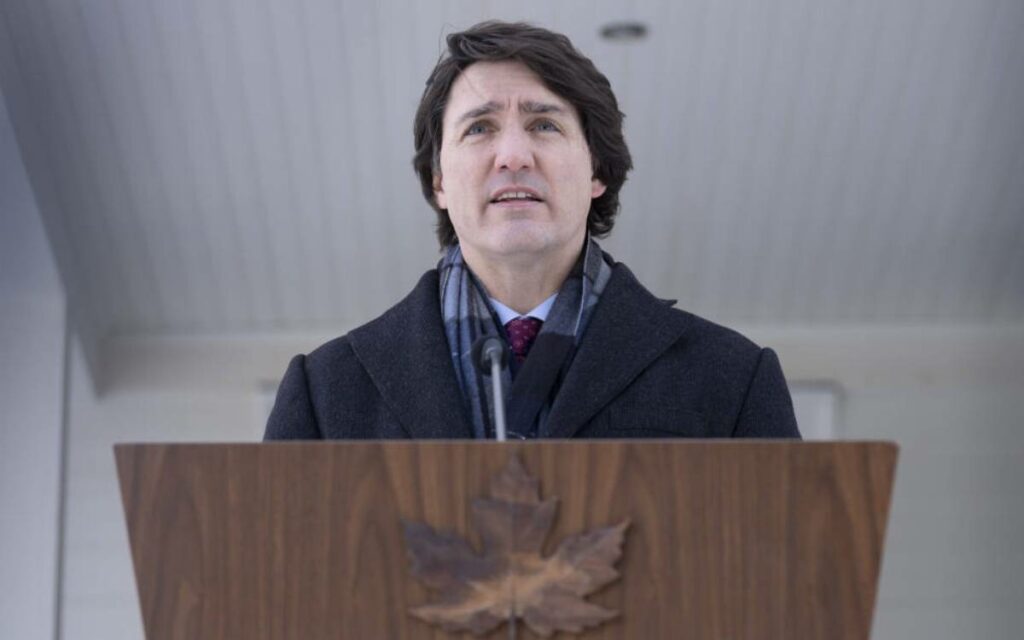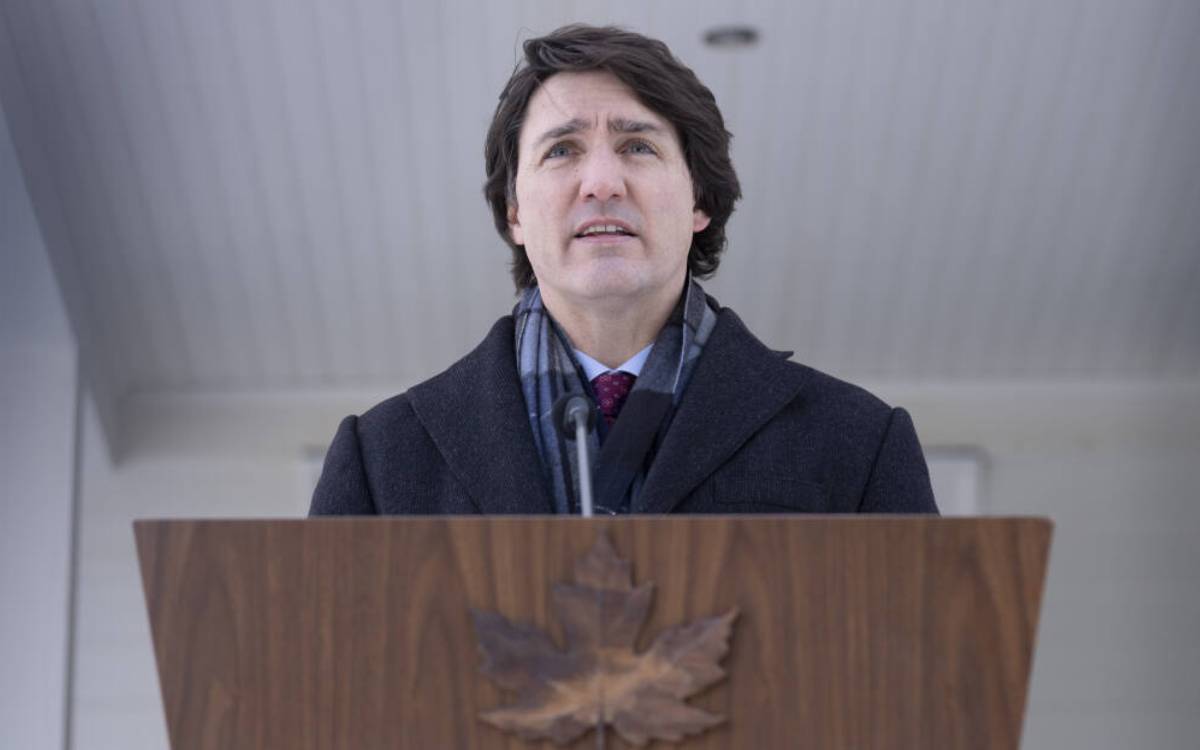 O'Toole is gone, Trudeau divides, and the truckers are here to stay. Photo credit:  The Canadian Press/Adrian Wyld 
It was a fast and furious week in our nation's capital. With Parliament Hill besieged by the Freedom Convoy protest, the actions of the Prime Minister and the Leader of the Official Opposition in the past few days are sure to colour political debates for months to come. They will also play on the minds of Canadians, who hope there may be some way, some leader, who might bridge the growing political divide in our country. 
The week started with Prime Minister Justin Trudeau emerging from his Harrington Lake cottage to address the nation for the first time since the Freedom Convoy had rolled in and parked in the streets of Ottawa. In a controlled press conference, reading from a teleprompter, the PM set out to deliberately demonize the weekend's lawful protest and insult the truckers and their supporters. 
Trudeau delivered his lines with the skill of a high school drama teacher: "Over the past few days, Canadians were shocked, and frankly, disgusted by the behavior displayed by some people protesting in our nation's capital… We are not intimidated by those who hurl insults and abuse small business workers and steal food from the homeless. We won't give in to those who fly racist flags. We won't cave to those who engage in vandalism or dishonor the memory of our veterans."
The PM's soliloquy ended with an attempt to pit his audience against the protesters, "And to Canadians at home, watching in disgust and disbelief at this behaviour, wondering how this could have happened in our nation's capital after everything we've been through together – this is not the story of our pandemic, of our country, of our people."
Then Trudeau took questions from the PMO's hand-selected press corps, and he took the opportunity to further denigrate the "fringe minority" protesters, calling their demonstration "an insult to truth." Trudeau feigned irritation and suggested, "the concerns expressed by a few people gathered in Ottawa right now are not new, not surprising, are heard, but are a continuation of what we have unfortunately seen in disinformation and misinformation online – conspiracy theorists about microchips, about God knows what else that go with the tinfoil hats."
For fans of the PM, including those in the subsidized mainstream media, this was another of Trudeau's wonderous command performances. Yet, after the fact, using a more critical lens, pundits and news commentators viewed this staged press conference as more of the same by the Liberal's spin machine: 
Misrepresent issues and create strawmen (convoy is filled with degenerates and anti-vaxxers) 

Draw lines of division to label opponent ("those people" are fringe malcontents) 

Denigrate and vilify opponent (Nazis, MAGAs, white supremacists) 

Claim moral high ground and virtue signal (speaking for Canadians and the vaccinated) 
Clearly, the PM and his political handlers have chosen at this moment to be political, tactical, insulting. Deliberately divisive.  
In a stark contrast to Trudeau's posturing, Quebec premier François Legault took to the airwaves this week to announce that his government was dropping their plans to introduce his vaulted anti-vax tax. Legault stated, "I am worried about the divisions we see in Québec. My role is to try to bring Quebecers together, to stay united as a people. This is why we won't go ahead with the health contribution (anti-vax tax)."
Legault spoke directly of the true mettle of leadership, "I understand this divides Quebecers and right now we need to build bridges, to listen to each other. Quebecers must remain united." 
At another politically charged media event this week, Conservative MP Erin O'Toole related that he had resigned his position as Leader of the Official Opposition and was heading for the nearest exit. Earlier in the day, at the Conservative national caucus, O'Toole's disgruntled MP seatmates voted by secret ballot to remove him as their leader. The vote was not close: 73-45. 
And with that caucus vote so ended the brief and quixotic attempt by O'Toole to pull the Conservative Party into the mushy-middle of Canadian politics. Fellow Conservative MPs faulted him for unforgiving flip-flops, everything from carbon taxes to defunding CBC. In the end, perhaps O'Toole's greatest fault was not winning the fall election at a time when Canadians were seemingly yearning for new direction. 
Inevitably, O'Toole's inability (or unwillingness?) to harness the frustrations and defend the protestors on the lawn of the parliament buildings sealed his fate this week.
In a brief video expressing his parting thoughts, O'Toole stated, "Canada is in a dire moment of our history." He implored politicians to "recognize that our country is divided and people are worried." And O'Toole offered hope for the future of the Party, "Our party founded this great nation. I believe it can and should lead Canada out of these troubling times for our country."
That same day, Manitoba MP Candice Bergen was handed the inevitable task of interim Conservative leader. Her colleagues hope she might bring some consistency and urgency to the task of holding PM Trudeau to account. 
Bergen's work begins with challenging the damning narrative from the Trudeau Liberals and mainstream media on the Freedom Convoy and what it represents. On this subject, she will pick up where she began weeks ago, as a vocal supporter of the truckers and Canadians who support the convoy. 
Bergen used strong language to criticize PM Trudeau in the House of Commons this week. She demanded an apology: "I do get very defensive of Canadians who are outside today. Patriotic, peace loving Canadians who are called misogynist and racist by the prime minister. So again, I will ask the prime minister, who may I remind this House, wore blackface on more times than he can remember. Apologize to the peace loving, patriotic Canadians who are outside right now."
As Premier Legault had intimated, Bergen also reflected that true leadership is conciliatory and not divisive. In another House of Commons exchange, Bergen offered, "All Canadians want to see a leader who will work to heal rifts, not further divide. A leader who will listen even to those voices who might not agree with him. A leader who will work to understand, not dismiss, name call and gaslight." 
This remarkable week ends with the news the trucks will remain parked in Ottawa streets. PM Trudeau has stated emphatically he will not meet the protesters. O'Toole is gone. And, to echo Candice Bergen, Canadians are looking for a leader to bridge the divide and take the country forward.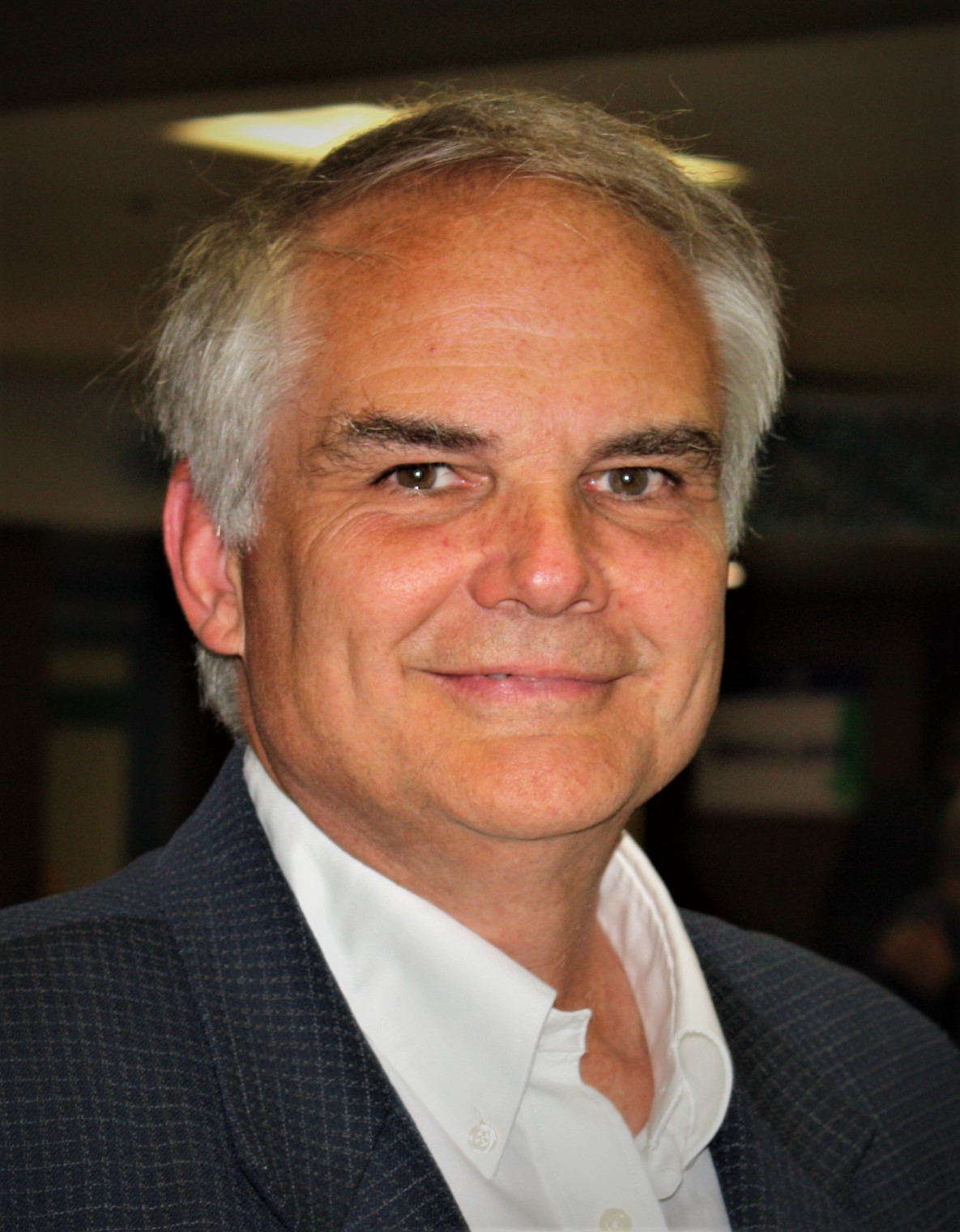 Chris George is an advocate, government relations advisor, and writer/copy editor. As president of a public relations firm established in 1994, Chris provides discreet counsel, tactical advice and management skills to CEOs/Presidents, Boards of Directors and senior executive teams in executing public and government relations campaigns and managing issues. Prior to this PR/GR career, Chris spent seven years on Parliament Hill on staffs of Cabinet Ministers and MPs. He has served in senior campaign positions for electoral and advocacy campaigns at every level of government. Today, Chris resides in Almonte, Ontario where he and his wife manage www.cgacommunications.com. Contact Chris at chrisg.george@gmail.com.