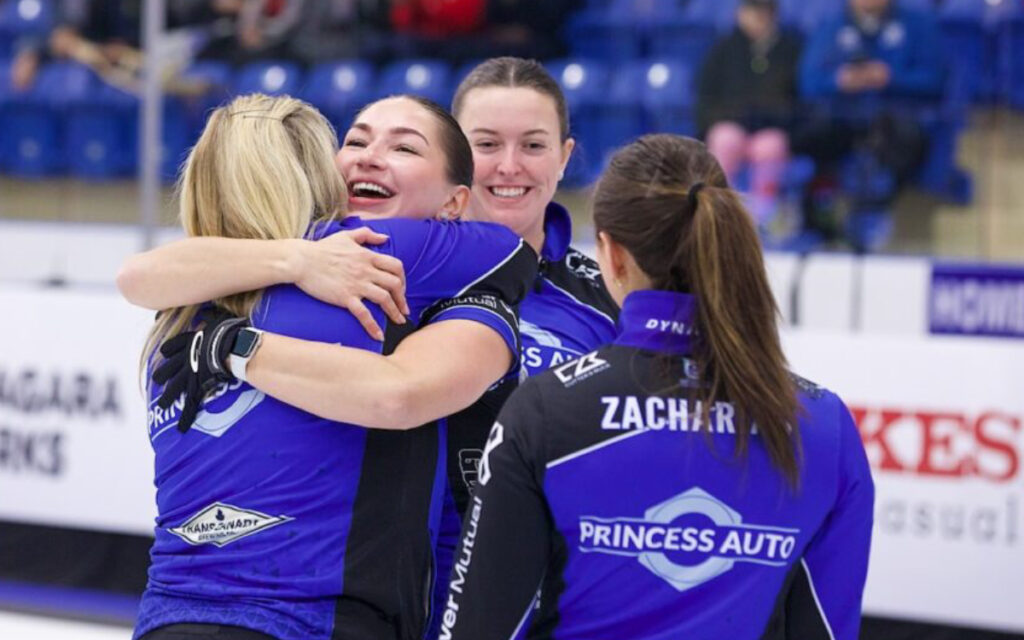 Local curling fans sure hope the Grand Slam of Curling returns to Niagara Falls. Pictured: Canada's Team Jones celebrates its victory in the women's final. Photo credit: Grand Slam of Curling/Anil Mungal
Local curling fans roared in unison when Jennifer Jones won her 10th Grand Slam of Curling event Sunday at the Gale Centre in Niagara Falls. 
Jones defeated former teammate Kaitlyn Lawes 7-4, while hours later Italy's Joël Retornaz edged Canada's Brendan Bottcher 4-3 in an extra end to win the men's title, as three of the four finalists in the slam hailed from the Great White North. 
Senior Director of the event, and Niagara native, Spencer Maves was finally able to take a deep breath Monday and sit down with The Niagara Independent for a recap and perhaps look ahead to what may lie ahead in terms of another grand slam returning to the Honeymoon City.
Maves was quick to mention and thank the hundreds of volunteers and dozens of sponsors for the event. 
"Our 200 fantastic volunteers donated so much time and effort to bring this event to life and make it special for everyone involved," Maves explained. 
"Spectator attendance was also very impressive all week long. In speaking with those who frequent the Gale Centre, as well as City Staff, nobody could recall a time that the parking lot was so full, or a time when the main rink had so many fans out in full force to support the athletes and the community. 
We had strong ticket sales all week long, which was supported by the fantastic engagement of our 21 local sponsors all of whom were so generous in helping us bring such a great event to life. We're so grateful for these sponsors, and we sincerely thank them for their support." 
One highlight that stood out to Maves was something created uniquely for Niagara Falls, and off the curling rink.
"The joy of seeing the curling world come together in Apres Curl Social House," said Maves with a reminiscing smile. 
"The curling community is very unique in that it is very open and accepting, almost a family-style environment where all are welcome and encouraged. 
Apres Curl showed this as clearly as a moment ever could, as we curling fans from all over the world sitting, chatting, dancing, and enjoying time with each other, alongside past and future World Champions, Olympians and other historic curlers. 
Special thanks goes out to Jackie Lynch, Joan Hawks, Jeff Bolan and Bart Maves for organizing such a great atmosphere in the tent." 
The Grand Slam of Curling season continues with the KIOTI National, Nov. 7-12, at the Pictou County Wellness Centre in Pictou County, Nova Scotia. 
The 2023-24 grand slam calendar features five stops total across Canada, and Maves was asked if a return to Niagara Falls in the future was a possibility.
"I know first-hand from many of our volunteers, spectators, City Staff, athletes and even the event operators – Sportsnet – that this event was so well received, a Grand Slam of Curling event would be a welcomed addition to the Gale Centre calendar and schedule in the future."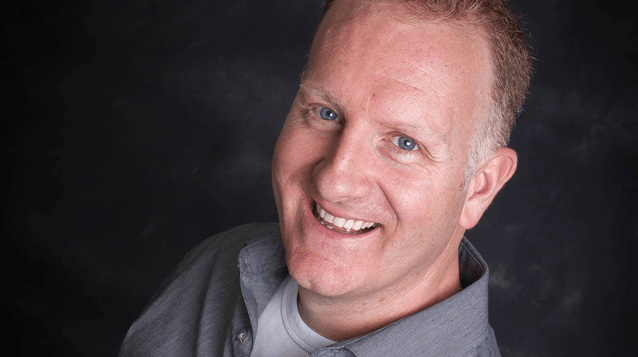 Rod Mawhood is a lifelong Niagara native who has had the pleasure of working in all three mediums – Radio, Print and TV – for over 20 years. His first announcing gig was with the then St. Catharines Stompers. Since then he's worked in radio and TV in Toronto, and currently is the announcer for the Niagara IceDogs and Niagara River Lions.
Rod also covers the Buffalo Bills for FOX Sports and the Buffalo Sabres for NBC Sports.