It was an interesting year for Canadians filled with both good and bad, kicked off by the truckers' convoy in January and February. Photo credit: Getty Images/Spencer Platt
To say that 2022 was an eventful year for Canada is an understatement. Slowly emerging from the pandemic early in the year, Canadians were still plagued with governments imposing various types of mandates and other restrictions on businesses and average Canadians while the Covid virus weakened, and we all began to see some light at the end of the Covid tunnel.
Just as hope was on the horizon the Trudeau government inexplicably decided to impose a vaccine mandate on cross-border truckers. These were the very same truckers who had been deservedly declared heroes for the previous two years for ensuring Canadians were supplied with food and other necessities while much of our economy was locked down. 
This foolish action by the Trudeau government triggered one of the largest protests Canadians had ever seen, as truckers from all across Canada occupied Ottawa, cheered on by many thousands of Canadians gathered on highway overpasses, country roads and other locations.
The truckers' convoy made international headlines, spurred similar protests in other countries, exposed the incompetence of government at all levels and provided a catalyst for the removal of a number of vaccine mandates and other restrictive government Covid policies. The convoy so embarrassed the federal Liberals that they went to the extreme step of enacting the nuclear option of the Emergencies Act, in what has proven since to be an unnecessary overreaction by a government with a taste for imposing its authoritarian tendencies on Canadians. 
The federal government also showed its authoritarian side in other ways in 2022, by continuing to hike taxes while inflation skyrocketed and introducing legislation intended to censor Canadians online while continuing to subsidize the government-friendly mainstream media with our money. The federal Liberals also launched an unnecessary and sneaky surprise attack on legal gun owners and implemented a virtue-signalling ban on certain plastics that will further add to inflation, send jobs overseas, create more waste and accomplish little if anything for the climate. 
The Liberal government's treatment of our innovative oil and gas sector has been especially damaging. Restricting the Canadian industry has led to inflated prices and a loss of well-paying jobs and revenue for Canada. Canada's output is some of the cleanest and most ethical in the world and increasing our exports of oil and gas would not only benefit Canada but assist other countries to replace more polluting forms of energy. The fact that our ally Germany sought Canadian natural gas to reduce its dependence on Russia and was rebuffed by our government, leading them to turn to less responsible suppliers, was a foolish decision by short-sighted politicians who seem to value ideology over tangible results. 
Although 2022 was a tough year in many ways, there were some bright spots as well. 
After years of punitive climate-related policies, some significant opposition has begun from businesses and consumers to oppose these expensive and onerous impositions that harm families and businesses while enriching politicians and their friends yet accomplish little for the environment. 
A healthy resistance is growing to the so-called net-zero goals and the imposition of ESG (environment, social and governance) rules on businesses and investors as people begin to realize the very negative impact of these policies. While small- and medium-sized businesses were one of the most badly affected groups by the pandemic, they showed their resilience by contributing positively to job growth in the year. Thankfully, the pandemic does appear to be largely over, a wonderful development after more than two tough years. 
Despite the many challenges, we remain very fortunate in so many ways in Canada, with a beautiful country, abundant natural resources, good relations with the largest economy in the world on our southern border, an enviable standard of living and welcoming people. 
In my next couple of columns I'll review the predictions I made a year ago for 2022 to see how wrong I was, and take a stab at guessing what will be the main events of 2023. In the interim, enjoy the holidays and stay tuned!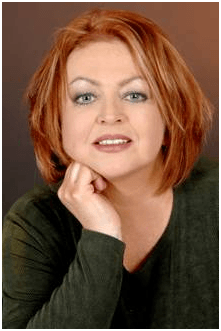 Catherine Swift is President of the Coalition of Concerned Manufacturers & Businesses of Canada (CCMBC). She was previously President of Working Canadians from 2015-2021 & President & CEO of the Canadian Federation of Independent Business (CFIB) from 1995-2014. She was Chief Economist of the CFIB from 1987-1995, Senior Economist with TD Bank from 1983-1987 & held several positions with the federal government from 1976-1983.
She has published numerous articles in journals, magazines & other media on issues such as free trade, finance, entrepreneurship & women business owners. Ms. Swift is a past President of the Empire Club of Canada, a former Director of the CD Howe Institute, the Canadian Youth Business Foundation, SOS Children's Villages, past President of the International Small Business Congress and current Director of the Fraser Institute. She was cited in 2003 & 2012 as one of the most powerful women in Canada by the Women's Executive Network & is a recipient of the Queen's Silver & Gold Jubilee medals.
She has an Honours BA and MA in Economics.