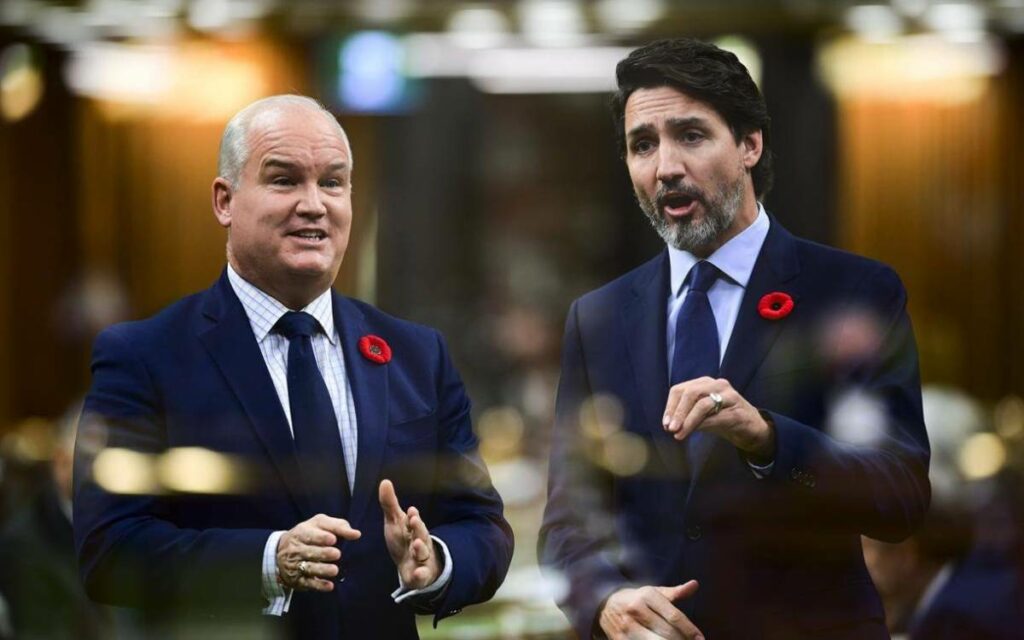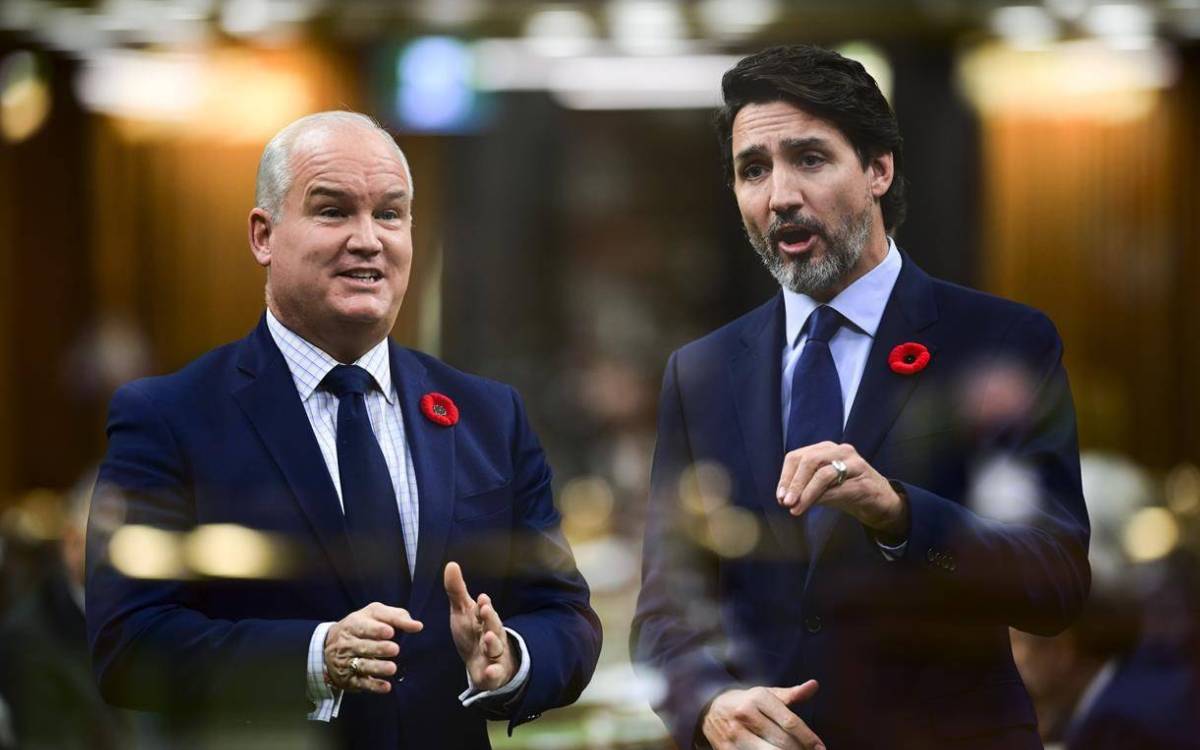 Multi-exposed image of Conservative leader Erin O'Toole (left) and Prime Minister Justin Trudeau (right) in the House of Commons, November 4, 2020. Photo credit: The Canadian Press/Sean Kilpatrick
Continuously high COVID-19 case counts and provincial restrictions have dampened the likelihood of a federal election happening this spring, but that's not to say an election won't happen at some point this year.
Regardless of precise date, it seems that parties will need to ready for some kind of pandemic-style election campaign, which presents many new challenges to an activity that has had little renewal or modernization over the years.
Recent recommendations made by Elections Canada and brought forward in the House of Commons include extending the voting period three days, mobile voting at long-term care facilities, and relying more on mail-in ballots to avoid large congregations of voters at polling stations.
The bill which would enact these changes, C-19, is currently stalled in the House of Commons, with the Liberals and Conservatives blaming one another for its stasis. But some variation of that bill is likely to pass before the fall, which has parties thinking through how they should operate during a COVID-19 election, and where to focus effort and resources as they campaign. Even with vaccination rates going up, how parties hit the campaign trail is likely to look very different than elections past.
The biggest challenge for parties at this stage is fundraising. Substantial funding is needed to run a well-oiled campaign. While the Conservatives have been able to do pretty well with virtual fundraising (raising $8.5M in the first quarter of 2021 alone), other parties have struggled, and it is not likely to become easier before the writ drop. The face time and gladhanding that occurs at in-person events has been absent for over a year and a half, leaving a ripple effect of diminished morale and excitement that is needed to generate funds for a solid election effort.
Candidate nominations are also much different than elections past. Typically, would-be politicians sign up members door to door, hosting events and attending gatherings in the community. This process is now entirely online, presenting a challenge for those seeking nominations in a more traditional fashion. Even the process for parties to identify the best candidates has been amended, as much of this recruitment would typically happen in person and involve multiple face-to-face interviews. This could lead to slightly less oversight on these processes by the central parties, particularly if parties are scrambling to nominate candidates quickly.
When it comes time to hit the campaign trail, going door to door to identify votes becomes much harder. Given pandemic concerns, Canadians will be reluctant to fully embrace our next election, and may keep doors closed when masked candidates come by to visit. Relying on lists from 2019 and trying to reach voters by phone or email to see if they are still onside will be a departure for most parties. Motivating the base will likely be key, as convincing new voters to switch their support will be harder than ever before.
Reaching unidentified voters will happen mainly through computer screens and cell phones. It's likely parties will spend more than they ever have before on digital advertising and social media posts in an attempt to sway voters during a pandemic-style campaign. However, the Liberals' own election laws enacted in 2019 are likely to throw a wrench into this, as it is now more difficult for third-parties to host political ads on social media platforms. That means voters will likely be inundated by ads on these platforms from the big parties. They'll need to get creative to avoid voters tuning these appeals out entirely.
Even if parties do well with virtual advertising, converting eyeballs to ballots will be a significant challenge for politicians. The "Get Out the Vote" process, which often involves driving your voters directly to polling stations, will be majorly augmented by COVID-19. Particularly for individuals who may be confused by the mail-in ballot process or need assistance with ballots, trying to provide this help at a social distance, while reducing the potential for interference, is untested at a national scale.
The big risk is that many voters may be turned off by this new way of campaigning and opt out of an election that is dramatically different than those run in the past. The majority of voters think that having an election campaign now may be both unfair and unsafe. Whichever party's actions results in voters heading to the polls may find themselves explaining why they chose to thrust Canadians into an election that was not necessary – not a compelling campaign narrative.
Pandemic elections that have happened provincially have also favoured incumbent governments at the provincial level, which may give pause to opposition parties considering pulling the plug on the Trudeau government. Building the excitement and morale needed to topple a government that still enjoys healthy public opinion support is another major hurdle for the Conservatives and the NDP.
A COVID-19 election campaign would undoubtedly look quite different than the one held just 18 months ago. But with appetite for change low and in the absence of an obvious ballot box question, the outcome could look pretty similar to the minority Parliament we got in 2019.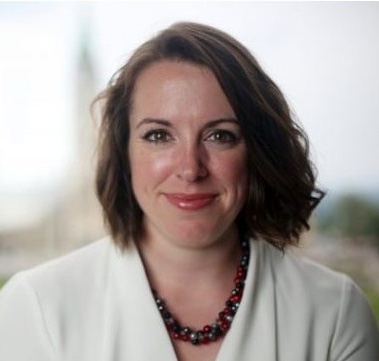 Kate Harrison is the Vice-Chair of Summa Strategies Canada, one of the country's leading public affairs firms. She is a regular political commentator on CTV, CBC, Sirius XM, and other talk radio stations, as well as a contributor to various news outlets. She has been involved in conservative politics for over fifteen years, and an active member of the country's conservative movement.