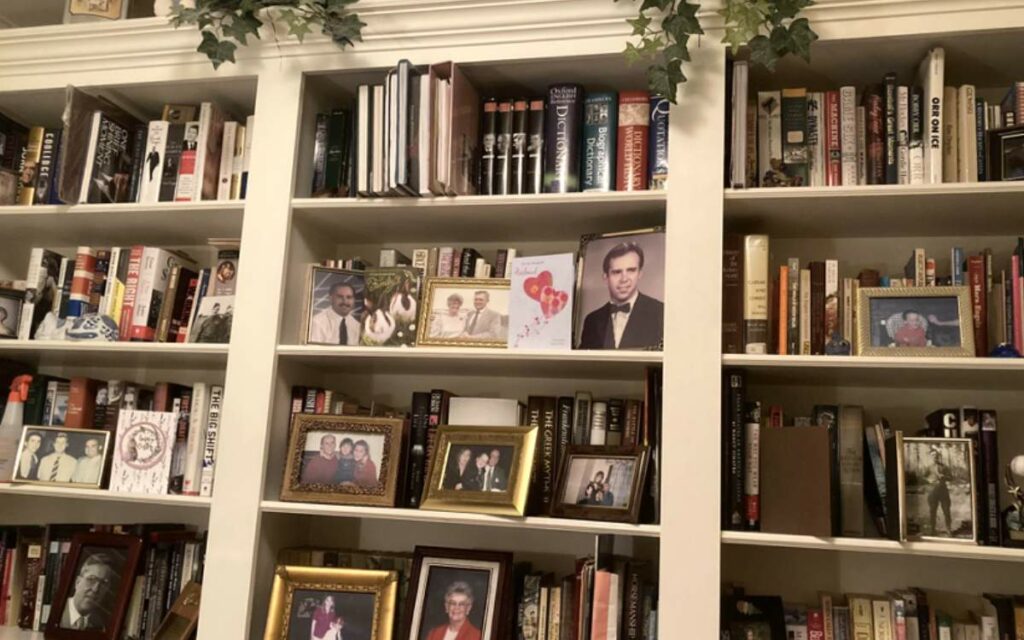 Photo credit: Dave Redekop
Sitting in my small den, a converted bedroom, stands a bookshelf that my wife and I had built about 20 years ago to house my ever-increasing collection of books. On the shelves rest the story of my life retold as I observe the tales that I have read over the past 50-plus years.
When I look at the bindings of those tomes I recall people, events, and the days of my life.  Scanning the various sections, I note some of the earliest books I received. One was about Springtime Tales, and another chronicled the infamous Road Runner and Wile E. Coyote feud. They were read over and over again because of a small library and limited comprehension, but I could never release them for they represented so much about parents who wanted me to read, how reading unlocked the key to success in life, why reading has filled my days with the greatest of joys. 
A deeper examination of those ledges reveals a lot more about the different stages of my life than I might at first believe. At the age of about seven, I discovered I liked hockey after shunning it for a bit. I moved to a new school and one of the boys, Brian, not only befriended me, he found me fertile ground for proselytizing not only the game of hockey but his favourite team, the Boston Bruins of Bobby Orr and Phil Esposito. I became so transfixed on hockey after Orr's Cup-winning goal in 1970 that I joined up for Kinsmen Hockey that year, eagerly demanding to be a defenseman. 
There still sits the Orr on Ice book that my dad gave me for Christmas that year, inscribing, "To David Redekop, Sabres Star defenseman Team #5." Since he coached the team, the memories hit hard, and even now the tears well up in my eyes as I recollect those cherished days of childhood and a dad who served as mentor, shepherd, and friend. The book is dog-eared, weathered, and includes a page where I spilled Jell-O. The pages later dried and stuck together and I still smile when I recall how it happened. 
As the years passed my love for baseball, football, and all sports drove my reading interest. Soon I had a burgeoning library, albeit sports-related books dominated the genre. My dad would take me to the library on a regular basis where I signed out books but had to return them when done. I wanted to keep them. As a result, I joined a book of the month club, receiving offers every month and using hard-earned cash to really stack up the supply of reading material.  
Even today, I am presently re-reading one of my favourites from that era, Five Summers, by Roger Angell, a preeminent baseball author who documented five seasons from 1972 to 1976, coinciding with my own baseball playing days and a great era for the Big Red Machine, a baseball team ranking with the greatest of all time. 
There are still books I possess from that period and that book club. A book about Roger Staubach, the Cowboy's all-time quarterback, and one called Baseball's Great Moments that I reread several times. I remain an enthusiast of great sports stories, especially biographies. Recent books about Babe Ruth, Orr, Gordie Howe, and classics like Ken Dryden's The Game or Peter Gzowski's The Game of Our Lives sit ready to be opened again for another read, another adventure.
Life took me to places I never expected, like five years in South Carolina where I studied history and defended a thesis in civil rights about the last lynching in the Palmetto state in 1947. Books about American slavery, movements that arose out of injustice, and the study of the South, both the Antebellum years and those after the Civil War, filled many of the courses I took and the required reading lists. Those books sit well-worn as a reminder of those heady days when I hoped to make my mark and thought myself invincible, if not eternal. 
As I matured, my interest in politics both in Canada and the United States went hand-in-hand with my historical studies. Soon I started to read about JFK, then Lincoln. I became acquainted with Canadian politicians and eventually started to read memoirs to develop a more first-hand account of what these leaders were thinking at the time. I loved the biographies of Truman and Adams (David McCullough), but reading Winston Churchill's World War Two reflections forced me to take notes because I wanted to have something to refer to when I thought back to what he had written. Churchill's impressive command of the English language remains a startling fact of his many talents. 
I read the volume in 1990 just before I entered teacher's college. Once teaching I would never have had the time to devote myself to such a project. I am grateful to this day for making time for that masterpiece. The experience led me to read the recollections of Pierre Trudeau, Brian Mulroney, and Margaret Thatcher as well as the diaries of Ronald Reagan and the letters of George H. W. Bush. They all revealed the inner struggles that each brought to their jobs, but Mulroney's memoirs told the story beautifully for sheer elegance. He included details, described events, and brought the readers into the inner sanctum with others in his day who ruled the world. His crafting of a story reminds me of how underrated he remains as one of Canada's better prime ministers. 
In recent years I have enjoyed reading Amity Shlaes' book, Coolidge, and her 2021 offering, Great Society which I read with a fellow teacher who wanted a brush up on some American political history. Books once again bridged friendships and brought me rewards that far outpaced any investment I made in them. Another friend and I continue to read a couple of books together each year and then discuss them in a two-person book club. Any time I speak to my brother, another avid reader, we always take time to compare notes on what we are reading at the time.
Gazing at my library I sense nothing but gratitude. From a self-educated grandfather who read books to the public libraries that litter our nation, to the teachers who taught me to read, to parents who read widely, to family members, friends, fellow church attenders, colleagues, and neighbours, reading keeps us engaged with one another, aware of what is happening in light of what has transpired. I humbly recommend putting together a library if you haven't already, and in a future article will have some tips on how to build it with titles that suit your interests.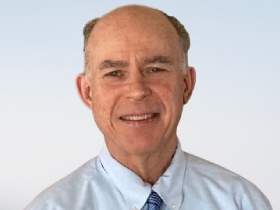 Dave Redekop is a retired elementary resource teacher who now works part-time at the St. Catharines Courthouse as a Registrar. He has worked on political campaigns since high school and attended university in South Carolina for five years, where he earned a Master's in American History with a specialization in Civil Rights. Dave loves reading biographies.