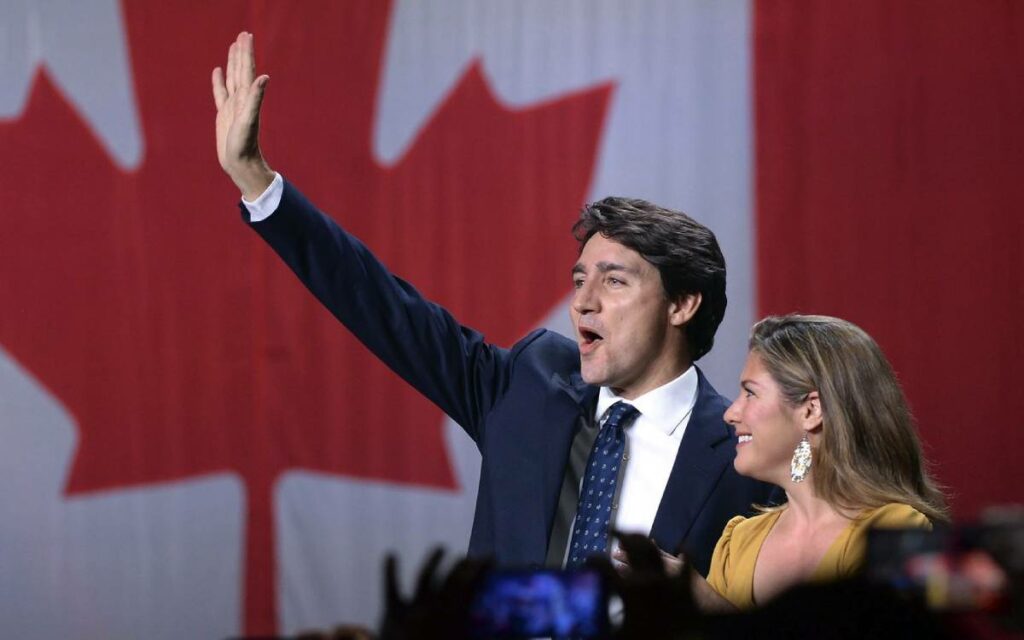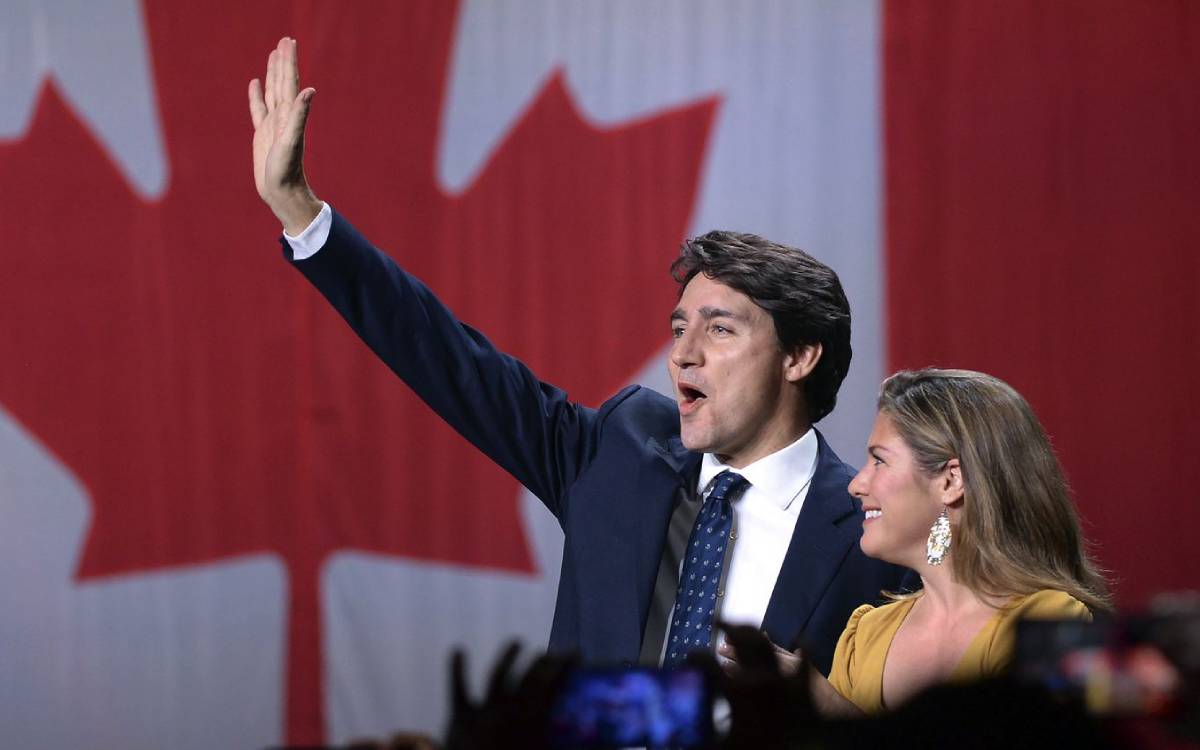 Prime Minister Justin Trudeau says he doesn't want an election but… 
In his year-end messages, Prime Minister Justin Trudeau coyly suggested on a number of occasions, "We might have an election." Then he quickly adds that he personally is "not eager" to have one. Despite his stated reluctance the PM says the Liberals are battle-ready. It is an ill-kept secret that he has held Party caucus meetings to place his MPs and candidates on standby for an election call in early 2021.
In the past few weeks the CBC has heralded promising electoral predictions for the Liberals, such as this one: "If an election were held today, the Liberals almost certainly would win it — and perhaps capture a majority of the seats up for grabs, too." The state-broadcaster reports that its polls have the Liberals in a very comfortable position: "With 2020 coming to a close, the Liberal Party is the only federal party in a much better position than it was 12 months ago… Nationwide, Justin Trudeau's Liberals lead with 35.7 per cent support, compared to 31 per cent for Erin O'Toole's Conservatives… the Liberals have more support in every part of the country."
In multiple reports through December, CBC reveals that the Liberals' backroom operatives are itching to test the electoral waters. "Five sources familiar with the thinking in Prime Minister Justin Trudeau's Liberal Party say a snap election is likely… Liberal insiders say the 48-year-old Trudeau, son of Pierre who was the third-longest serving prime minister in Canadian history, is determined to lead the party into the next election and win a majority. Another "senior Liberal said, "The problem about leaving an election until 2022 is that we will look less fresh, and if people are fed up they could be looking for an alternative by then."
The apparent plan is to launch a "we have your back" campaign after delivering a March or April budget that will promise billions of dollars of further aid for individuals. The rationale for the snap election will be the Liberals' need for a clear mandate to implement their bold, progressive agenda that will ensure Canada "builds back better." Canadians will be asked to think big and be world leaders in our environmental policies and with our economic and social reforms. Liberals are counting on the PM to out-campaign the opposition parties; the election will turn on the question of leadership without any substantive debate on issues.
Canadians are to overlook the ominous national debt and the government's fiscal policies. In her fall economic statement, Finance Minister Chrystia Freeland reported a deficit projection of more than $381 billion – possibly ballooning to over $400 billion by March 2021. In just three months from April to June 2020, this federal government recorded a $120 billion deficit. In this same period, Canada's economy shrank an unparalleled 38 percent. This year Canada's overall economy is expected to shrink 6.8 percent — the sharpest drop since the Great Depression.
A recent CBC investigative series revealed the Government is spending billions – at a rate of $952 million a day – seemingly without controls and with no intention of accounting for the dollars spent. This past week, the National Post reported it had surveyed six former Department of Finance officials who expressed concerns over the Trudeau Government's lack of fiscal transparency and accountability for its spending. Don Drummond stated, "The lack of transparency around the government's intentions in its economic and fiscal forecast is not acceptable in a democracy. I think everyone should be concerned about this."
David Dodge, the Deputy Minister of Finance for Minister Paul Martin in the Chretien Government, gave a damning indictment of the current Government's performance, "The policies of the government in power, and the proclivities of the current prime minister, are not particularly oriented towards the hard work of generating economic growth, and that can make things difficult for the Department of Finance."  Dodge assessed, "It's a lack of discipline and a lack of focus on actually delivering. You send out a press release and that's seen as the end game, whereas the real issue is in actually governing."
The single greatest policy advanced by the Trudeau Government through its mandates has been its environmental agenda, which has essentially amounted to the imposition of increasing amounts of carbon taxes. Canada's global leadership in cleaning and greening the planet is sure to be a main plank in the Liberals platform.  In the upcoming election, Canadians will be asked to consider the global climate challenge without factoring what impact the Liberal approach will have on their standard of living and the country's economic sustainability.
Again, Canadians are to overlook the government's three-prong carbon tax program that has been introduced in the last 12 months. First, there is the scheduled hike in the federal carbon tax that will have Canadians paying in 2030 an additional 53 cents per litre in carbon tax at the pump — and a still undisclosed increase for home heating, natural gas, and propane. Second, the government is introducing a new Clean Fuel Standard carbon tax on the country's business community that, by the government's own analysis, is going to add hundreds of dollars per year to a person's heating and driving costs. Third, the government unveiled 64 new green measures and subsidy programs that are estimated to cost Canadians $15 billion.
Perhaps the most pressing reason for the Trudeau Liberals to prompt an early 2021 election call is their apprehension with how Canadians may respond to the government's vaccination plan. It's an unfolding story that likely will not have a favourable conclusion for the Liberals. This month PM Trudeau excitedly promoted the delivery of the first 19,000 doses of the vaccine to Canada. He has made the promise of 368,000 doses by the end of the year. The PM makes a point of reminding Canadians on the total numbers vaccinated across the country. As of Wednesday this week 85,256 doses have been administered in Canada (and it is important to note that each person is to receive two doses). Given the available doses for distribution in our country, we might hope that in early January a total of approximately 180,000 Canadians will have been vaccinated.
Now consider: the UK reported 138,000 people vaccinated in early December and 5,000,000 doses distributed through the month. Mexico is administering 1,400,000 doses for health workers by mid-January. Israel administered 650,000 doses as of Wednesday – 99,000 of those were vaccinated in one day this week. And most remarkable is the vaccination program south of our borders where the U.S. has administered 2,670,000 as of this week and it is planning for the roll out of 20,000,000 doses in early January.
So, while the Trudeau Government's plan will have a little more than one million Canadians vaccinated by March 31st, the Americans are estimating that roughly 40 percent of their population (131+ million) will be vaccinated by March. Clearly, the Liberals will not want Canadians to be comparing and contrasting vaccination programs with the Americans, British and Mexicans.
As CBC and the Liberal campaign strategists spin it, PM Trudeau is to win his coveted majority mandate by reassuring Canadians that "budgets balance themselves," and explaining that because "pollution is no longer free" we have the opportunity to "build back better." And Trudeau himself will tell Canadians that this is all possible: "Because it's 2021."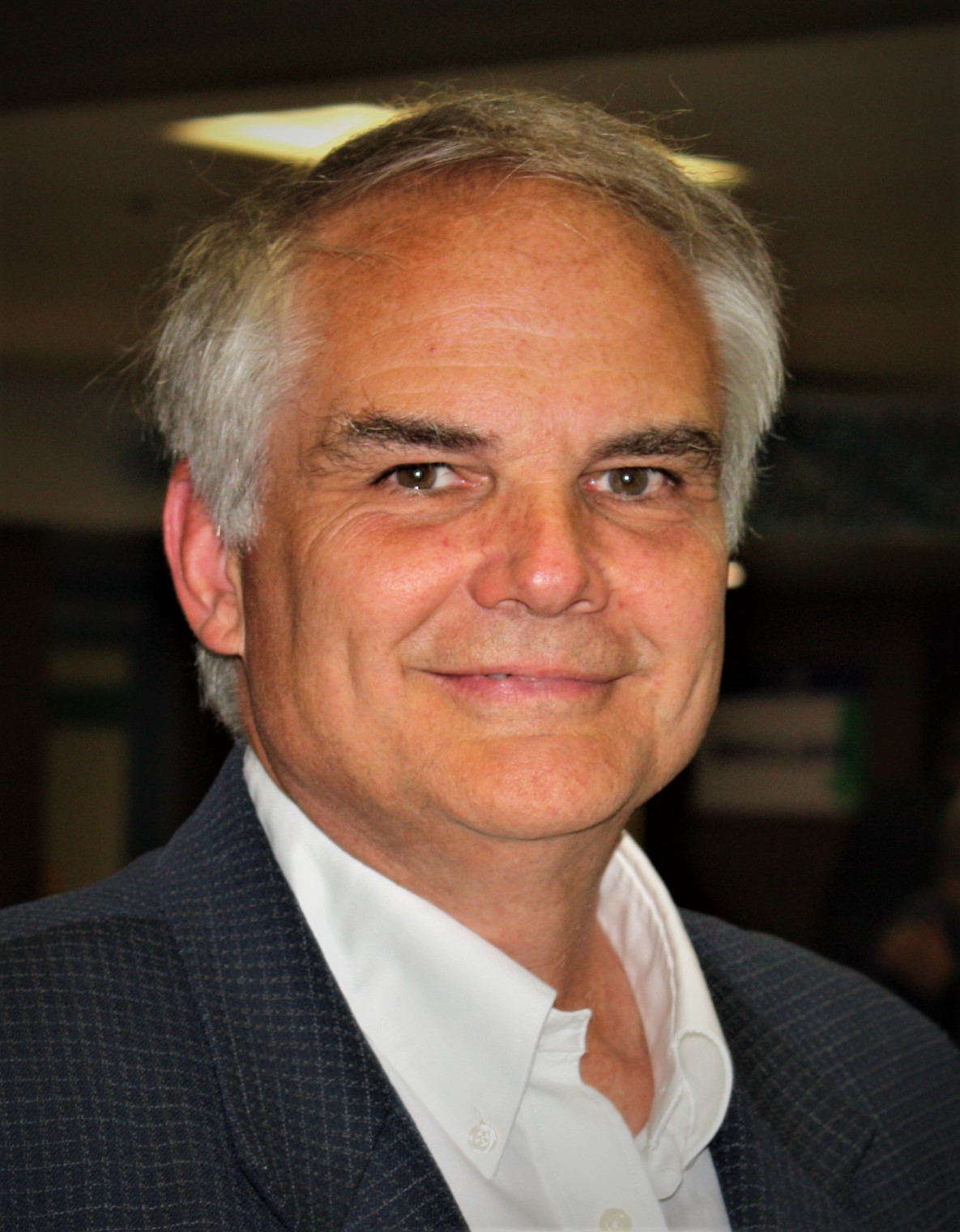 Chris George is an advocate, government relations advisor, and writer/copy editor. As president of a public relations firm established in 1994, Chris provides discreet counsel, tactical advice and management skills to CEOs/Presidents, Boards of Directors and senior executive teams in executing public and government relations campaigns and managing issues. Prior to this PR/GR career, Chris spent seven years on Parliament Hill on staffs of Cabinet Ministers and MPs. He has served in senior campaign positions for electoral and advocacy campaigns at every level of government. Today, Chris resides in Almonte, Ontario where he and his wife manage www.cgacommunications.com. Contact Chris at chrisg.george@gmail.com.