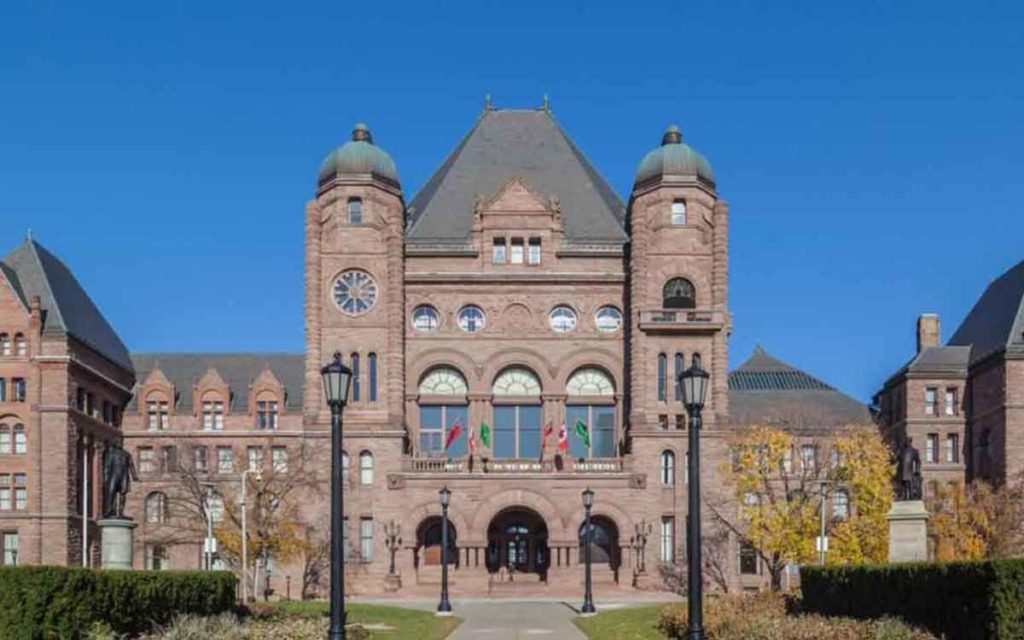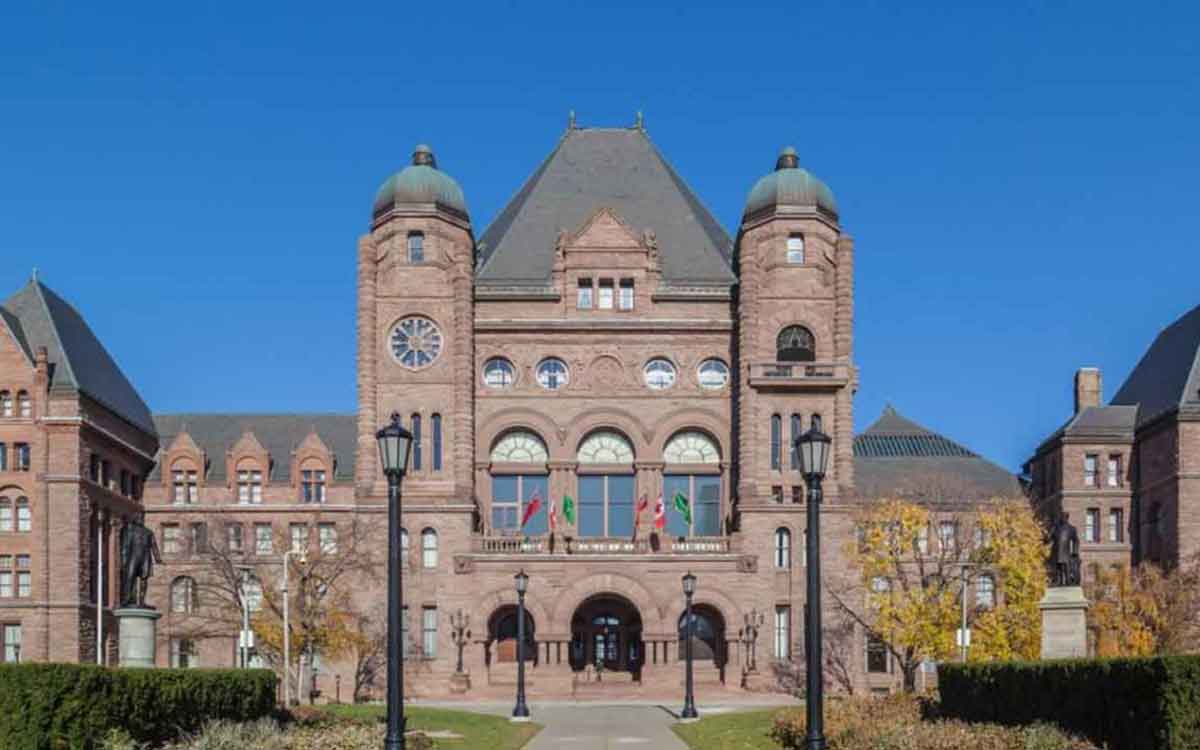 Last week the Ontario legislature adjourned after a session that was unprecedented in many ways.
It began on February 17. At that time, the priority items on the agenda were teachers' strikes, various blockades of key rail transportation corridors and the early days of the Covid-19 pandemic.  The Ford government announced plans to proceed with some previously-introduced legislation on issues such as health teams, justice, transportation and the budget that was upcoming at that time.  As we now know, the rapid worsening of the pandemic quickly took precedence over other issues and became by far the top priority for government action.
Looking back on this session, fully 18 pieces of legislation were passed, including such things as emergency measures to deal with pandemic-related health concerns and, in recent weeks, focus on the best way to reopen the Ontario economy safely.  One third of these Bills were passed by unanimous consent of all parties.  In the face of the crisis, it is a credit to all Ontario political parties that partisan political concerns were largely put aside so attention could be paid to the bigger questions of dealing with the Covid-19 crisis, conveying the most current information to Ontarians regarding information on the virus and best practices to stay healthy, dealing with the financial implications for the government and citizens and other related issues.
Even the ever-fractious teachers' unions chose to reach agreement with the Ford government and sign off on new contracts, likely realizing that they would get zero sympathy in a situation where their teacher members were working very little, if at all, yet being paid in full while the private sector taxpayers who pay their generous salaries were being decimated.  Indeed, all government employees continued to collect their full compensation while most of them were not working.
Once things do eventually get back to normal, this exceptionally generous treatment of government employees had better be factored into future contract negotiations.  Considering how it is likely to take many years for our economy to fully recover, it would be very justified for any government to impose a multi-year freeze on public sector compensation.  The fact that the Trudeau government recently accorded generous raises to thousands of federal government workers was disgraceful, unnecessary, and sets a very bad precedent for other governments.  This foolish move on Trudeau's part was a slap in the face to the majority of Canadians who continue to experience financial uncertainty in a post-pandemic environment, some of that uncertainty being the inevitable future taxes that will need to be paid, in large part to support overly costly government.
Some of the key pieces of legislation passed in the Ontario government session just ended include extraordinary financial measures to provide additional resources to the health care sector to deal with pandemic-related matters and direct financial support for students, families, seniors and businesses to ease cash flow concerns and protect jobs and household budgets.
Other changes enabled businesses to legally conduct their affairs in a remote manner, provided relief for repayment of student loans and extended deadlines on various permits, by-laws and planning matters. Special measures were also put in place to protect small businesses and tenants.  Recent legislation has focussed on the policies put in place to permit a reopening of the economy in a gradual and safe manner, including economy recovery measures directed at speeding up infrastructure projects and ensuring municipalities have the tools needed to foster economic recovery in their communities.
The past few months have been busy indeed for all Ontario's elected representatives, and the legislature managed to function quite effectively, albeit under different circumstances necessitated by the pandemic.  The legislature is slated to resume on September 14, following what will hopefully be a relatively uneventful August.  Members of Provincial Parliament will undoubtedly need a break before what promises to be a very busy autumn with contentious issues around school openings, concerns around getting the economy back on track and undoubtedly a few curve balls that the virus has yet to throw.  We should all wish them well.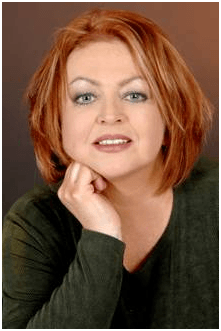 Catherine Swift is President of the Coalition of Concerned Manufacturers & Businesses of Canada (CCMBC). She was previously President of Working Canadians from 2015-2021 & President & CEO of the Canadian Federation of Independent Business (CFIB) from 1995-2014. She was Chief Economist of the CFIB from 1987-1995, Senior Economist with TD Bank from 1983-1987 & held several positions with the federal government from 1976-1983.
She has published numerous articles in journals, magazines & other media on issues such as free trade, finance, entrepreneurship & women business owners. Ms. Swift is a past President of the Empire Club of Canada, a former Director of the CD Howe Institute, the Canadian Youth Business Foundation, SOS Children's Villages, past President of the International Small Business Congress and current Director of the Fraser Institute. She was cited in 2003 & 2012 as one of the most powerful women in Canada by the Women's Executive Network & is a recipient of the Queen's Silver & Gold Jubilee medals.
She has an Honours BA and MA in Economics.