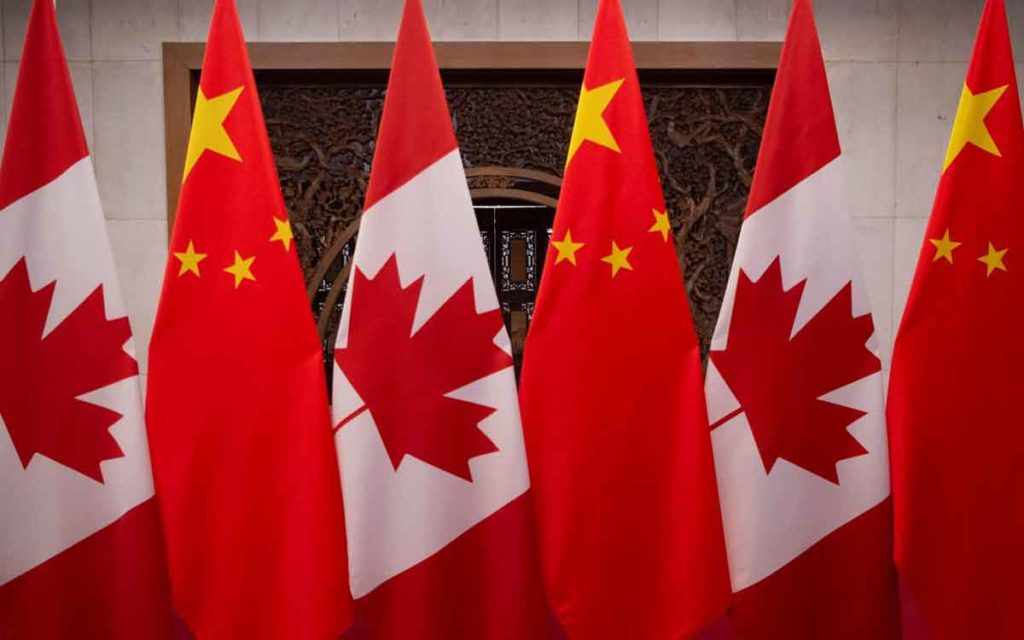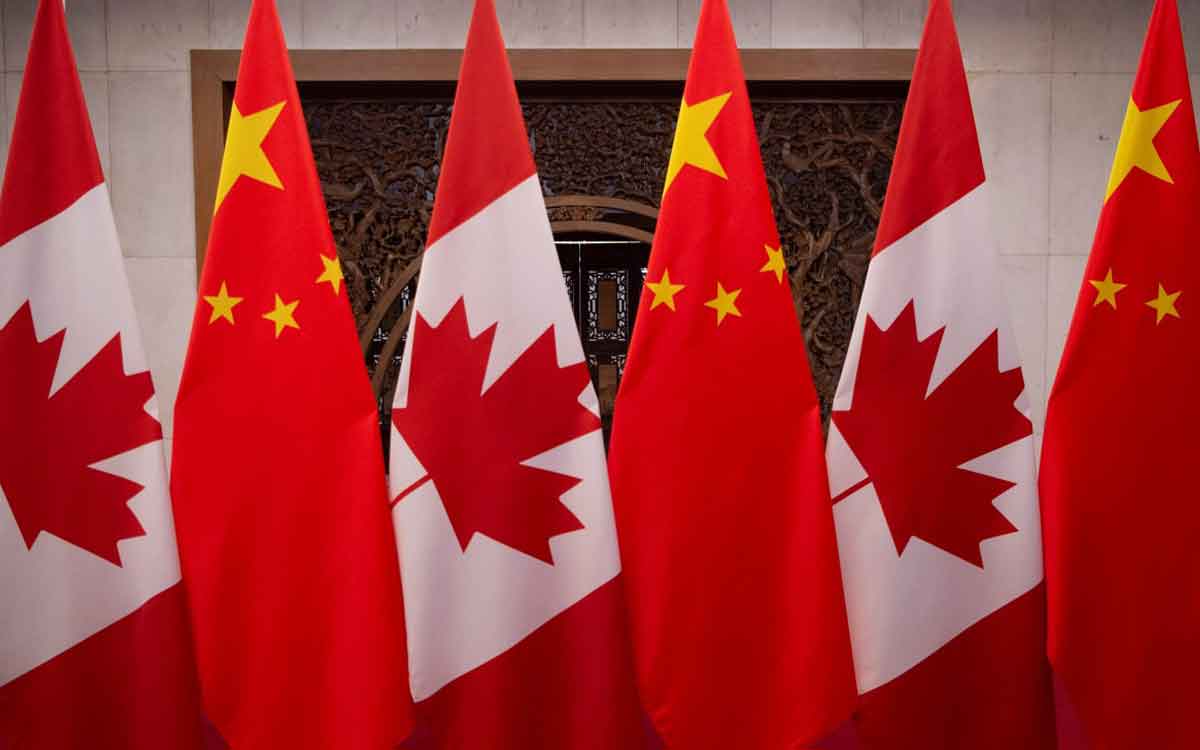 In responding to the unfolding crisis caused by the coronavirus pandemic, the glare of the spotlight on Canada-China relations has illuminated the Liberal Party's affairs with the Chinese Communist Party (CCP). What Canadians are witnessing is that our country's relations with China are as much about political and business ties as they are about Canada's foreign policy position.
Consider Canada's reluctance to join with its traditional allies on matters relating to China. Australia's initial call for an independent international investigation into the origins and spread of the coronavirus resulted in an Australia-China diplomatic tussle. Australia's foreign minister publicly questioned the CCP's transparency surrounding the pandemic and accused Chinese officials of destruction and suppression of evidence. The country's PM Scott Morrison followed up with statements about greater transparency from both Beijing and the World Health Organization (W.H.O.). The response from China was public threats about trade embargos on Australian wine and beef and a travel ban that would not permit Chinese tourists and students to go down under.
Still Australia's call for an investigation has gathered momentum. The U.K., German, Polish and Netherlands Governments have been publicly critical of the CCP's bullying tactics. The U.S. Secretary of State Mike Pompeo made overt political claims this week that there is "enormous evidence" that the coronavirus originated in a Chinese laboratory. This was followed up with the European Union's 27 member states joining together to co-sponsor a resolution calling for an independent review at the W.H.O. assembly when it meets May 18th. A spokesperson for the European Commission is quoted as saying it is "essential" that the world gets answers.
With the international community uniting in a quest for truth, it remains unclear what Canada's position is – unclear how the Canadian W.H.O. delegation will vote when it comes to launching an investigation. If the delegation were to parrot PM Trudeau's views on the matter, Canada will abstain or, perhaps, vote against an investigation. The Prime Minister, yet again, said this week Canada is not drawing "firm conclusions" on allegations about the origins and spread of the coronavirus. Trudeau stated Canada would continue to work "independently" with its intelligence partners and would want all countries, including China, to participate in any international investigation.
Financial Post columnist Diane Francis penned a strongly worded rebuke of this political-speak: "Canada needs a prime minister who will stand up to China and hold it accountable for the untold damage this pandemic has caused the world. Instead, Prime Minister Justin Trudeau sanctimoniously says that now is not the time for criticism, but for international co-operation. How bloody naive."
Senior Fellow at the Macdonald-Laurier institute, Charles Burton offered a more reserved observation in calling on the PM to support a "meaningful and full investigation" of the origins of the coronavirus. "If we decided that we would not support an international investigation of what went on in Wuhan and how the matter was handled by the government of China, we would in effect be giving in to a form of diplomatic and trade blackmail that would clearly not be in Canada's longer term interest in maintaining the international rules-based order."
A commentary published in The American Conservative received mainstream coverage south of the border. The column entitled, "Justin Trudeau's Weak Sauce Approach To China Is Embarrassing" asserts that the Canadian PM is coddling the Communist Party at the worst possible time, further eroding his own authority. The publication opines: "In recent years, there have been numerous reports of Beijing's tyrannical abuse of its own citizens and economic ruthlessness abroad. Yet Justin Trudeau still lacks the guts to even broach the subject, ostensibly undermining the foreign policy of our closest allies."
On both sides of the border, there has been continuous editorializing on the possible rationale for Canada's reluctance to join with the call for an independent investigation. Is the Canadian Government attempting to chart its own post-pandemic diplomacy with China? Or is it something more evident – like securing China's endorsement for a seat on the United Nations Security Council? PM Trudeau has long coveted this UN seat and has spent untold resources and millions of dollars to secure it. Is Canada's avoidance of irritating the CCP part of its strategy to win the June vote? Sun News pundit Lorne Gunter has no doubt it is, "They undoubtedly figure if they can show themselves to be playing along with the phony narrative about COVID-19 being spun by the Chinese government with the help of the UN's World Health Organization, they will win brownie points for their Security Council bid against Norway and Ireland."
There is perhaps another not-so-evident but much-more-compelling reason for Canada's response to all matters relating to the CCP and China. It could be the multifarious financial dealings that members of the Liberal Party of Canada (particularly those from the old families of Montreal) have with the CCP. At the heart of Canada-China commerce is the Demarais family's Power Corporation, which has significant investments in China, including assets bought from the China International Trust Investment Corporation, a firm owned by the Chinese government. Power Corp and Montreal Liberals are interchangeable: former PM Jean Chretien's son-in-law Andre Desmarais is President and co–CEO; John Rae, brother of former Liberal leader Bob Rae is a long-serving senior manager; and former PMs Paul Martin, Jean Chretien and Pierre Trudeau all served within Power Corp – in fact, Chretien is a Power Corp lobbyist within China. And PM Justin Trudeau also works this corporate network – his trusted advisor has been Peter Harder, President of the Canada-China Business Council and member of the Power Corp Board of Directors. (Incidentally, one of the first Senators named by Justin Trudeau was his friend Peter Harder.)
So, perhaps these intricate Power Corp business interests may have had some pull with the Montreal Liberals – from Trudeau Sr. through to Trudeau Jr.? They may also be a clue to (Shawinigan-born-Montreal-schooled-MP) Canada's current Foreign Affairs Minister Francois-Phillippe Champagne's assessment of China when he says the country is a "beacon of stability, predictability, a rule–based system, a very inclusive society." Certainly the ties were precisely what former Liberal MP and Ambassador to China John McCallum was alluding to when, before the 2019 federal vote, he advised Chinese officials not to hurt the Liberals' chance of reelection. Recall McCallum said, "The Conservatives would be harsher in holding China to account."
On many levels, Canada-China relations will be one of the most significant policy areas for our country in the post-pandemic world. Canadians will expect their government to have their best interests at the centre of foreign policy positions. And that is where what has come to light is most revealing.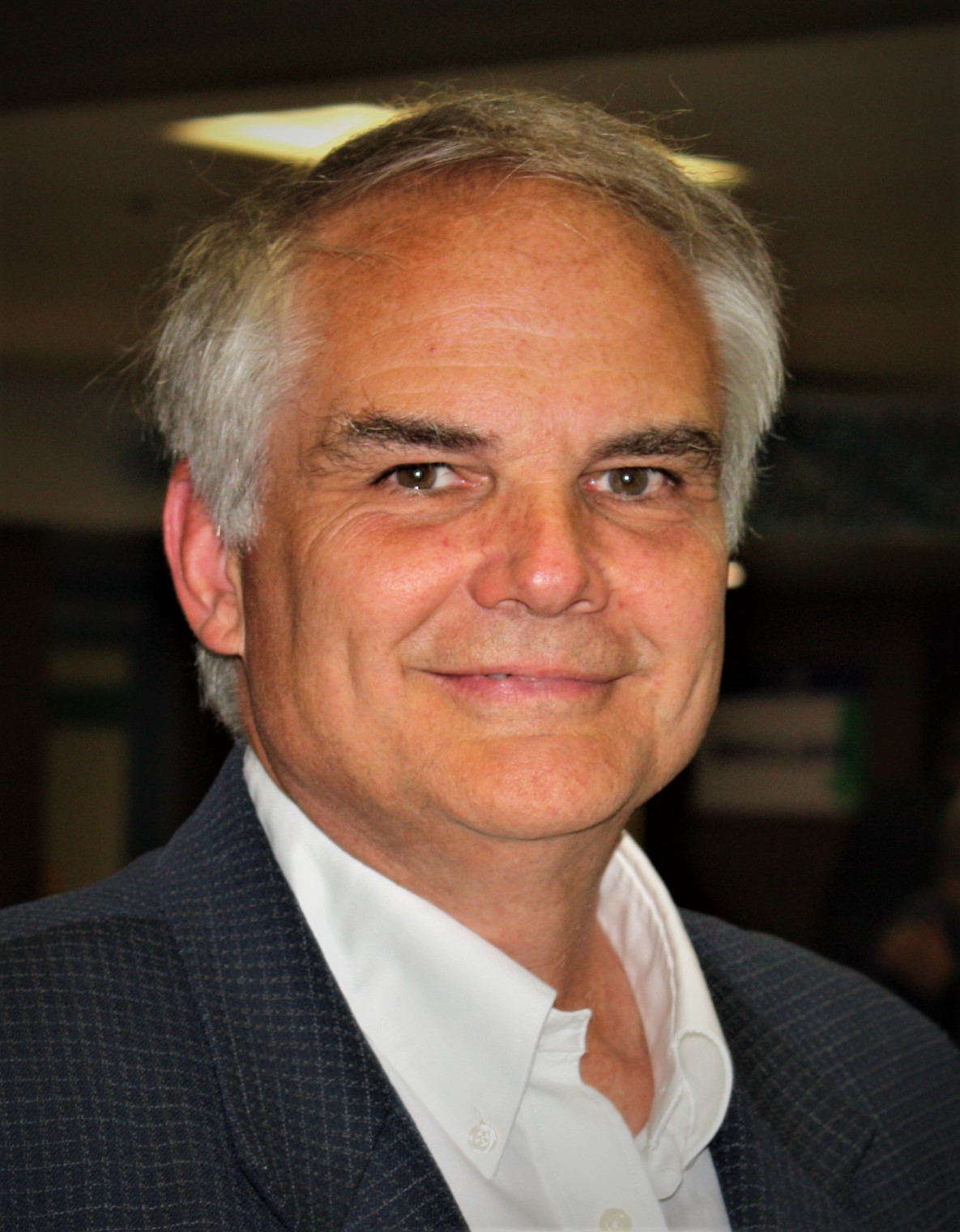 Chris George is an advocate, government relations advisor, and writer/copy editor. As president of a public relations firm established in 1994, Chris provides discreet counsel, tactical advice and management skills to CEOs/Presidents, Boards of Directors and senior executive teams in executing public and government relations campaigns and managing issues. Prior to this PR/GR career, Chris spent seven years on Parliament Hill on staffs of Cabinet Ministers and MPs. He has served in senior campaign positions for electoral and advocacy campaigns at every level of government. Today, Chris resides in Almonte, Ontario where he and his wife manage www.cgacommunications.com. Contact Chris at chrisg.george@gmail.com.