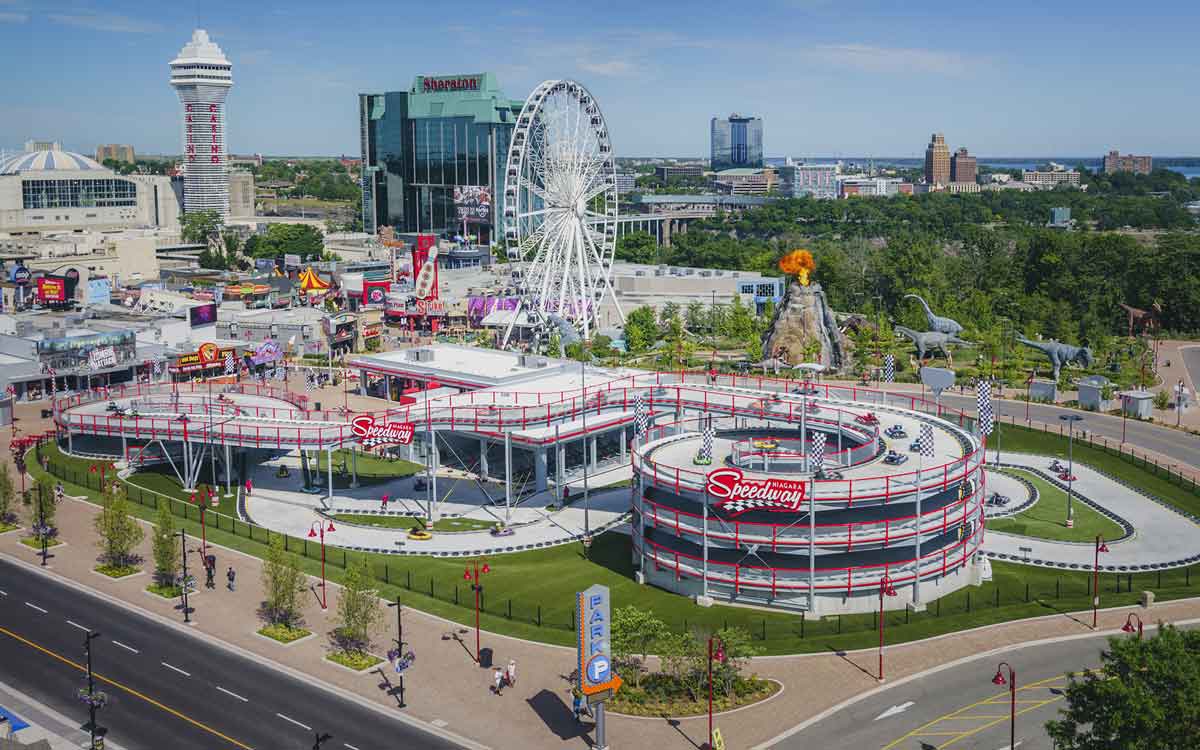 Last week Brock University released a policy brief outlining the economic impact, about a half a billion dollars, the post-secondary school has on Niagara. The document was developed by Niagara Community Observatory and the numbers were impressive. While Brock is often top-of-mind, and deservedly so, for the contributions it makes to Niagara, the tourism sector is often overlooked or not seen in the same positive light as a post-secondary institution. This is despite the fact that its economic impact is staggering. It's also a business sector built by business people and entrepreneurs investing their own money to help grow the local economy.
Niagara Falls restaurant and hotel owner, Rick Dritsacos, points out that Niagara has an interesting advantage with having a university, college and a sector that employs thousands of people that are high school and post-secondary ages. "The highest unemployment rate in Canada is that age range of 18 to 24; those kids who are trying to earn money to pay for schooling," Dritsacos explained. "In Niagara, the hospitality and tourism sector provides hundreds of jobs that give students the opportunity to pay for their tuition and meal plans so they can attend great places to learn like Brock and Niagara College."
According to the Region's Economic Development Department's research, the tourism industry in Niagara is home to 2,500 businesses and employs 36,500 people. Each year, on average, more than 12 million tourists visit Niagara spending close to $2 billion.
Not only does the industry provide jobs to students that in-turn allows them to pursue higher education, it also, in the case of Niagara Falls, provides about half of the city's budget. "If you factor in the casinos, the hospitality and tourism sector pays nearly $50 million in property taxes, which is almost half of the city's budget," said Anthony Annunziata, President of Tourism Partnership of Niagara. He said by way of comparison, residential property taxes amount to about 11 per cent.
Annunziata also noted that despite many people thinking tourism jobs are all low paying, with high turnover, in actual fact, about half pay more than $48,000 per year, with benefits and paid vacation.
Joel Noden from HOCO Entertainment and Resorts in Niagara Falls agrees. "Many of the jobs are good paying full-time positions and we have trouble finding people to fill them," he said.
Noden also noted that Niagara is fortunate to have a sector that isn't going to abruptly pack up and move to another country or city, leaving the local economy high and dry. He cited the example of Smithfalls where the locally economy hinged on the Hershey chocolate factory and once it left the results were devastating. "There are a lot of cities and towns that are based on one industry and it's boom or bust," said Noden.
"A stronger tourism sector means stronger benefits and opportunities for everyone," said Annunziata. "We should all embrace the tourism industry."