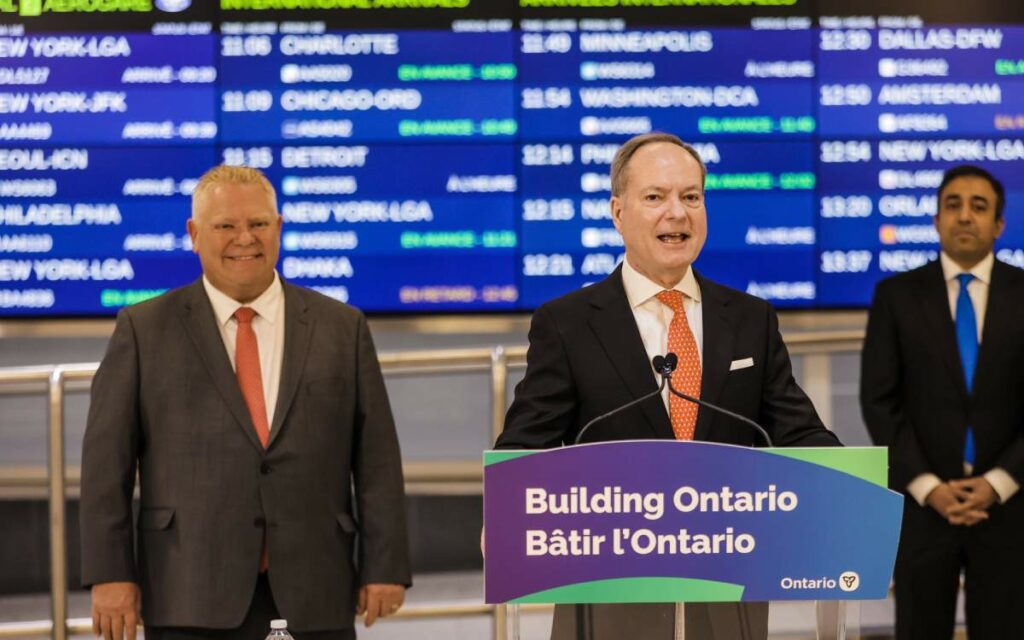 The provincial government released its 2023 budget last Thursday, while its federal counterpart did the same earlier this week. Though both economic plans contain their fair share of high- and lowlights, the document produced by the feds houses noticeably more of the latter. Pictured is Ontario Minister of Finance Peter Bethlenfalvy. Photo credit: Twitter/Peter Bethlenfalvy
The last week has seen budgets from the largest Canadian province and the federal government. The two budgets have some things in common, and many differences. Both budgets are indicative of big-spending governments. 
After a couple of years of very high spending during the pandemic years – which was at least somewhat defensible – governments should be scaling back spending to roughly pre-pandemic levels. Yet instead, both Ontario and the federal government have upped their spending significantly. Maybe spending our money lavishly is addictive and they just can't shake the habit, or perhaps both governments believe that Canadians' taste for big-spending governments has increased. Sadly, they are probably right on both counts. 
All governments are enjoying revenue growth above expectations, partly driven by inflation and partly by an economy recovering from the negative impacts of the pandemic. In Ontario, total revenues were $4 billion higher than expected, permitting the government to reduce its deficit for the 2022-23 fiscal year to $2.2 billion from its previous estimate of $6.5 billion. This has also allowed the province to move up its forecasts of a balanced budget to fiscal year 2024-25, when a small surplus is predicted. Overall economic growth in Ontario is expected to decelerate from 3.7 per cent in 2022 to 0.2 per cent in 2023, which is probably wise as interest rate hikes have slowed the economy substantially. 
One positive in the Ontario budget for manufacturers was the refundable corporate income tax credit of 10 per cent up to a maximum of $2 million annually for eligible investments in buildings, machinery, and equipment. Manufacturers have suffered from increased red tape, high electricity bills and pandemic-related cost hikes in recent years so this tax relief is welcome. Another tax break for consumers was the extension through this year of the gas and fuel tax rate reductions. 
Ontario will also benefit from an increase in transfers from the federal government for healthcare and childcare in the coming year. So, although Ontario continues to spend excessively, the province at least offset some of that with targeted tax reductions and a plan to balance the budget in the near term.
Critics in the opposition parties continue to demand even more spending, but considering the debt increases that existed even before the pandemic, paying down debt should be more of a priority to reduce debt financing costs and prepare the province's finances for a more stable future.  
Unfortunately, the federal budget had no such balance and in fact reported results that were significantly worse than Finance Minister Chrystia Freeland announced in the previous budget. Last year, Freeland's budget outlined a path to eventual balance which foresaw a surplus of $4.5 billion by 2027-28. That goal is completely abandoned in the document released earlier this week, with the $4.5 billion surplus transformed into a $14 billion deficit for the same fiscal year.  
The federal budget spends lavishly in areas such as the dental care program, where current cost estimates have doubled from previous projections and will likely increase even more once the program is in place. An extended GST credit, now packaged as a grocery bill rebate, will cost another $2.5 billion.
But the largest individual spending area of all is for so-called "clean energy", with spending estimated to equal a whopping $80 billion over the next decade, unless a saner government can be elected in the intervening period. This massive increase mostly takes the form of corporate welfare, which has been such an abject failure in the past and tends to merely reward Liberal friends with copious quantities of tax dollars while accomplishing little for the climate. The Trudeau government is currently pursuing a strategy similar to the disastrous "Green Energy Act" implemented in Ontario in 2009 by the McGuinty Liberal government. This Act doubled electricity prices, drove many businesses out of the province, created energy poverty in households and to this day costs the Ontario government about $6 billion annually to subsidize the ridiculously high electricity costs.  
Overall, new spending in the budget for the next year totalled over $26 billion at a time when the government should be cutting back spending closer to pre-pandemic levels. The cost of merely servicing Canada's massive and growing federal debt will soon be closing in on $50 billion, about the same amount the federal government devotes to health care. 
The federal Liberals under Trudeau have developed a track record of claiming their policies do one thing, when the truth is the exact opposite. In the conclusion to her budget speech, Finance Minister Freeland stated her budget continued Canada's "proud tradition of fiscal responsibility". Nothing could be further from the truth. 
Sadly, the federal government is currently flirting with the kind of financial crisis that the overspending of the first Trudeau Prime Minister in the late 1960s through to the early 1980s created. In those days, Canadians expressed grave concern about how indebted Canada had become and were supportive, not critical of governments that promised to bring government finances back to balance. 
It's time we got back to those sensible views before another crisis is upon us.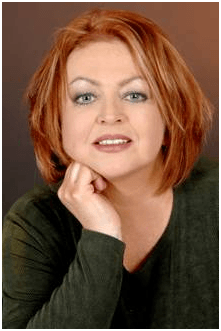 Catherine Swift is President of the Coalition of Concerned Manufacturers & Businesses of Canada (CCMBC). She was previously President of Working Canadians from 2015-2021 & President & CEO of the Canadian Federation of Independent Business (CFIB) from 1995-2014. She was Chief Economist of the CFIB from 1987-1995, Senior Economist with TD Bank from 1983-1987 & held several positions with the federal government from 1976-1983.
She has published numerous articles in journals, magazines & other media on issues such as free trade, finance, entrepreneurship & women business owners. Ms. Swift is a past President of the Empire Club of Canada, a former Director of the CD Howe Institute, the Canadian Youth Business Foundation, SOS Children's Villages, past President of the International Small Business Congress and current Director of the Fraser Institute. She was cited in 2003 & 2012 as one of the most powerful women in Canada by the Women's Executive Network & is a recipient of the Queen's Silver & Gold Jubilee medals.
She has an Honours BA and MA in Economics.