Bonnie Henry, BC's head Provincial Health Officer received her COVID-19 vaccine. 
Before the saga of Rod Phillips and his ill-timed tropical vacation took over the headlines, the Ford government was being criticized for temporarily pausing COVID-19 vaccinations for a couple of days over the Christmas holidays.
What apparently happened was that hospitals requested some vaccination clinics be closed to allow some time off for staff over the holidays and ensure that other staffing needs in hospitals and long-term care facilities could be maintained.  Last Sunday, only five of 19 provincial vaccination clinics were open, which increased to 10 on Monday and all 19 were operational by Tuesday.  Early this week about 13,000 doses out of a total of 90,000 received by Ontario had been administered, with recent data showing that number had roughly doubled by Thursday of this week to about 25,000.
A key problem is that to date the vaccine is only being given by hospitals because of the challenging storage requirements of the Pfizer vaccine, and hospitals must manage staffing levels in a number of areas in addition to the vaccination clinics.  Ontario is currently expecting to receive 50,000 doses of the Moderna vaccine by the end of 2020, which will be able to be administered from a greater variety of locations because of less demanding storage needs.
As a result of these staffing challenges, criticism of the pace of vaccination in Ontario was swift from opposition politicians and others, and media coverage in most major outlets was widespread and negative.  Ontario Liberal Leader Stephen Del Duca went as far as to say "with so many doses on hand and so few administered, there's no excuse for the delay" when in reality the 90,000 doses in question is a mere drop in the bucket.  Although making sure people are vaccinated as soon as possible is vital, the federal government has been very slow in obtaining the kind of numbers of vaccine doses we will need to make a real difference in the pandemic.
What was not covered to anywhere near the same extent was that pretty much the exact same thing happened in British Columbia.  In some parts of that province, no vaccinations were given over a several-day period during the holidays.  Bonnie Henry, BC's head Provincial Health Officer, has become somewhat of a media darling over the past few months, which likely accounted to some degree for lighter media coverage.  However, the main reason is probably that BC does not have a conservative government, as conservatives attract the most media criticism. The bottom line was that the same situation in the two different provinces received vastly different media treatment.
The same could be said in the case of Ontario Finance Minister Rod Phillips, who was ultimately forced to resign from Cabinet for taking a vacation while the province was in lockdown mode.  There is no doubt this was a foolish decision on Phillips' part, but other politicians – including Justin Trudeau and federal Health Minister Patty Hadju – were also caught breaking pandemic rules they were encouraging everyone else to follow, and no Liberal politicians lost their jobs as a consequence of their actions.
Conservatives have long complained that most of the so-called mainstream media is much harder on Conservatives than Liberals or other left-leaning politicians, and they are correct.  Various analyses over the past few decades have shown a leftward bias of most media in many countries, including Canada.
This bias has become even more pronounced recently in Canada due to the Trudeau government bribing many media outlets with hundreds of millions of taxpayer dollars.  But instead of whining about something they can't change, Conservatives should accept it as a given and hold themselves to a higher standard as an offset to the bias.  It really shouldn't be all that difficult.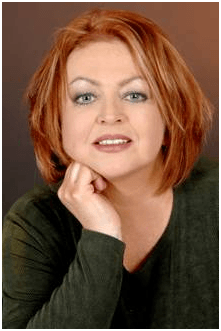 Catherine Swift is currently President and CEO of Working Canadians (www.workingcanadians.ca.  Prior to that, Catherine Swift had been with the Canadian Federation of Independent Business since September 1987, initially as Chief Economist. She became Chair in June 1999 after being named Chief Executive Officer in July 1997 and President in May of 1995.  Her various responsibilities included coordinating policy issues at federal, provincial and municipal levels of government, representing CFIB with politicians, government, business, media and other groups.
Ms. Swift has worked with the federal government in Ottawa holding several positions with the Departments of Consumer and Corporate Affairs, Industry and Communications. Her areas of specialization included corporate and industrial analysis and international trade. Catherine Swift has a MA in Economics.
She has published numerous articles in journals, magazines and other media on such small business issues as free trade, finance, entrepreneurship and women small business owners. Ms. Swift is a Past President of the Empire Club of Canada, a former Director of the C.D. Howe Institute and past President of the International Small Business Congress. She was cited in 2003 and again in 2012 as one of the top 100 most powerful women in Canada by the Women's Executive Network.