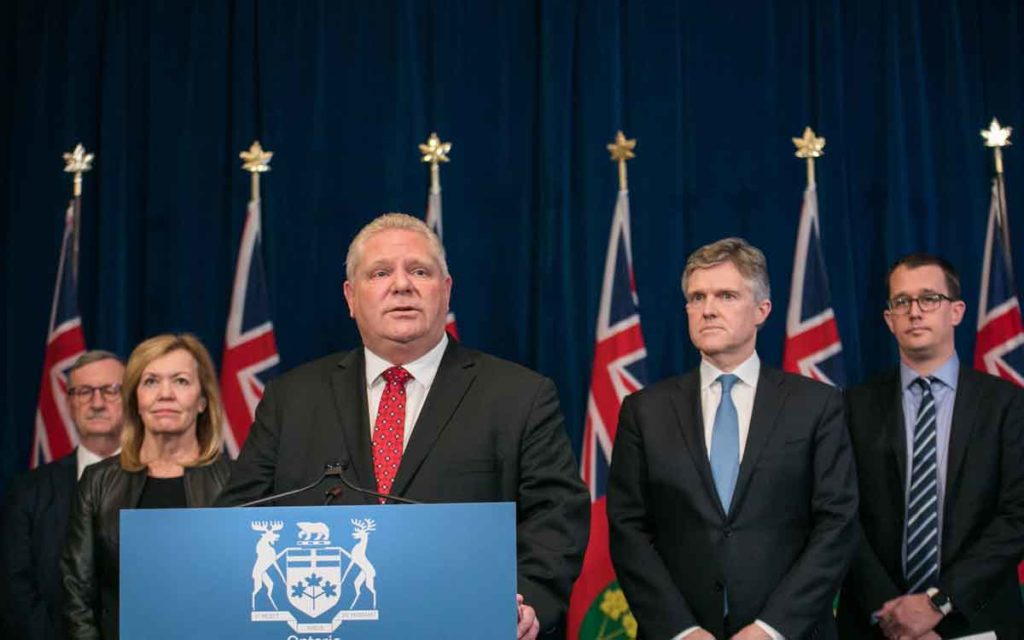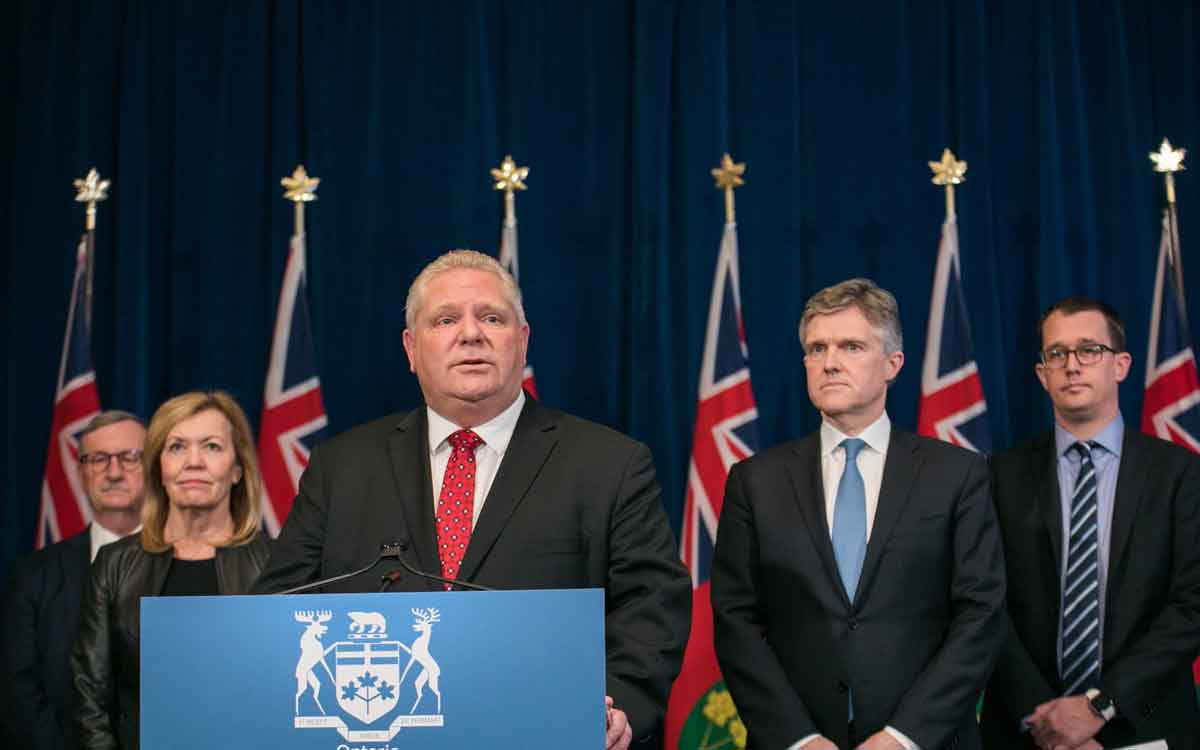 Ontario Premier Doug Ford speaks to media recently regarding COVID-19. Photo source: Photo: Premier Doug Ford Twitter account
While all governments understandably are scrambling to keep up with the latest Covid19 developments, best practices and developing policies on the fly, some stark differences in the way governments are handling things are emerging.  Last Friday, the Ontario government chose to make public the findings of the models the Ford government is using to forecast the impact the virus will have on the province in terms of confirmed, pending, recovered cases and deaths.  Prior to this release, the Premier warned that the news would be stark, and it was.
The Ontario modelling revealed that with no precautionary measures taken, estimated deaths in the province would have been 6,000 by the end of April and 100,000 by the end of the pandemic.  This compares to 1,600 deaths estimated by the end of April and 15,000 by the end of the epidemic when current restrictive measures are factored in.  There was also a third scenario cited of 200 deaths by the end of April and 3,000 total if even more stringent measures were imposed, some of which were initiated following the announcement.  These stricter measures included further business closures, tighter controls for long term care facilities, and greatly enhanced contact tracing, among others. As of this writing, the current death toll in Ontario is 132.  When referring to the model's findings, Premier Ford emphasized that he hoped the sobering predictions would emphasize even more how important it was for everyone to follow recommendations regarding social distancing, limited trips outside the home, no social gatherings and particular caution with the elderly.  In response to the Ontario government's action, Saskatchewan Premier Scott Moe said he would publicly release that province's Covid19 model findings this week.
The federal government has taken a very different approach to date, refusing to release the results of the models they are using to estimate the impact of COVID-19 on which they are basing policy decisions.  This particular Liberal government has made a habit of being secretive during its almost five-year term to date, despite claims of transparency.  As a result, the decision to keep their COVID-19 model findings under wraps is at least consistent with their past behaviour.  The reasoning behind not releasing the model's results as outlined by Chief Public Health Officer Theresa Tam and Health Minister Patty Hajdu is that circumstances are constantly changing, models are not precise, they want more information before making things public and so on, but the same factors also apply to the modelling Ontario and other provinces.  It's interesting to see Tam and Hajdu claim caution is the basis for not releasing model results, when they have taken considerable heat for unequivocally endorsing policies like not wearing masks and retaining open borders, policies they have since had to reverse as data showed the initial positions were not well-founded.
It's ironic to hear the Trudeau Liberals point out the limitations of any modelling exercise when there are many unknown factors, considering they have spent a great deal of the last five years working to alarm Canadians about climate change issues based on the same type of models.  As the COVID-19 crisis develops around the world, it could reasonably be argued that we actually have more factual data to use in a model for the pandemic than we do for many of the climate change scenarios the Trudeau government has been so quick to adopt and promote as unassailable.
All models involve making assumptions that, in a situation as fluid as a pandemic, must be regularly adjusted and updated.  Canadians are perfectly able to understand that and treat estimates accordingly.  In what is potentially a life and death situation, and when policies are being established by all governments based on the best information and models available, Canadians have every right to be fully informed of the modelling data that underlie these decisions.  Premier Ford has treated citizens like adults, and Prime Minister Trudeau should do the same.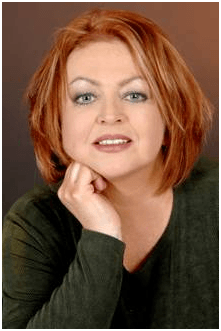 Catherine Swift is currently President and CEO of Working Canadians (www.workingcanadians.ca.  Prior to that, Catherine Swift had been with the Canadian Federation of Independent Business since September 1987, initially as Chief Economist. She became Chair in June 1999 after being named Chief Executive Officer in July 1997 and President in May of 1995.  Her various responsibilities included coordinating policy issues at federal, provincial and municipal levels of government, representing CFIB with politicians, government, business, media and other groups.
Ms. Swift has worked with the federal government in Ottawa holding several positions with the Departments of Consumer and Corporate Affairs, Industry and Communications. Her areas of specialization included corporate and industrial analysis and international trade. Catherine Swift has a MA in Economics.
She has published numerous articles in journals, magazines and other media on such small business issues as free trade, finance, entrepreneurship and women small business owners. Ms. Swift is a Past President of the Empire Club of Canada, a former Director of the C.D. Howe Institute and past President of the International Small Business Congress. She was cited in 2003 and again in 2012 as one of the top 100 most powerful women in Canada by the Women's Executive Network.