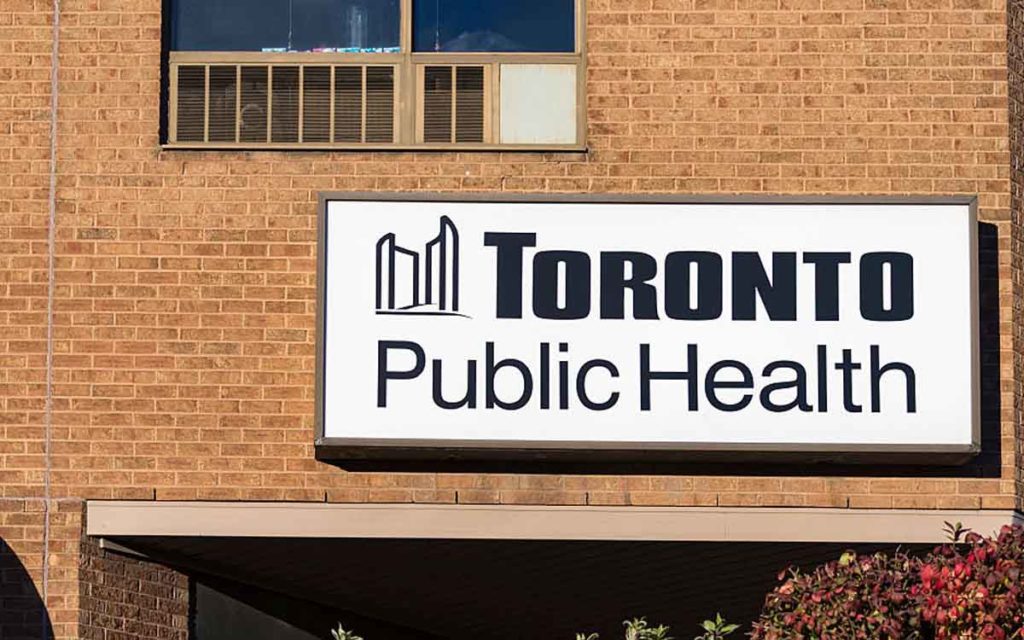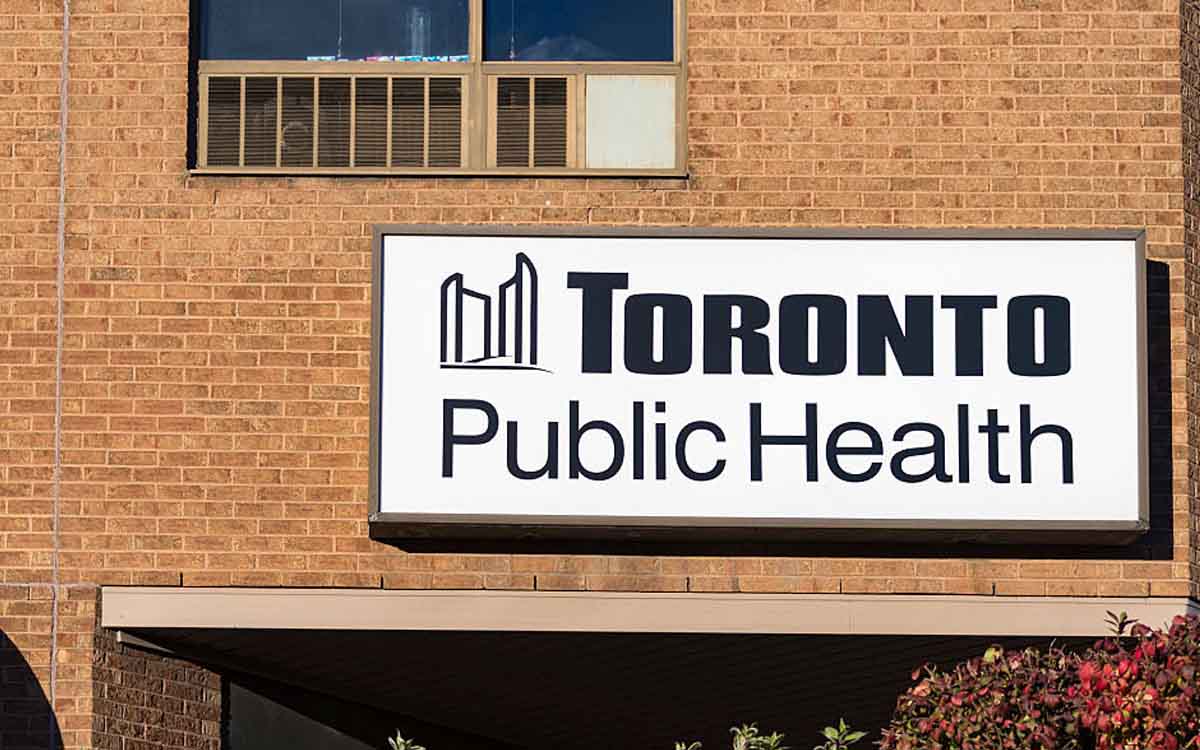 The Toronto Public Health office. Photo: GETTY IMAGES/LightRocket/Roberto Machado
As if we didn't have enough to worry about in these days of uncertainty around the impact of COVID-19 on our lives, the ongoing labour dispute between the City of Toronto and the city's insider workers, CUPE local 79, is looking more and more ominous.  Workers could be off the job as early as this Saturday if no agreement is reached, which would mean the loss of a number of important services.  Most concerning is that Toronto Public Health employees are included in the mix, including nurses who are currently involved in testing for COVID-19, staffing call centres fielding questions about the virus and other related services.
The City of Toronto has to date stated that a work disruption would not affect the public health department's ability to do its job, but the union has disputed that claim.  It could be that the union is just rattling a particularly serious sabre and doesn't intend to affect public health services, but that would be an appalling bargaining chip to deploy at such a sensitive time when lives are potentially at risk.
A walkout by CUPE local 79 would also affect other city services which are not as crucial but nevertheless important.  For instance, daycares would be shuttered, leaving parents in the lurch and a range of recreational activities would also be cancelled just in time for March break when many parents would be depending on them.  The recent announcement that Ontario schools will be closed for a further two weeks following March break will make the lack of options for parents all the more problematic.
If we needed yet another reason why public sector workers should never have been permitted to unionize in the first place, this is surely it.  Something is definitely off when the Toronto Transit Commission is considered an essential service but Toronto Public Health is not. The issues for the union in this dispute are the usual ones of wages, benefits and job security.  The same issues were on the table for the recently renewed agreement between the city and the outside workers, CUPE Local  416, with particular emphasis on job security.  The outside workers' union traded off some increases on the wage side for renewed job security for longer term city employees, the so-called "jobs for life" provision, which will likely set a precedent for the inside workers as well. Increased union leverage stemming from the Covid19 crisis will unfortunately put more pressure on the city to agree to demands that are not in taxpayers' interests in the medium to longer term.
The timing could not be worse for this potential labour disruption.  Just for once, would it be too much to ask the union and the City to lay down their arms and declare a temporary truce until the crisis around COVID-19 has passed? There is nothing stopping both parties from continuing to bargain past the deadline, which should be the course pursued if a deal cannot be reached in time. Toronto Mayor John Tory has recently implemented the largest tax increase on residents in many years.  Taxpayers will be asking themselves why they should be paying so much more if basic city services cannot be reliable at a time of crisis. As well they should.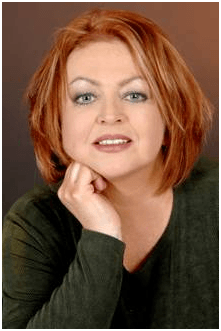 Catherine Swift is President of the Coalition of Concerned Manufacturers & Businesses of Canada (CCMBC). She was previously President of Working Canadians from 2015-2021 & President & CEO of the Canadian Federation of Independent Business (CFIB) from 1995-2014. She was Chief Economist of the CFIB from 1987-1995, Senior Economist with TD Bank from 1983-1987 & held several positions with the federal government from 1976-1983.
She has published numerous articles in journals, magazines & other media on issues such as free trade, finance, entrepreneurship & women business owners. Ms. Swift is a past President of the Empire Club of Canada, a former Director of the CD Howe Institute, the Canadian Youth Business Foundation, SOS Children's Villages, past President of the International Small Business Congress and current Director of the Fraser Institute. She was cited in 2003 & 2012 as one of the most powerful women in Canada by the Women's Executive Network & is a recipient of the Queen's Silver & Gold Jubilee medals.
She has an Honours BA and MA in Economics.