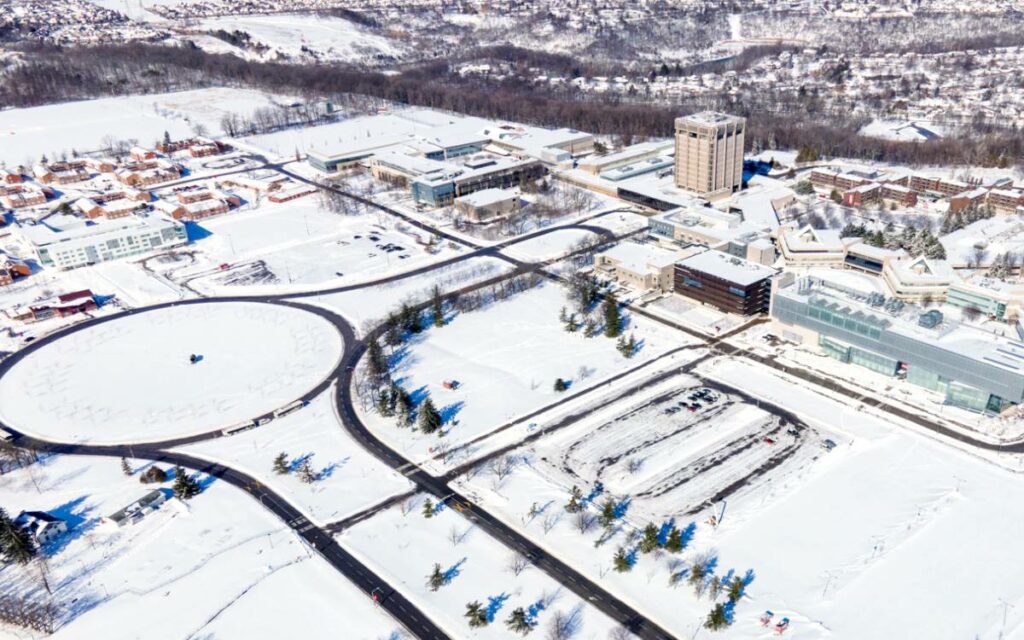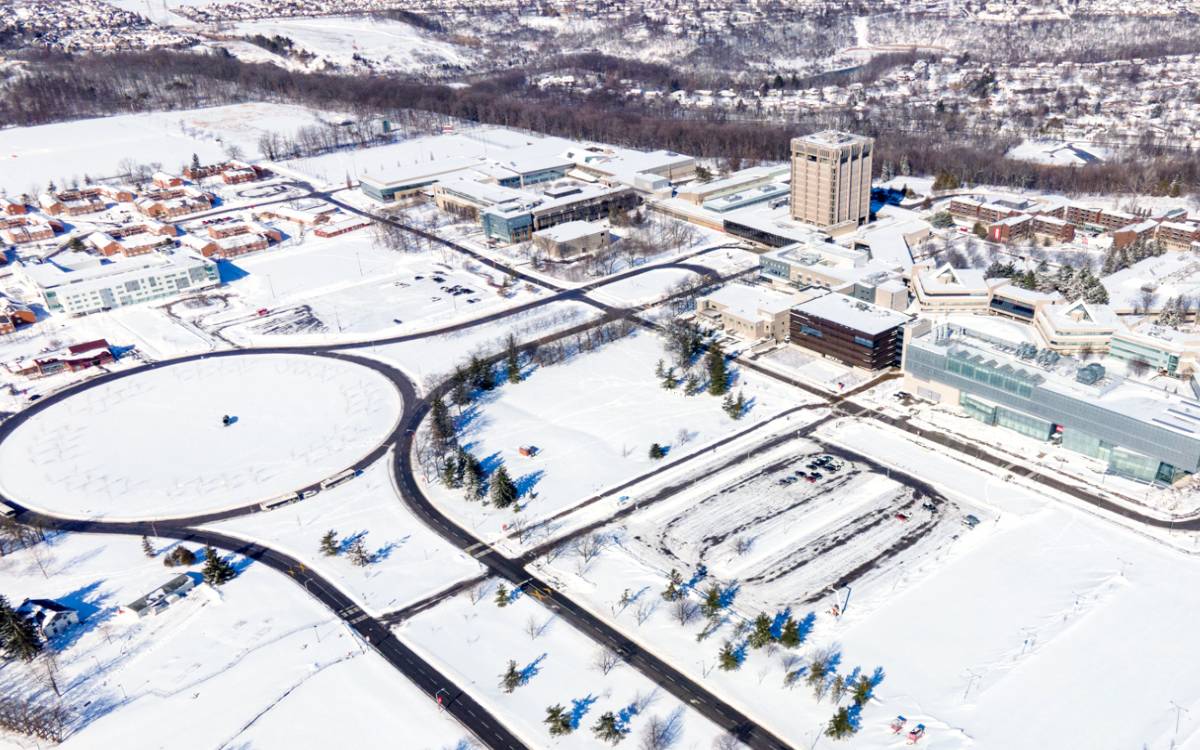 Aerial view of Brock University's main campus in St. Catharines. Photo credit: Brock University
As Niagara's post-secondary institutions approach the end of the 2021 fall term, which featured a successful partial return to in-person classes, students and the community are wondering: will the winter term bring any changes? 
Niagara College (NC) saw very high levels of compliance with its mandatory vaccination policy, which will remain in place for the winter term. Students returning to campus for the first time this winter must provide proof of vaccination before Dec. 14. The vaccine policy and other COVID-19 measures are set in place to allow for a safe return to in-person learning and provide that full college experience NC strives for. 
"We will continue to closely monitor pandemic information and public health guidance and directives and increase or enhance on-campus services and activities where it is safe to do so and permitted within the province's re-opening framework," said Michael Wales, Niagara College's manager of corporate communications.
As for the 2022 winter term, all of NC's programs will have at least some on-campus learning components. However, there may be opportunities for students enrolled in fully remote studies to transfer into one of the programs that offer this option, such as those offered in NC's school of liberal studies and business. There is also the option of deferring their studies to a later term.
NC continues to welcome international students within federal guidelines. They offer a quarantine program for students who need it upon arrival. The program consists of transportation to the quarantine site, accommodations for the quarantine period, meals, and daily check-ins. 
"By all measures our Fall term has been a success, with more students having the opportunity for on-campus, in-person learning; a safe learning environment and workplace with no incidents of COVID transmission on campus," said Wales.
Brock University follows a very similar protocol and aims to increase in-person classes from 60 to 80 per cent this winter term. Operating under public health guidelines, Brock continues to have the pandemic under control with their staff and students. 
"The students I have talked to have described the return as very successful, I think everybody have been very cooperative wearing their masks, [and we] haven't had a lot of issues arise out of classes. It feels like a normal term of teaching and learning with the exception that everyone is wearing a mask," said Lynn Wells, Brock University's Interim President. 
Apart from an expected increase of students on campus, there will not be a significant increase in students living in residence. Most of Brock students have already moved into residence back in September, so the number of expected students to move in this January is very low. 
Just like every other Brock student, incoming international students need to be fully vaccinated with Canada-approved vaccines, those coming in for the first time in January will be able to get it once they are here if they don't have it already. All Brock students who have not submitted their vaccination proof need to do so by Dec. 10. 
"We are really happy with how things have gone this year. We are excited to continue to expand the presence on campus, it's gone really smoothly so far. So, we are excited to get even more student on campus on winter, we just hope that public health conditions remain conducive to continue to expand," said Wells.
While a lot remains unanswered, it appears there is progress in the return to in-person learning.