The provinces' respective health ministers (pictured) gathered earlier this week to once again ask the federal government for an increase to the Canada Health Transfer. Photo credit: The Canadian Press/Darryl Dyck 
With the health ministers' meetings in Vancouver this week, Canadians were once again treated to the gag made familiar by Charles Schulz's beloved Peanuts cartoon characters. The provincial health ministers were embodied in Charlie Brown, as he put his head down and ran to kick the placed football. PM Trudeau and his health minister, like Lucy, promised to hold the football steady and, at the last minute, pulled the ball away to watch Charlie fall flat on his back. Eyerolling amusement!? It would be if Canadians' health care system was not in such a serious state. 
Canada's health ministers gathered Monday for their first in-person meeting since 2018. Even before they saw the whites of each other's eyes it was clear that the priority agenda item was to be money. For years the provinces have been asking the federal government to increase its health care transfers, a call that has gotten louder and more urgent since the COVID health crisis. 
Adrian Dix, the meeting host and B.C.'s health minister stated prior to the start of the meeting, "It's been two and a half years of pandemic, we're in more than six years of a public health emergency with the overdose public health emergency in B.C.. They have issues in every province in the country and it's time for the federal government, which has significant responsibilities here, to take its responsibilities seriously."
Dix was also very critical that the prime minister has repeatedly refused to meet and discuss health care funding. He stated in a CBC interview, "The federal government has not been willing to do the work to come to the table and sit down, prime ministers and premiers, and talk about one of the central issues facing the country."
In response, the federal health minister Jean-Yves Duclos suggested he would be an ally of the provincial ministers and he was prepared to pull out a cheque book in Vancouver. Duclos stated, "In the spirit of collaborative leadership, I'm glad to confirm that the Canadian government is ready to increase healthcare investments through the Canada Health Transfer."
As the meetings commenced Duclos explained there would be conditions to the federal cash. He wanted to create a federal health data system that could plan workforce changes, manage Canadians' health records and analyze key health indicators. Bottom line: in exchange for increased federal health dollars, the provinces were to agree to Health Canada establishing and administering a health data system for the country.
It was with the discussion of this conditional agreement that the meeting went sideways. The health ministers wanted details of the new data system. Duclos had little to share. The ministers pressed for a specific dollar commitment. Duclos then quit the meeting stating bad faith, saying, "Premiers are forcing my colleagues to speak only of one thing and one thing only: money."
However, Duclos' protest about the ministers' fixation on money can be described as nothing short of disingenuous in that the singular focus of these meetings was well telecasted.
Consistently through the pandemic years (and even prior) the premiers had asked the federal government to begin paying "a fair share" of the increasing health care costs in Canada. When Tommy Douglas first introduced Canadian medicare it was understood that the federal government was to cover 50 per cent of health care costs. Through the decades that number has been whittled down to 35 per cent. Yet today, the federal government is covering only 22 per cent of the total cost of Canadian health care.
In dollar terms, in the 2020-2021 fiscal year the Canada Health Transfer was $42 billion. The provinces are looking for substantially more from the federal government on an annual basis, an additional $28 billion that would bring the federal share to 35 per cent.
PM Trudeau promised to boost the transfers after the pandemic was over. Yet, in the federal budgets of 2021 and 2022 there was no mention of an increase to the Canada Health Transfer; even a $2 billion federal promise made in spring 2022 to help provinces clear the backlog for medical operations created by the pandemic crisis was not forthcoming. 
In responding to the 2021 federal budget Dr. Ann Collins, then Canadian Medical Association (CMA) president, was irritated that emergency health care dollars for the pandemic costs were not earmarked. Dr. Collins assessed Canada's system in this way: "Small cracks have become gaping holes. Building resiliency for the future must include real commitments to health care. If anything, this pandemic has shown us where the problems are, but we must address them before it's too late."
The strain on Canada's health care system is evident as Canadians hear regularly of overcrowded "code orange" hospitals, resulting in a disarray in wait rooms, hallway gurneys, and restricted or closed ORs. Selective surgeries are cancelled and mental health services are not available. Medical staff are stretched, and nurses and PSWs are taking ill and are reportedly tired and discouraged. A growing number of Canadians cannot obtain a family doctor. 
To get the system off its life support condition, there is an immediate need for a huge injection of federal cash that would allow provinces to hire nurses and PSWs, increase pay to retain staff, increase training positions for staff, increase the number of doctors, open and support more beds, provide mental health services, and keep ERs open.
Susan Martinuk, a health care analyst for the Frontier Centre for Public Policy reflects, "Every province is paying more than 40 per cent of its revenues into health care. And it's still not enough. We've got a million people on waiting lists. In my mind, it's time to stop talking about who's going to pay for health care, and start talking about how we're going to change health care."
So, as the provincial health ministers assert, it does come down to money. Without the federal government increasing the health transfers, the provinces remain cash-strapped. This leaves Canadians with a threadbare public health care system that will be challenged to respond to any future health crisis – and challenged to meet even the most basic health care needs of our aging population.
The current CMA president, Dr. Alika Lafontaine, sagely observes the crux of the problem is much more than the sum of the money spent on health care, "We definitely know we need more money. The more important question and discussion is how that money is spent."
The Fraser Institute released a study this week highlighting the fact that Canadians spend more on health care than most developed countries with universal coverage, yet Canada has the lowest numbers of doctors, hospital beds, and medical technologies. Canada has the longest wait times of any developed country. Bacchus Barua, the study's co-author states, "There is a clear imbalance between the high cost of Canada's health care system and the value Canadians receive in terms of availability of resources and timely access to care."
This Fraser Institute study confirms that there are serious failings in the delivery of health care services that must be addressed. Whether the federal government adding an untold number of Health Canada bureaucrats to monitor a new data system is the answer is debatable. But this discussion is moot without the federal government first injecting the necessary cash to take Canada's health care system off life support. It is moot when Charlie Brown is flat on his back.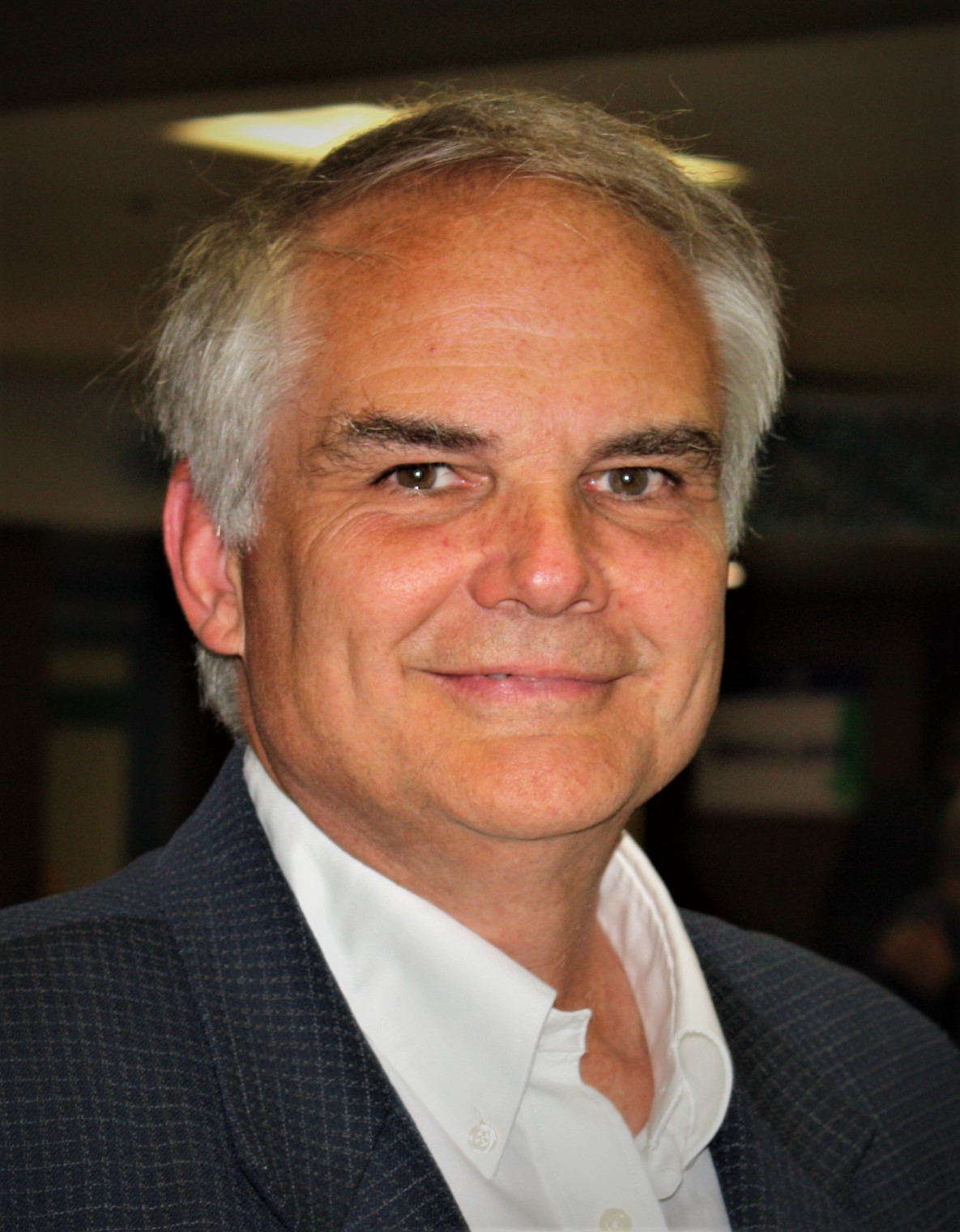 Chris George is an advocate, government relations advisor, and writer/copy editor. As president of a public relations firm established in 1994, Chris provides discreet counsel, tactical advice and management skills to CEOs/Presidents, Boards of Directors and senior executive teams in executing public and government relations campaigns and managing issues. Prior to this PR/GR career, Chris spent seven years on Parliament Hill on staffs of Cabinet Ministers and MPs. He has served in senior campaign positions for electoral and advocacy campaigns at every level of government. Today, Chris resides in Almonte, Ontario where he and his wife manage www.cgacommunications.com. Contact Chris at chrisg.george@gmail.com.