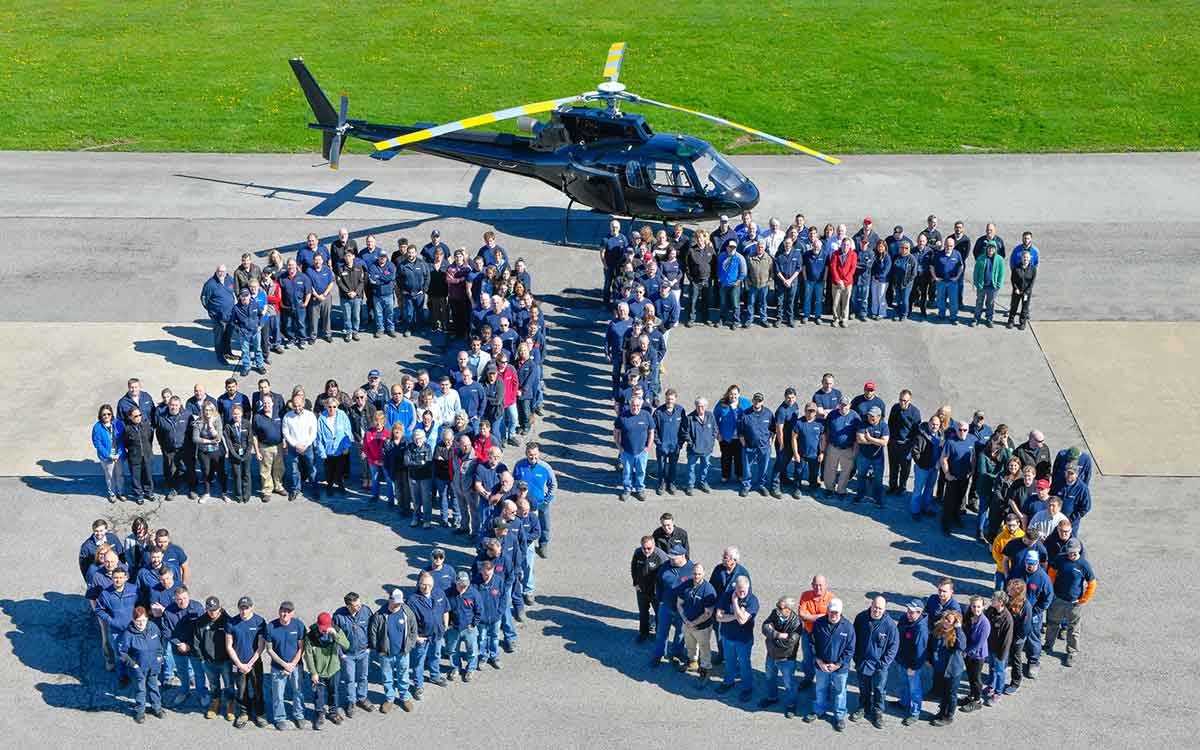 Airbus employees at the Canadian headquarters in Fort Erie celebrating 35 years.
Just a few months ago the first Airbus H145 helicopter to be delivered in Canada arrived at the RCMP's base at Langley airport in Metro Vancouver. Why is that news in Niagara? Well because the state-of-the-art helicopter that allows the RCMP to support day and night operations over land and water, and conduct fast roping and hoisting, medical evacuations and search and rescue operations was manufactured, assembled and painted in Fort Erie.
While Airbus is a global company with offices in almost every country around the world most people in Niagara don't realize that the Canadian headquarters is located in Fort Erie, employs nearly 300 people and is celebrating 35 years of operations.
Diane Sanderson, vice-president of human resources and health and safety for Airbus Canada agreed that not many people in Niagara realize the importance of Airbus not only to the region but to the aviation industry worldwide.  "That's one of the reasons we decided to have a community day last weekend, to help better inform Niagara residents about the company," explained Sanderson. "People don't understand what we do. We are a global company."
About 300 people visited the Fort Erie office for the company's 35th anniversary open house, taking guided tours and speaking with various experts that explained the different roles and operations of a company that has been in their backyard for over three decades.
The way Sanderson explains it there are essentially five main revenue streams for Airbus Canada. They are: aircraft sales and delivery; parts manufacturing for all over the world; repair and overhaul of aircraft; optional equipment development and sales and support.
While the company excels in all five streams, they are known around the world for the work they do in repair and overhaul of aircraft. Sanderson said there has been lots of expansion that area recently due to  Fort Erie being known as a centre of excellence, their quality of work and on-time delivery.
There are currently more than 700 airbus helicopters flying in Canada, mostly up north and out west. Sanderson the helicopters helping to put out the wildfires out west are Airbus choppers and Fort Erie plays a vital role in maintaining them so they are ready to go at any time.
Airbus has been incredibly successful in North America and has an astounding 72 per cent market share.  Sanderson said some of their key operators in Canada include the RCMP, OPP, Hydro One and STARS which stands for Shock Trauma Air Rescue Society.
While the national headquarters in Fort Erie is home to 280 employees there are hundreds more across the country including at a warehouse in Vancouver and technical reps based throughout Canada.
Back home in Niagara, Sanderson said they are proud of the Fort Erie facility and how their employees get involved with the community and give back to their home town. "Our employees are heavily involved in giving back to the community. They do things like volunteer at the local soup kitchen and participate in Heart and Stroke's Big Bike ride."
The other way the company gets involved locally is by working with Niagara high schools and post-secondary schools. "We want to tap into the local talent pool for jobs," said Sanderson. She said Airbus offers good paying jobs and a chance to work at home or abroad. "We have 140,000 employees worldwide," she said.
In addition to the high profile RCMP helicopter, Airbus also delivered four new choppers to Niagara Helicopters. They were manufactured, assembled and painted in Fort Erie.
While the market is cyclical, Sanderson said they continue to strategize on growth and new opportunities. "When the season finishes, operators look at replacing and fixing their machines."
With their reputation for excellence and quality of work known around the world, it's safe to say that this Niagara based company is no doubt poised for new heights.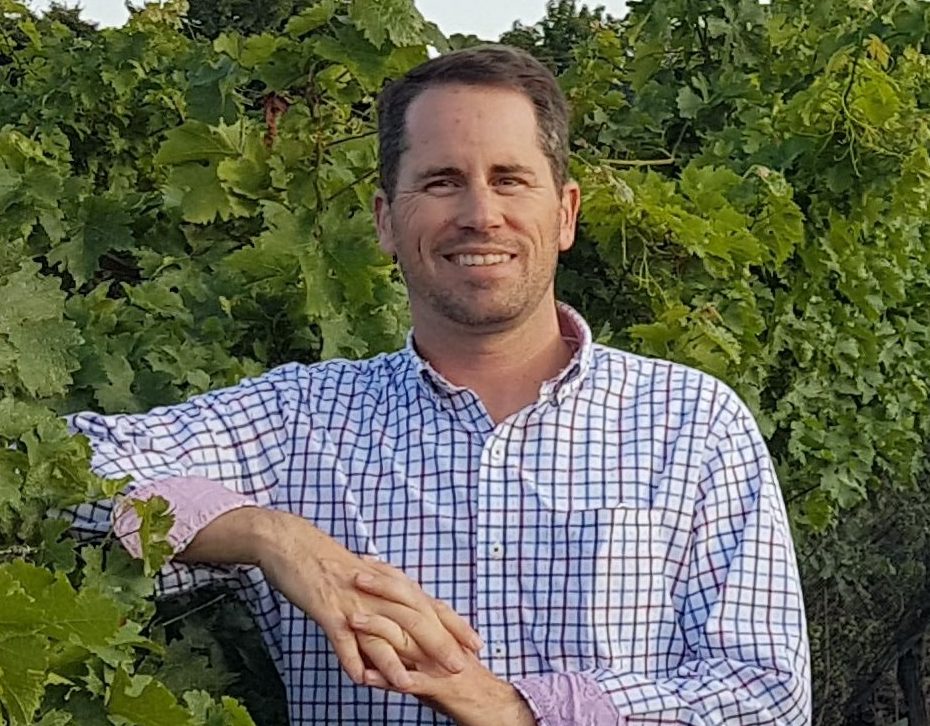 Kevin has spent over two decades as a public relations professional in a variety of sectors including professional sports, the arts, industry and healthcare.  After tiring of the daily commute to Toronto he returned to Niagara and launched The Niagara Independent, an online news source published twice weekly.
He is a graduate of Brock University, Niagara College and the Richard Ivey School of Business. He was named one of Niagara's 40 Under Forty in 2005.
Kevin is most proud of his twin daughters. He is also a triathlete and four-time Ironman finisher.