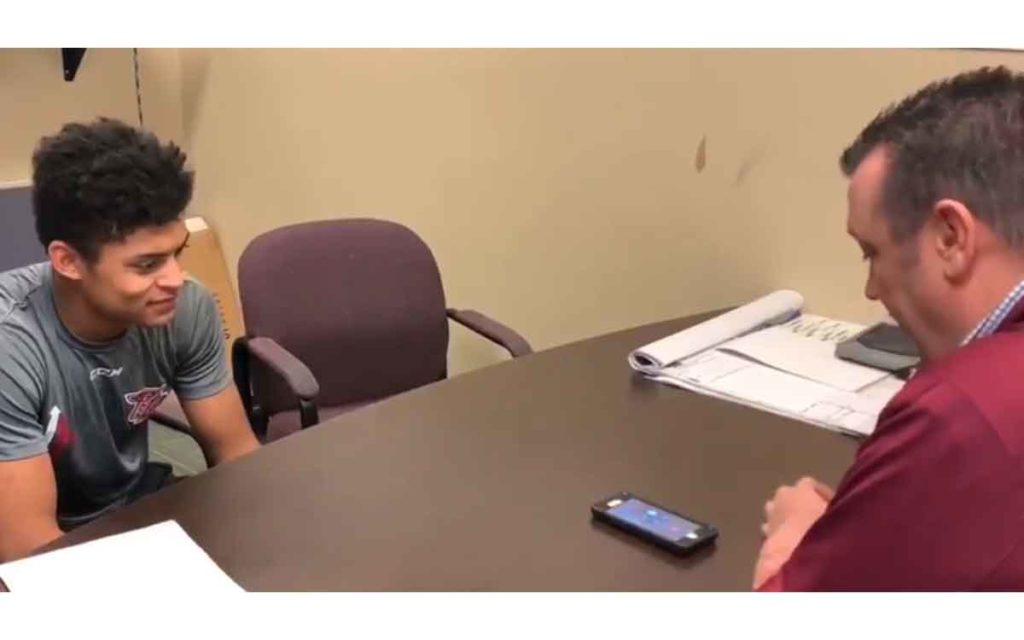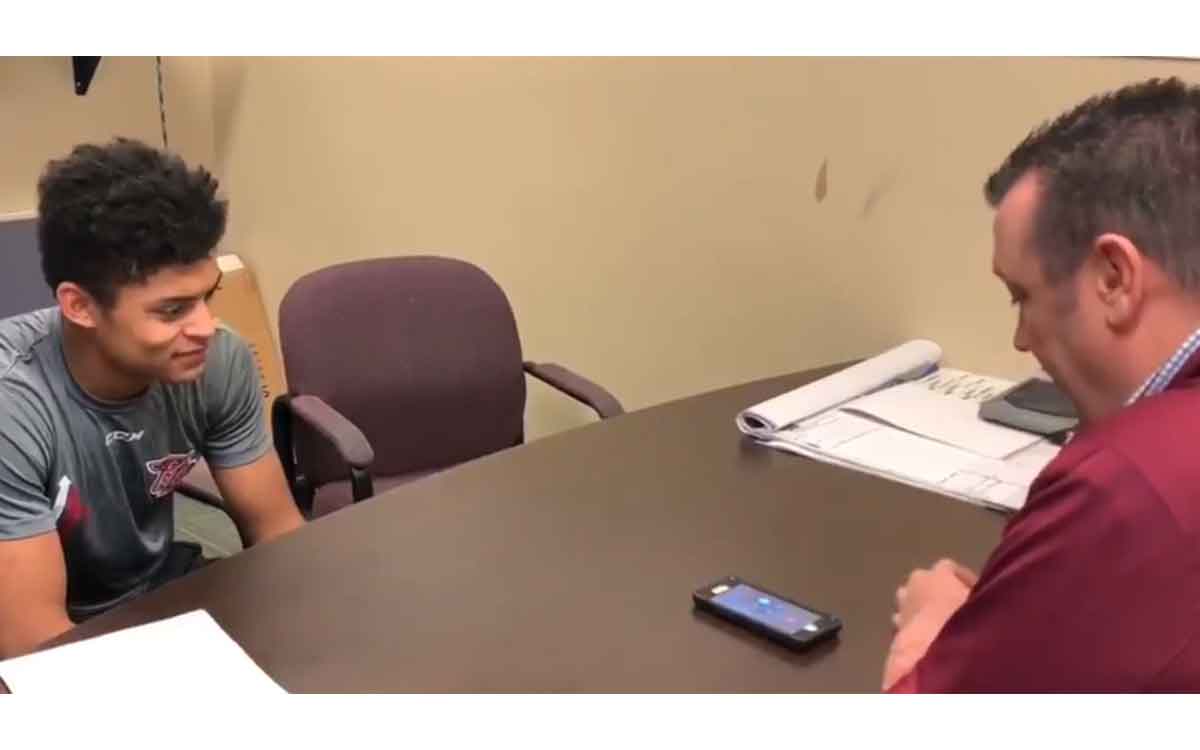 Akil Thomas making the call to the Mondtador family with Petes GM Mike Oke.  Photo: Twitter.
In the span of less than two weeks Akil Thomas has gone from being the captain of the Niagara IceDogs and second round draft pick of the Los Angeles Kings, to a household name across Canada.
It started on Sunday January 5 when the now Peterborough Petes forward scored the game-winning 'Golden Goal' in Canada's 4-3 victory over Russia at the World Junior Hockey Championship in the Czech Republic.
From there, Thomas has become a national media sensation.
Interviews across the country, dropping the ceremonial puck with his Team Canada teammates at a Toronto Maple Leafs home game, to all 12 mayors across Niagara proclaiming January 9 2020 'Akil Thomas Day' – Thomas continued to solidify his name in Canadian hockey lore.
January 9 was also the day Thomas was officially traded to the Petes.
After being honoured by the IceDogs Thursday evening and saying goodbye to his teammates and billet family, Thomas made the trek down the highway to his new junior hockey home in Peterborough.
And that's where Akil Thomas the person, not the hockey player, continued to grow.
Thomas has worn the number 44 his entire life, including in Niagara, and wanted to continue to do so in Peterborough.
However, the last Petes player to wear 44 was former NHLer Steve Montador.
Montador was found dead inside his Mississauga home in February of 2015 after battling years of depression, at the age of 35.
Thomas would reach out to Steve's brother Chris and ask if he could wear the number 44 with the Petes.
"Obviously here in Peterborough they're pretty traditional, and they don't do high numbers," said Thomas. "To my understanding your brother wore number 44, and I've worn 44 my whole life and I was seeing if I could wear 44 in honour of your brother?"
"Akil, we're honoured and humbled for you to wear that number," responded Chris Montador.
"Of course, you can wear that number. Very respectful to do this, and Steve would have said the same thing."
Thomas' number 44 Peterborough jersey now features a special 'Monty' crest on the bottom left, back, corner.
And the new Pete had five points in his first two games with Peterborough.
Thomas' on-ice skills speak for themselves, but it's his off-ice traits that make the now 20-year old even more likeable.
Thomas started his own clothing company (Zale) when he was just 13-years old. He went from playing at least 20 minutes a game with the IceDogs to becoming a role, fourth line, player with Team Canada. But not once complaining about his lack of ice-time.
And when captain Barrett Hayton aggravated an upper body injury late in the Gold Medal game, head coach Dale Hunter looked to one player to fill in for Hayton: Akil Thomas.
Thomas delivered and will forever be remembered in Canadian hockey history.
The 'Golden Goal' stick Thomas scored with now has a home at the Hockey Hall of Fame in Toronto.
We will all remember Akil Thomas the hockey player, but don't forget Akil Thomas the person as well.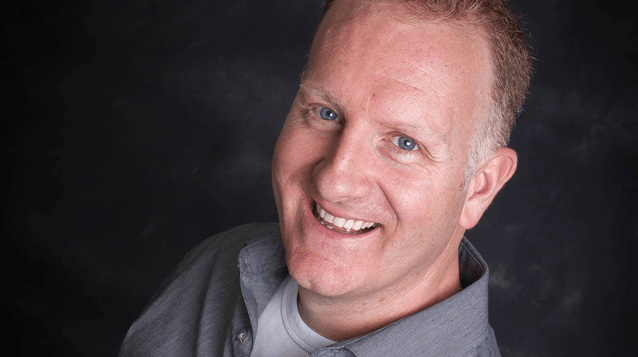 Rod Mawhood is a lifelong Niagara native who has had the pleasure of working in all three mediums – Radio, Print and TV – for over 20 years. His first announcing gig was with the then St. Catharines Stompers. Since then he's worked in radio and TV in Toronto, and currently is the announcer for the Niagara IceDogs and Niagara River Lions.
Rod also covers the Buffalo Bills for FOX Sports and the Buffalo Sabres for NBC Sports.