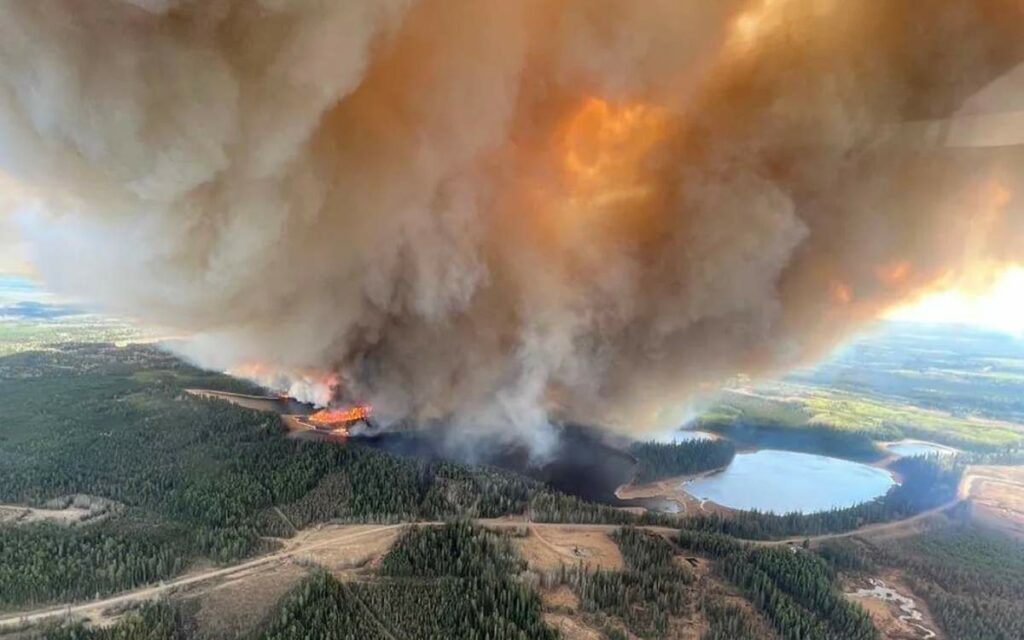 Currently one-third of the some 100 wildfires taking place across Wild Rose Country are considered 'out-of-control'. Complicating the entire situation is the fact that Alberta is in the throes of an ultra-competitive provincial election campaign and mere weeks away from E-Day. Photo credit: The Canadian Press
For several weeks, Alberta has been besieged by a number of serious wildfires, forcing thousands of Albertans to be evacuated from their homes and emergency personnel to be on full-time emergency status. Recent data indicate that there are currently about 100 wildfires burning, about a third of which are considered out-of-control. Alberta is no stranger to wildfires, but this time they are occurring during the run-up to a provincial election, so will likely have more impact on the province's future than they otherwise would. 
The Alberta election is just over two weeks away, and the opinion polls have Premier Danielle Smith's United Conservative Party (UCP) and Rachel Notley's NDP running neck and neck. A natural disaster can act as a positive or a negative for the governing party depending on how it is handled and how long it lasts. Something like a tornado or flood is a terrible event, but typically over in a relatively short time period after which politicians can look like heroes for helping in the clean-up and compensating the victims. Ongoing wildfires, however, can continue for many weeks and, in this case, are unlikely to be resolved by the time of the election. 
Election periods are usually a time when political leaders put aside their normal daily business to focus on the campaign. Smith hasn't been able to do much of that as she can't help but be consumed by managing the wildfire situation. Rachel Notley has the luxury of not having to be responsible for day-to-day management of the situation, while she still must be careful not to seem to be campaigning merrily while ignoring the plight of so many Albertans driven from their homes and otherwise affected by the wildfires. 
To date, Notley has been strategically smart in offering her assistance to Smith, noting that she was Premier when wildfires hit Fort McMurray in 2016. It is also worth recalled that Notley reduced the firefighting allotment in her first budget, which couldn't have helped the situation at that time. A number of candidates from both parties in constituencies affected by the fires have suspended their election campaigns in deference to the crisis. 
Unfortunately, current forecasts indicate that the weather is not going to be a positive factor for the next few days, as hot dry conditions are expected. It is also disappointing to see that some of the fires have been attributed to arson, with charges having been laid. Recently, Smith has called upon the federal government and the Canadian military for assistance. Although some commentators have said that the Alberta government having to ask the federal Liberals for assistance must be very difficult considering the UCP's desire for more autonomy for Alberta, it is difficult to argue that Alberta does not deserve as much help from other parts of the country as possible considering how much they have contributed to the rest of Canada for decades. 
There has been talk about delaying the election because of the wildfire crisis, but both Smith and Notley have rejected that option for now. If the wildfires continue or even worsen, they may well want to rethink that position. 
It is difficult to know at this time whether the wildfires will ultimately turn out to be a positive or a negative for Danielle Smith or Rachel Notley in the election outcome. Smith can end up bolstering her leadership by taking charge and being in control of the crisis, but the potential pitfalls of an unpredictable situation could also damage her position. Notley is in the less vulnerable position of not having to preside over the crisis, but she also has to watch her step not to be too critical of the government at such a difficult time. 
The question of whether the wildfires appear to be getting resolved or are still out of control by election day will naturally also be a factor. One thing is certain – we won't have to wait too long to see the answer.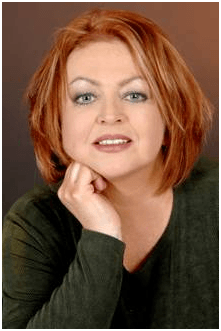 Catherine Swift is President of the Coalition of Concerned Manufacturers & Businesses of Canada (CCMBC). She was previously President of Working Canadians from 2015-2021 & President & CEO of the Canadian Federation of Independent Business (CFIB) from 1995-2014. She was Chief Economist of the CFIB from 1987-1995, Senior Economist with TD Bank from 1983-1987 & held several positions with the federal government from 1976-1983.
She has published numerous articles in journals, magazines & other media on issues such as free trade, finance, entrepreneurship & women business owners. Ms. Swift is a past President of the Empire Club of Canada, a former Director of the CD Howe Institute, the Canadian Youth Business Foundation, SOS Children's Villages, past President of the International Small Business Congress and current Director of the Fraser Institute. She was cited in 2003 & 2012 as one of the most powerful women in Canada by the Women's Executive Network & is a recipient of the Queen's Silver & Gold Jubilee medals.
She has an Honours BA and MA in Economics.