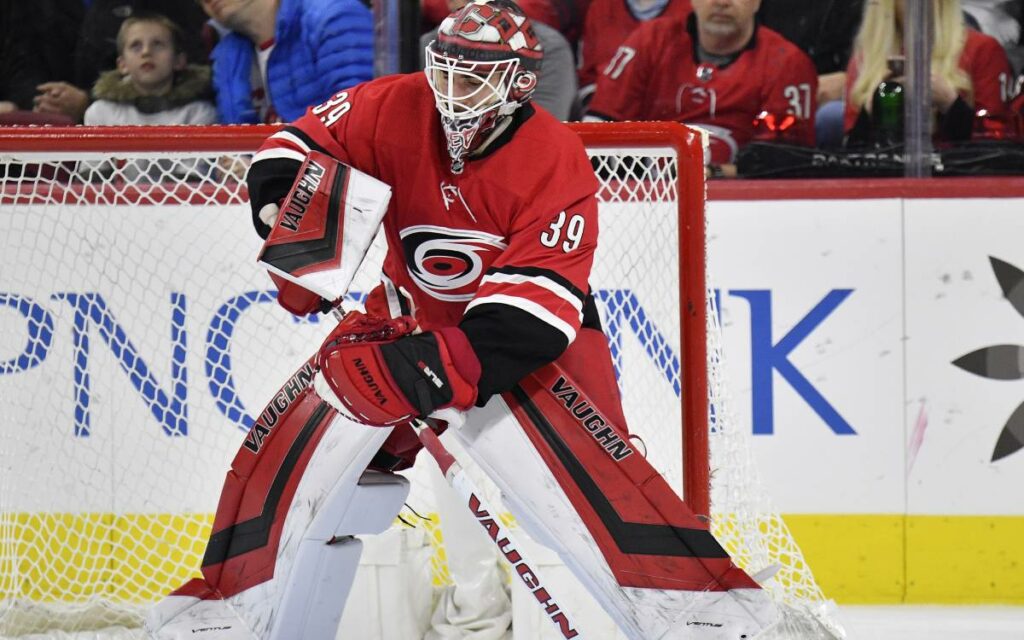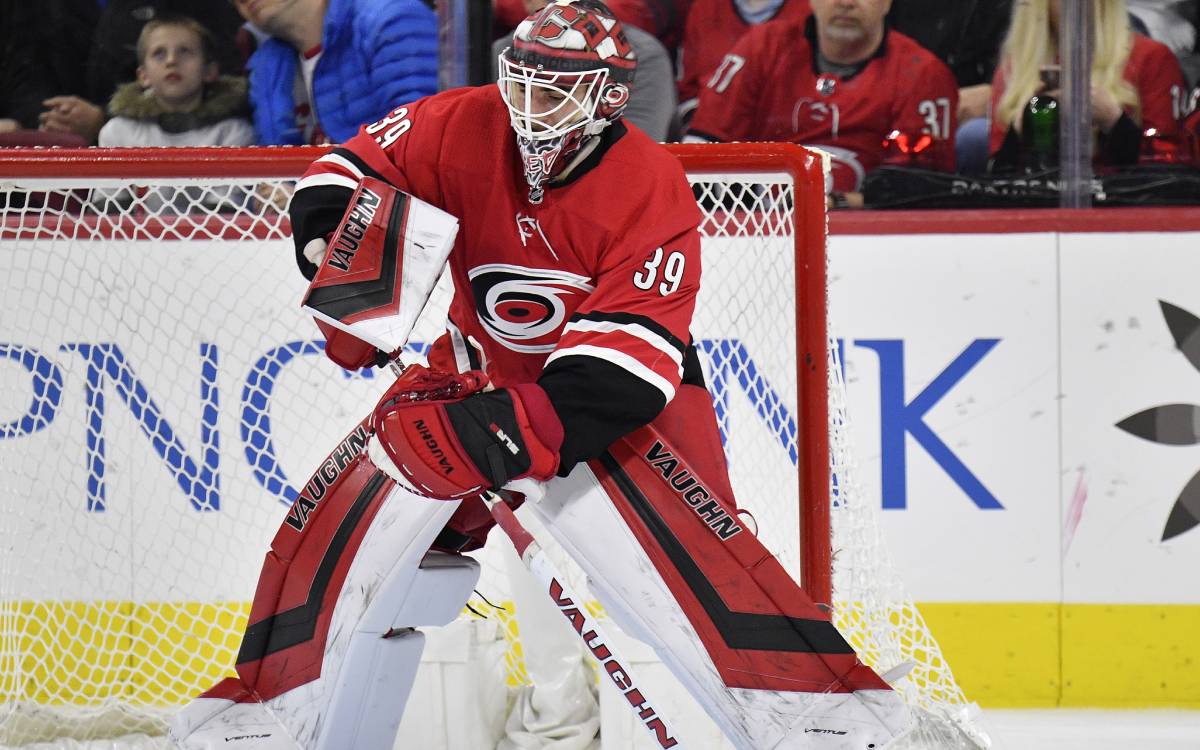 Carolina Hurricanes goalie Alex Nedeljkovic in action in a February 2020 game against the Dallas Stars. Former Niagara IceDogs netminder is near the top of every NHL goaltending category. Photo credit: Getty Images / Grant Halverson
It's astonishing to think Alex Nedeljkovic cleared NHL waivers just a few months ago.
The Carolina Hurricanes netminder, and former Niagara IceDog, could have been picked up by any other club, now he's near the top in every NHL goaltending category.
Entering play this week, the 25-year-old Parma, Ohio native sports a sparking 1.92 goals against average, a stellar .930 save percentage and three shutouts to go along with 10 wins in 16 starts this season.
Bringing his game to the next level and posting numbers like this: is it a fundamentals or technique thing, or confidence that goes along with the mental aspect of being a young National Hockey League goaltender?
"It's probably a little bit of everything, " explained Nedeljkovic on the Niagara Sports Report on Newstalk 610 CKTB.
"I would say the mental part of the game is very big, and you have to be able to stay sharp mentally especially through these stretches of games that we have. We're playing every other day for the rest of the year."
"It can get tiring mentally to keep your mind sharp."
Goaltenders, especially at the professional level, usually use focus drills or meditation to enhance their concentration levels, Nedeljkovic is no different.
"I take about 15 to 20 minutes for myself everyday," Nedeljkovic said. "On game day I've learned sometimes you can over do it, so for me I do about 15 minutes of breath work and visualize things."
The Hurricanes are in a very unique situation right now in which they rotate three goaltenders in Nedeljkovic, Petr Mrazek and veteran James Reimer.
A thumb injury to Carolina's starter Mrazek at the beginning the season no doubt gave Nedeljkovic and Reimer more playing time.
Some thought the Hurricanes may deal one of their netminders before last week's NHL trade deadline. That obviously didn't happen, and Nedeljkovic has never been a part of a three-goalie rotation.
"It's definitely different. I think there's a reason why you don't see it very often," said Nedeljkovic.
"It's tough to get into rhythm, but we're in a situation where there's three guys capable of playing every night, and that's something the coaching staff has to figure out."
"The three of us, it's not really affecting any kind of relationship. We're supportive of each other. I think the guys (rest of team) in front of us feel the same way. It doesn't matter who's in net – they feel we have a good chance to win regardless."
Nedeljkovic admits as his game total and playing time increase he has taken on more of a vocal, leadership role within the club.
"As the years have gone on, and getting a little more comfortable with everybody, I've kind of opened up a little bit more in practice, but come game-time I kind of have this quiet confidence about myself."
"It kind of goes back to the mental side of it. Not trying to do too much, not getting too amped up, and just doing my thing."
And that 'thing' is certainly paying dividends for the goaltender that Niagara IceDogs fans and the organization created a playoff slogan for during the teams 2016 Eastern Conference Championship run.
'Make Them See Red' quickly turned into 'Make Them See Ned' as the netminder's splendid play left IceDogs nation in awe.
The man they call Ned fondly remembers his days in Niagara as an IceDog.
"I absolutely miss it in Niagara. It was a lot of fun to play in. It was a great place to play."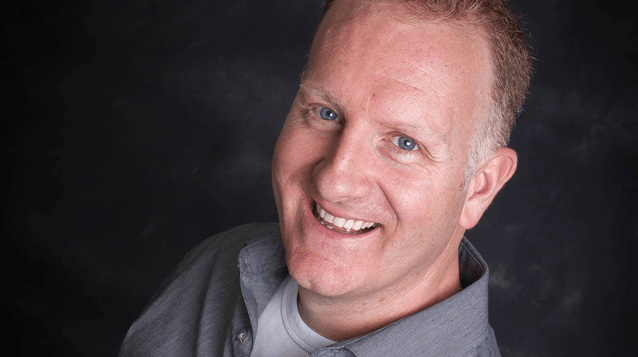 Rod Mawhood is a lifelong Niagara native who has had the pleasure of working in all three mediums – Radio, Print and TV – for over 20 years. His first announcing gig was with the then St. Catharines Stompers. Since then he's worked in radio and TV in Toronto, and currently is the announcer for the Niagara IceDogs and Niagara River Lions.
Rod also covers the Buffalo Bills for FOX Sports and the Buffalo Sabres for NBC Sports.