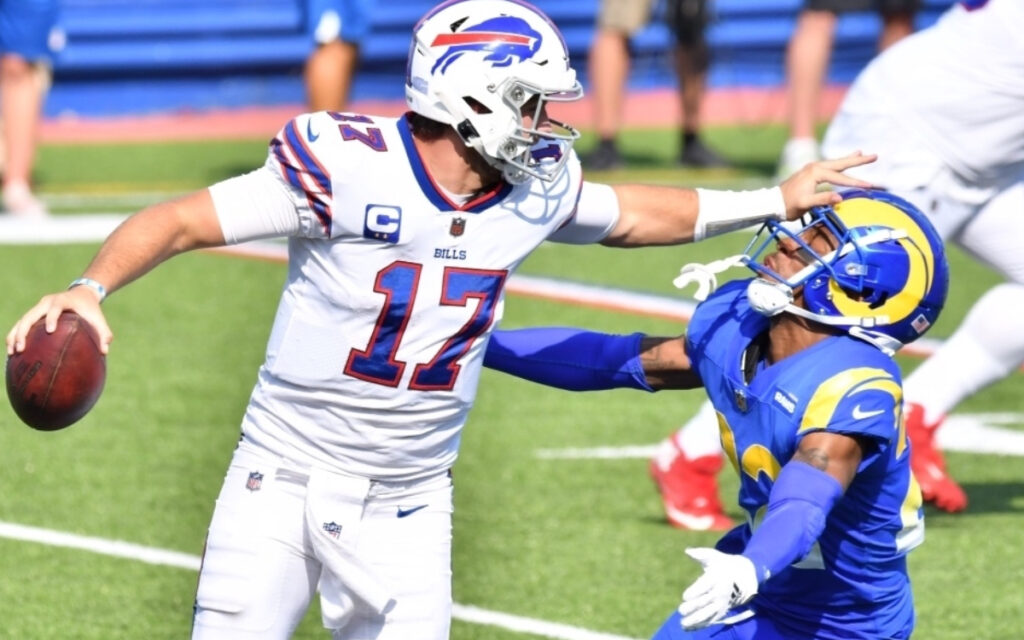 Led by superstar quarterback Josh Allen (no. 17), the Bills are widely considered to be Super Bowl favourites this year. The team kick offs its 2022-23 campaign against the defending champions in LA this Thursday evening. Photo credit: USA TODAY Sports/Mark Konezny
Even during their four straight appearances in the Super Bowl in the early 1990s the Buffalo Bills weren't picked by as many so-called experts and pundits to succeed as they are here in 2022. 
'Buffalo Bills enter as Super Bowl favorites' is a headline you'll find on most sports or betting websites. 
After losing one of the most exciting games in NFL history, last year's AFC Divisional playoff game 42-36 in overtime to Kansas City, the Bills open the 2022-23 campaign this Thursday night in Los Angeles against the defending Super Bowl Champion Rams. 
Buffalo finished last season with an (11-6) record, good enough for top spot in the AFC East, and have added the likes of Super Bowl Champion defensive end Von Miller, and 2022 first round draft pick cornerback Kaiir Elam, who will be needed right out of the gate with the injury to Tre'Davious White. 
"Damn right they should be viewed as the favorites," Michael Robinson of the NFL Network said recently. "They got the top quarterback in the NFL, there isn't a guy better than Josh Allen when you talk about skillset, not anyone on this planet. Talking to Von Miller, he said Josh Allen was a big reason he came to Buffalo. Great players want to be around great players. You can't win in this league without a great quarterback and Bills Mafia probably has the best quarterback."
And while Allen continues to impress at quarterback, the man behind the Bills offense since Allen took over is no longer at the helm. 
Welland-born Brian Daboll moved from offensive coordinator in Buffalo to head coach of the New York Giants at the end of last season.
Long-time NFL quarterback Ken Dorsey takes over for Daboll with the Bills. 
"Josh Allen, he's got nothing to do in terms of reaching another level," added NFL Network Insider Ian Rapoport. "The offense might be a little different this year under Ken Dorsey, who I think is going to do an incredible job. Josh needs to do exactly what he's done, seriously. I don't think he has to do anything different to get this team to the next level, he's already an MVP candidate. He's a great guy and a great leader. I think he should do everything exactly the same as he has been and they'll be just fine."
To put things into perspective about how good the Allen-Daboll connection was last season, in the Bills 47-17 wild card playoff victory over the New England Patriots, Buffalo never punted, kicked a field goal or turned the ball over – the first team in league history to go an entire game with no kicks, punts, or turnovers.
It was called the NFL's first perfect offensive game.
Who knows, Thursday's NFL season opener might be a preview of Super Bowl 57, as the Rams are picked by many to once again represent the NFC in the big game come February. 
Here's a look at the Buffalo Bills 2022-23 schedule: 
Thursday September 8th at Los Angeles 8:20 pm
Monday September 19th vs. Tennessee 7:15 pm
Sunday September 25th at Miami 1:00 pm
Sunday October 2nd at Baltimore 1:00 pm
Sunday October 9th vs. Pittsburgh 1:00 pm
Sunday October 16th at Kansas City 4:25 pm 
BYE WEEK
Sunday October 30th vs. Green Bay 8:20 pm
Sunday November 6th at New York Jets 1:00 pm
Sunday November 13th vs. Minnesota 1:00 pm
Sunday November 20th vs. Cleveland 1:00 pm
Thursday November 24th at Detroit 12:30 pm
Thursday December 1st at New England 8:15 pm
Sunday December 11th vs. New York Jets 1:00 pm
Sunday December 18th vs. Miami TBA 
Saturday December 24th at Chicago 1:00 pm
Monday January 2nd at Cincinnati 8:30 pm
Sunday January 8th vs. New England TBA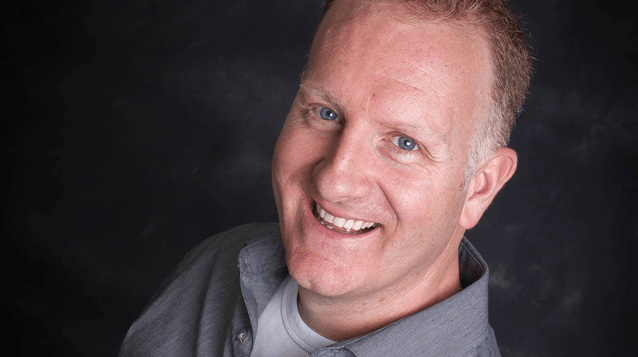 Rod Mawhood is a lifelong Niagara native who has had the pleasure of working in all three mediums – Radio, Print and TV – for over 20 years. His first announcing gig was with the then St. Catharines Stompers. Since then he's worked in radio and TV in Toronto, and currently is the announcer for the Niagara IceDogs and Niagara River Lions.
Rod also covers the Buffalo Bills for FOX Sports and the Buffalo Sabres for NBC Sports.