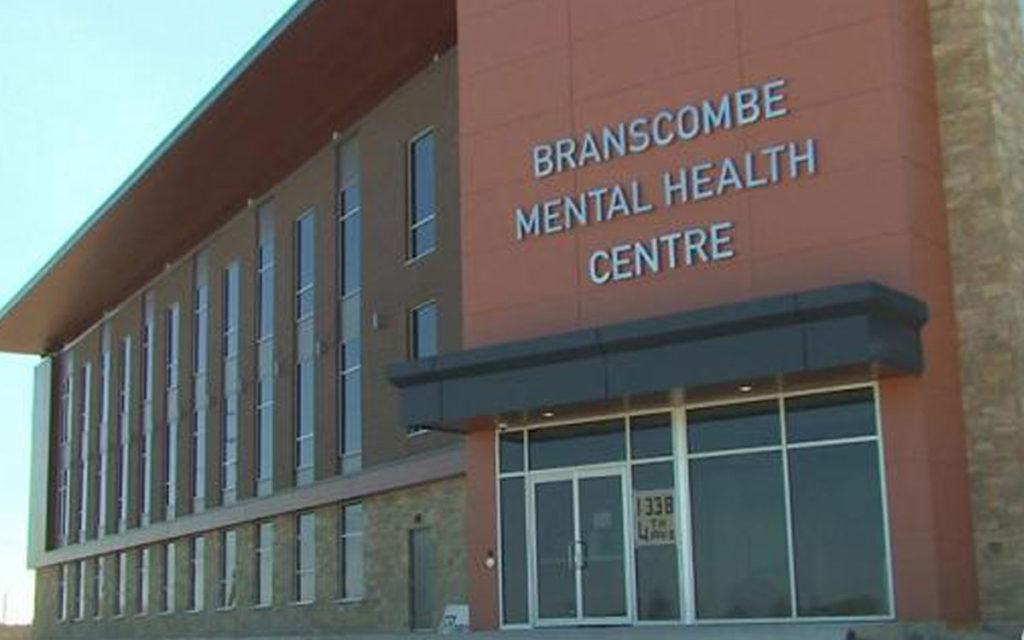 The Branscombe Mental Health Centre in St. Catharines
In previous articles The Niagara Independent looked at the extraordinary generosity of Niagara's business community when it comes to supporting local charities. Businesses of all sizes, and in particular their owners, are asked over and over to make a financial contributions to charities large and small. And they always answer the call.
For decades business leaders in Niagara have provided philanthropic support to charities in another way as well. Niagara is home to some very successful, active and generous family foundations that have for many years been key players in helping make buildings rise, programs grow and services expand.
Three of the most well known in Niagara are the Leonard B. Herzog Foundation, Fowler Family Foundation and Branscombe Foundation.
"Local families and family foundations have made significant philanthropic commitments to supporting a myriad of causes in Niagara," says Niagara Health Foundation's President and CEO, Roger Ali. "Niagara Health Foundation is grateful to Branscombe Family Foundation, Hernder Picasso Foundation, Rankin family and Walker family to name a few who have generously supported the advancement of health care in Niagara. We salute them for not only their generosity, but also their dedication to helping to build a healthier Niagara."
The late Ken Fowler was known for his philanthropic efforts and in 1987 established the Fowler Family Foundation. The organization has provided support to many local groups including Quest Community Health Care, Community Living Niagara and Pathstone Mental Health.
Fowler built a successful real estate career in St. Catharines, becoming the city's largest broker before turning his interest to development. He contributed close to $1.5 million to Brock University over the years, supporting a number of campaigns and scholarships. Fowler was one of the founding contributors to the Taro Building Capital Campaign, donating $1 million through Taro Properties Ltd. in 1989.
The Leonard B. Herzog Foundation has raised millions of dollars for local hospitals over the years. Named after local businessman, the late Len Herzog, the Foundation's first Board Chair in 1987 was Henry Burgoyne the former President and Publisher of the St. Catharines Standard. Burgoyne passed away in 2011. The dialysis unit at the former Hotel Dieu Hospital was named after the Herzog Foundation as is the therapy pool at the Hotel Dieu Shaver healthcare facility to name just a few of the Foundation's contributions to local healthcare.
In 1977 Frank Branscombe established the Branscombe Family Foundation. The family foundation's current objectives are to assist with education, health care and social well-being across Niagara. The new Pathstone Mental Health building in St. Catharines is called the Branscombe Mental Health Centre after the foundation provided a significant gift to Pathstone's capital campaign that resulted in a brand new building to better serve children in Niagara with mental health issues. And it's not just the bricks and mortar. "The Branscombe Family Foundation continues to support Pathstone and there are programs and services we couldn't offer without their support," said Kim Rossi, Director of Philanthropy and Public Relations for Pathstone.
More recently and in the tradition of the other three long-standing philanthropic families, a relatively new family foundation in Niagara is the Hernder Picasso's Foundation. The desperate need for additional funding for the new Regional Walker Family Cancer Centre provided the impetus to launch the Hernder Picasso's Foundation in 2007.
It is a testament to these remarkable families who have not only supported Niagara through their business leadership but have had the heart and foresight to establish their own foundations so that their support of their community will last for generations.