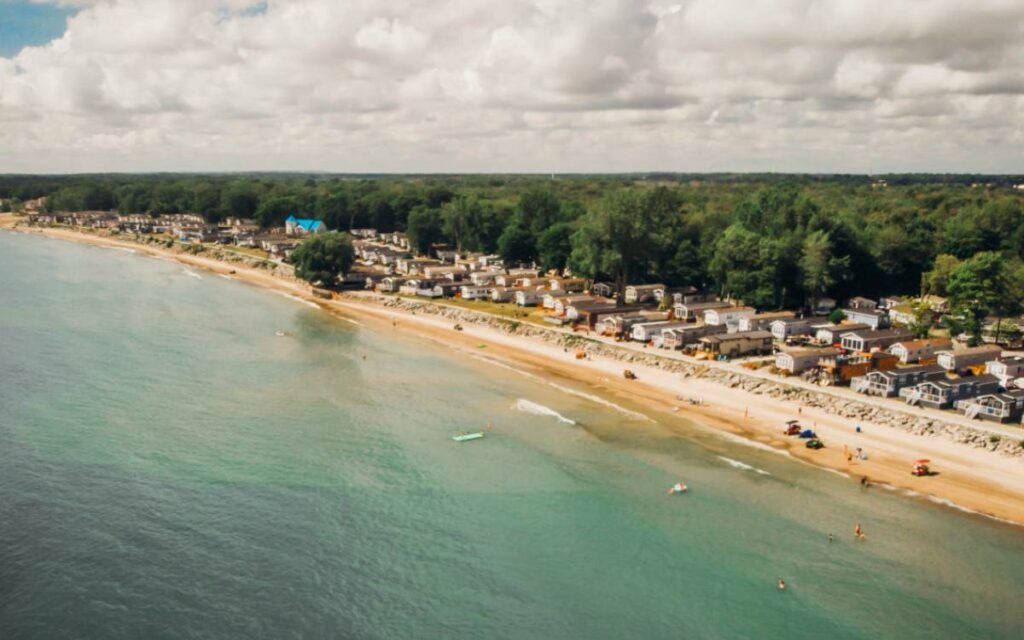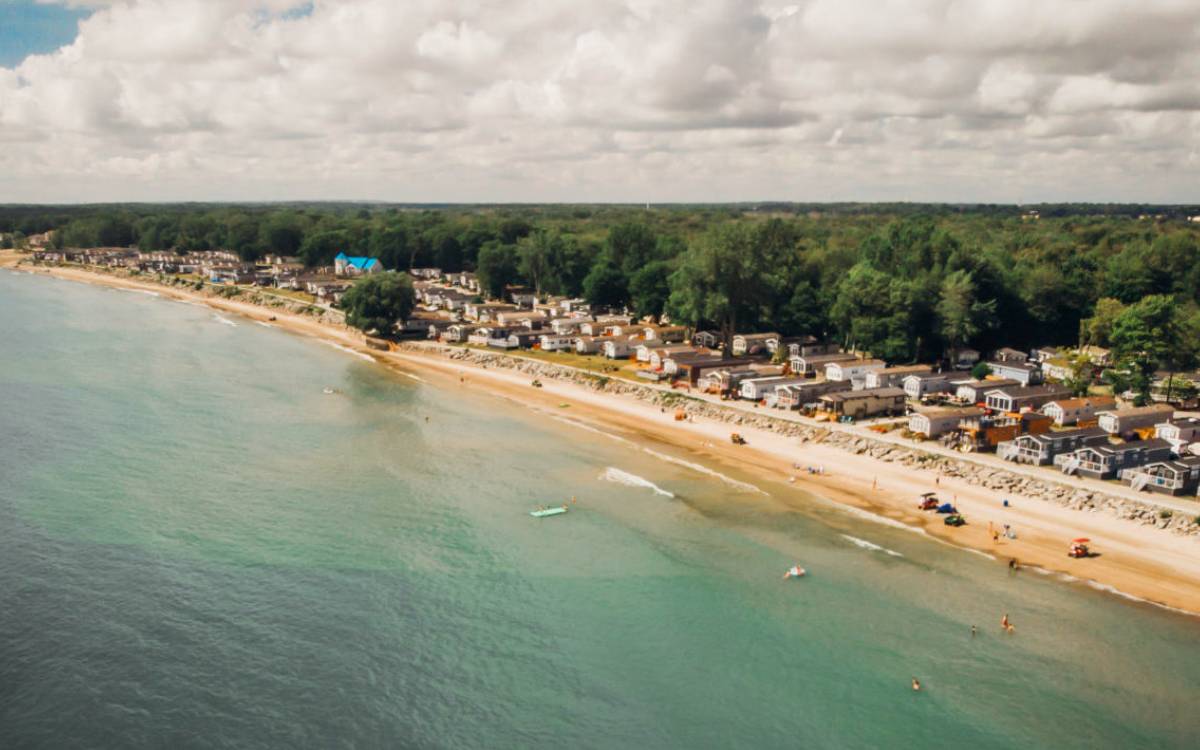 Elco Beach, part of Sherkston Shores Beach Resort and Campground. Located at the border between Port Colborne and Fort Erie, Sherkston, like Crystal Beach and many other areas on Niagara's south shore along Lake Erie, is a popular destination for vacationing Americans throughout the warmer months. Photo credit: Toronto Life
Canadian border crossings reopened to fully vaccinated Americans on August 9, and it wasn't long before a parade of vehicles with New York State plates were visible on the Rainbow, Peace, and Queenston-Lewiston bridges: a welcome sight for businesses along Niagara's south shore. 
The Canada-U.S. land transit points have been closed since March of 2020, causing significant economic hardship for border community service providers that rely heavily on tourism, and have been hammered by pandemic restrictions.
Statistics Canada has noted that Fort Erie has the highest percentage of foreign-owned homes in the entire province, at just under nine per cent, with the vast majority being American cottagers in the Crystal Beach/Ridgeway area. Port Colborne and Wainfleet are not far behind. 
Wayne Redekop, mayor of Fort Erie, has estimated that 10,000 seasonal residents from the US descend on his border city of 32,000 in a normal summer. "Businesses are noticing it…we're starting to see Americans more visible locally, mostly wanting to reunite with family on this side, I think," he said.
Councillor Don Lubberts of Fort Erie has also noticed the influx. 
"I've been seeing a lot more U.S. tags [vehicle plates] floating around town," he said. "Restaurant owners were telling me that until they opened the borders, they were relying on the short-term rental people. We're likely to get a lot of American property owners coming over for extended stays now, but it's more complicated for the day-trippers. They've got to get tested, and if they want to come back to Canada a week later, they've got to get tested again. The test apparently costs almost $200 per person, so it would get expensive for a family."
Lubberts has heard from locals that the Fort Erie bingo parlours are seeing plenty of Americans coming across to play, having arranged hotel or bed and breakfast accommodation for a few days.
Port Colborne mayor Bill Steele has had conversations with business owners who have seen plenty of New York plates on vehicles parked at local stores and restaurants. "We're glad to see our friends from the U.S. coming back, and I think our businesses are going to bode well by it," he said. Lingering in the background is a worry by business owners that spread of COVID's Delta variant my lead to yet another lockdown.
Although Americans can now skip the 14-day quarantine previously imposed, all fully vaccinated travellers entering Canada by land route must provide proof of a negative COVID-19 molecular test — like a polymerase chain reaction (PCR) test — within 72 hours of arrival. A PCR test is performed to detect genetic material from a specific organism, such as a virus.
Canada and the U.S. share one of the world's longest and busiest land borders, and Canadian officials warn they won't sacrifice safety for shorter border waits. American travellers are also expected to complete a detailed application on the ArriveCAN app prior to crossing, a web-based platform that is optimized to meet all Government of Canada accessibility requirements, including the use of text-to-voice technology.  
The reopening comes after border services officers across Canada were on a work-to-rule posture for 36 hours, until negotiators for the Public Service Alliance of Canada and the Customs and Immigration Unit (CIU) reached an agreement. Canada is expected to open its borders to fully vaccinated travellers from the rest of the world on Sept. 7.
Niagara is, of course, not the only part of Ontario that regularly sees strong levels of American tourism and land ownership. The Kawarthas, Muskoka, Thousand Islands, and Georgian Bay areas, the so-called "cottage country" of Ontario, have been popular with Americans for generations.
Parts of Northern Ontario, Manitoulin Island, Thunder Bay, and Lake of the Woods are sought out by American sportsmen, lured by the hunting and fishing opportunities, and the low Canadian dollar.
The Biden government in the U.S. has said it will extend its closure to all Canadians making nonessential trips until at least August 21, a ruling which also applies to the Mexican border. A phased reopening is likely, with a requirement that foreign visitors be fully vaccinated against COVID-19.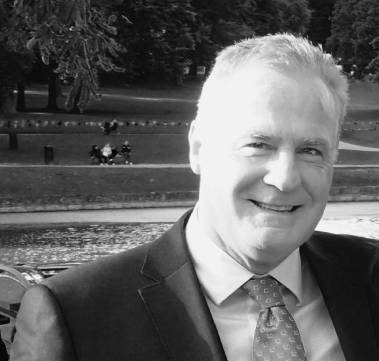 Don Rickers' career in education spanned over three decades, and included stints as a teacher, student recruiter, coach, boarding school housemaster, enrollment management director, and headmaster. He has travelled extensively and visited hundreds of schools around the globe, and served for almost ten years on the governing committee of the Association of Boarding Schools based in Washington, DC. Now a member of the Canadian Association of Journalists, his freelance articles have been featured in newspapers, blogs, and educational journals. A former national team lacrosse player, he holds a masters degree from Brock University, and is a member of the board of directors of the South Niagara Rowing Club. He resides in Fonthill.