The latest report from Ontario's Financial Accountability Office laid out a number of disturbing findings about the province's health care situation, including a shortage of 33,000 nurses and PSWs by 2028. Photo credit: Pexels/Rodnae Productions
Ontario's Financial Accountability Office (FAO) has historically provided solid research and analysis on a range of issues pertaining to the financial affairs of the province. The Office's most recent report on health care spending in the province may, however, raise more questions than answers. To some extent it appears to play into the hands of Opposition parties, public sector unions and others who believe the only solution to our health care woes is to spend gobs more money on our current public system. But the report does a valuable service in quantifying the many problems in our vital health care system, and the immense challenges to overcome these problems in the next few years. 
The FAO report laid out a number of disturbing findings about Ontario's health care situation. Overall, the FAO found that the province would spend just over $21 billion less than was needed for hospitals, home care and long-term care by the 2027-28 fiscal year under current plans. By way of context, the Ford government has already increased health care spending by just under $17 billion by the end of 2022 as compared to the last year of the Liberal Wynne government in 2018 – a 30 per cent increase in a 5-year period, which was well above inflation. And some of this significant spending hike was a result of the pandemic, which hopefully will not recur anytime soon. 
The most acute shortages identified by the FAO were in terms of infrastructure (hospital beds, surgical facilities, long term care beds etc.) and in human resources such as nurses, personal care workers, home care workers, doctors, and other personnel. While acknowledging the province's efforts to attract more nurses and other health care workers, the FAO concluded that the province will still be short about 33,000 additional staff by the year 2028.  
The drivers of health care demand are twofold – the aging population and growth in total population. It has been well known for decades that Canada's population was aging at a rate greater than other developed countries, so this should not come as a surprise to any government. Despite that knowledge, no government in Canada has properly prepared for the costs involved with an aging population in terms of the demands on public pensions, social services or health care. 
Increasing costs because of aging baby boomers cannot be avoided, but more demand for health care as a result of a growing total population is taking place primarily because of immigration. The fact that the Trudeau government has decided to increase immigration rates to all-time record levels for the foreseeable future is, however, a policy choice that should be rethought in light of the pressure it is imposing on health care and other public services. 
It is also worth noting that nursing and other personnel shortages are everywhere, not limited to Ontario. That is cold comfort to a system in crisis, but it certainly does add complexity to the notion that merely throwing more money at the problem is what is needed when many provinces and countries are competing for the same employees. The fact that study after study comparing universal health care systems in various countries around the world consistently conclude that Ontario is already one of the biggest spenders per capita while achieving mediocre health care outcomes also indicates that more money is not the exclusive answer. 
In fact, it seems that the most helpful conclusion that can be reached from the FAO is exactly how badly the current system is broken and how much fundamental structural change is needed. The FAO does mention the fact that the Ford government plans to introduce more private provision of certain health care services within the public system, but does not include that in their projections which are based on the current public structure. A ramping up of private clinics and private investment to alleviate surgical backlogs and other problems in the public system, while all procedures continue to be funded publicly, could significantly change the FAO projections. 
The FAO report does a good job in laying out the magnitude of the challenges Ontario faces and some possible solutions. Its timing is interesting as well, as the next Ontario budget is expected on March 23 and will undoubtedly have new health care spending projections that will have to be factored into any future FAO research. But the government critics that pounce on this FAO report as a justification for major increases in health care spending within the current public system should be careful what they wish for, as major structural change toward a hybrid public/private system is likely to be the ultimate solution as it has been for so many countries that outperform Canada in both quality and cost.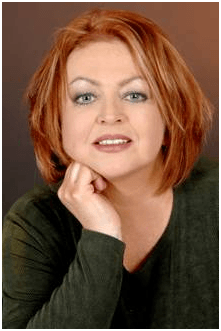 Catherine Swift is President of the Coalition of Concerned Manufacturers & Businesses of Canada (CCMBC). She was previously President of Working Canadians from 2015-2021 & President & CEO of the Canadian Federation of Independent Business (CFIB) from 1995-2014. She was Chief Economist of the CFIB from 1987-1995, Senior Economist with TD Bank from 1983-1987 & held several positions with the federal government from 1976-1983.
She has published numerous articles in journals, magazines & other media on issues such as free trade, finance, entrepreneurship & women business owners. Ms. Swift is a past President of the Empire Club of Canada, a former Director of the CD Howe Institute, the Canadian Youth Business Foundation, SOS Children's Villages, past President of the International Small Business Congress and current Director of the Fraser Institute. She was cited in 2003 & 2012 as one of the most powerful women in Canada by the Women's Executive Network & is a recipient of the Queen's Silver & Gold Jubilee medals.
She has an Honours BA and MA in Economics.