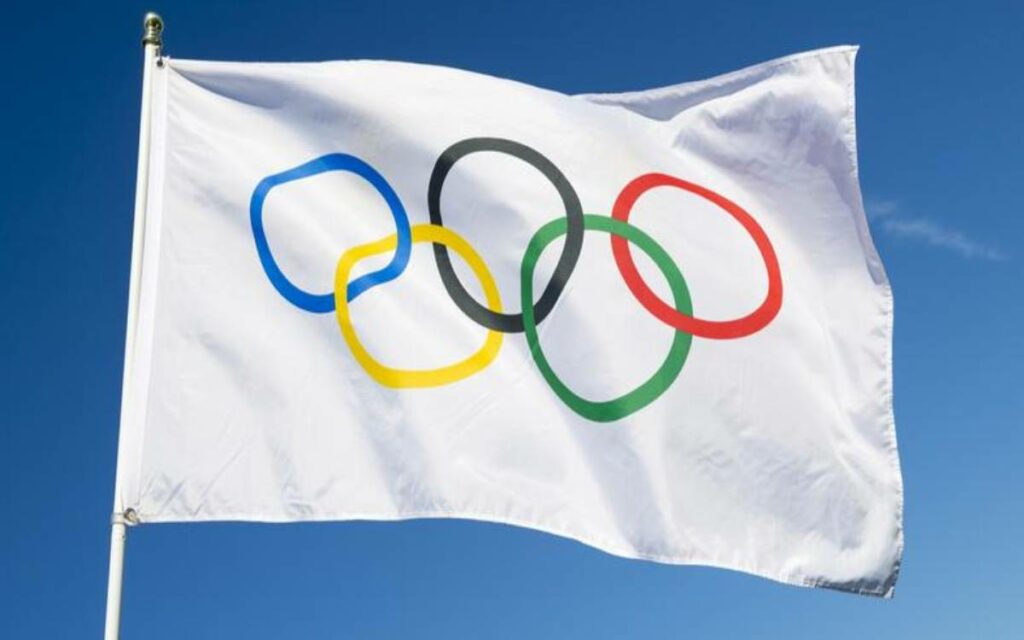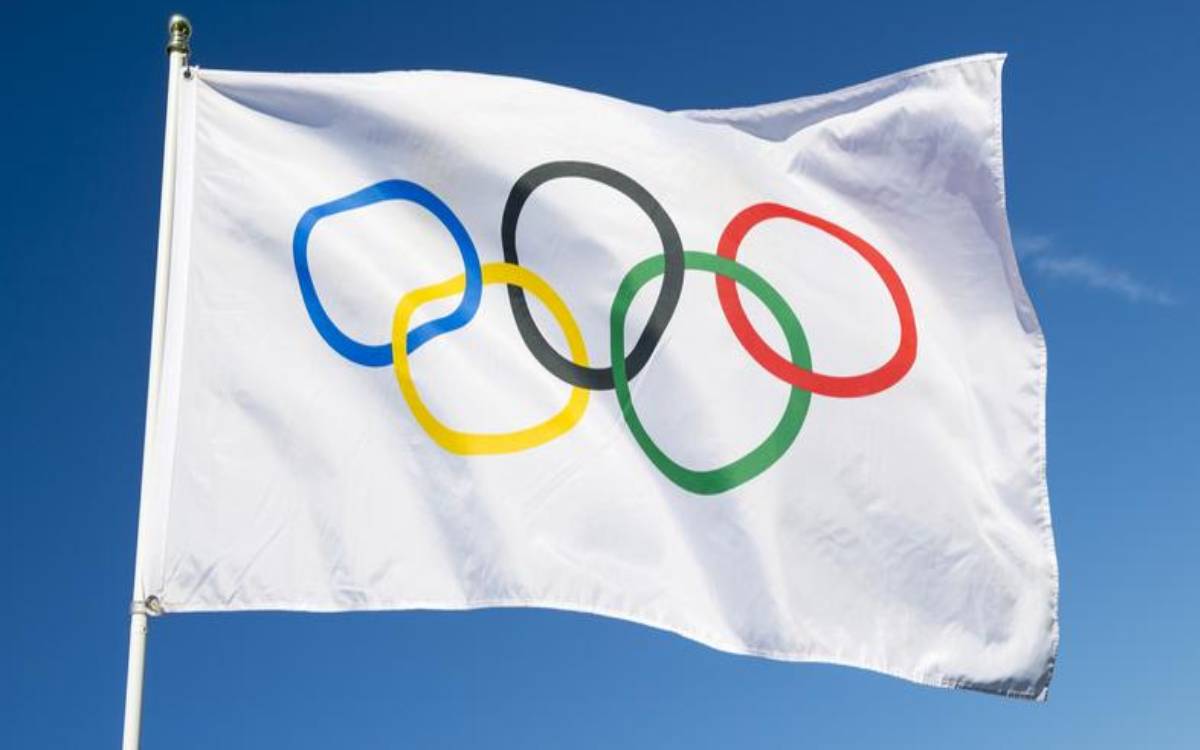 Some Canadian politicians and social activists are calling it the "Genocide Games."
The reference is to the impending Beijing Winter Olympics, and China's alleged human rights abuses, including systematic rape and torture, against millions of Muslim Uyghurs, Tibetans, and other minorities within its borders. Throw in the suppression of democracy in Hong Kong through an oppressive program of mass surveillance, detention, and indoctrination, and the arbitrary confinement of two Canadian businessmen in China on trumped-up national security charges, and it's easy to see why diplomatic relations between Ottawa and Beijing are at a record low ebb.
A month ago, Conservative Leader Erin O'Toole pressed Prime Minister Justin Trudeau to actively seek to relocate the 2022 Olympic Games, advocating that Canada should not be sending athletes to China in the middle of a genocide. Trudeau was in a quandary, saying that that the word genocide was "extremely loaded," and indicated that a prudent review of the evidence was required before his government could stake out a position.
A nonbinding referendum in the House of Commons followed, and by a vote of 266-0, Parliament supported a Conservative motion that China's actions in its western Xinjiang region meet the United Nations definition of genocide, and called for the International Olympic Committee (IOC) to move the Olympics from Beijing. The motion was supported by all opposition parties and a handful of Liberals, but Prime Minister Justin Trudeau and most members of his cabinet were conspicuously absent for the vote. Foreign Affairs Minister Marc Garneau was the sole cabinet minister present, who abstained "on behalf of the Government of Canada."
Although Niagara Liberal MPs Chris Bittle and Vance Badawey did not respond to repeated requests for comment, Conservative MPs Dean Allison and Tony Baldinelli did offer statements.
Allison admits to being a huge fan of the Olympics, and appreciates that a boycott would be agonizing for Canadian athletes. "But at the end of the day, we're in unprecedented times in terms of Chinese influence and human rights abuses," he said. "What about alternatives?  If there is international support for a boycott, we should be working aggressively with other like-minded countries to provide an option for the athletes." Allison was disappointed that Trudeau and his cabinet dodged the vote. "The prime minister punted the issue, saying that it's up to the Canadian Olympic Committee (COC) to decide. So much for decisive government in times of crisis."
Baldinelli was supportive of O'Toole's call to action, saying "I completely agree with our leader, and I support his position on this matter. The Olympic Games and the athletes who compete in them will continue to inspire the next generation. But not in China, not in the shadow of a genocide."
The Chinese, true to form, are pushing back hard, denying all allegations and violations, and postulating that their political crackdowns and sprawling network of detention camps (in their jargon, "vocational education and training centres") are necessary to prevent religious extremism and terrorism. Their emissaries chide the international community for politicizing sports, insisting that attempts to undermine their hosting of the Games are contrary to the Olympic spirit. Diplomats from China repeatedly remind the world to stay out of their domestic affairs.
Beijing is the only city ever to host both the Summer and Winter Olympics, a point of pride for the Chinese Communist Party in its drive for economic growth, military expansion, and global domination.
Give Xi Jinping, president of the People's Republic of China, some credit: he and his minions are working hard to polish up their tarnished global image. In a flurry of professed altruism, China has pledged almost half a billion doses of its COVID vaccines to dozens of countries and international organizations, many in impoverished parts of Africa. The first cases of the coronavirus were detected in Wuhan, China late in 2019.
David Mulroney, one of Canada's former ambassadors to China, commented in the National Post that "It's not at all surprising that China is seizing the initiative to conduct vaccine diplomacy. China makes use of carrots as well as sticks in its global influence campaign." Mulroney asserted that China will pour resources into mass-producing vaccines because they see the opportunity to win friends and new clients on the world stage.
National Olympic committees are meant to be independent bodies, which receive federal funding but are immune from political interference. That's the theory, at least. In practise, governments routinely influence Olympic decision making, be it subtly, or coercively.
Canada's Olympic Committee CEO, David Shoemaker, told CTV News that a boycott of the Beijing Games would be the wrong approach to addressing human rights issues in China, emphasizing that "sport has a unique power to bring the world together, to create dialogue, and build understanding through important people-to-people connections."
Similarly, Canadian Dick Pound, the longest serving member of the IOC, told the BBC "why would we sacrifice our athletes and their dreams in a gesture that we know will have no impact whatsoever? Our perspective on all of this is that no matter how complex and how conflicting views may exist among countries, we're trying to steer a middle course here using sport as a means of communication even in the worst of times."
Olympic athletes have served as propaganda pawns in the past, with perhaps the most memorable being Hitler's display of Aryan might at the 1936 Berlin Games, a precursor to World War Two.  The two most significant snubs in recent years — the 1980 American-led Moscow boycott (a response to the Russian-led invasion of Afghanistan) and the Soviet-bloc spurning of the 1984 Los Angeles Games (a retaliatory response to the 1980 boycott) — achieved nothing of any lasting significance. In fact, a boycott might actually suit the Chinese just fine, in their zeal to become a winter sports power. Should Canada and other democratic countries that perform at a high level in winter sports beg off in Beijing, it is likely that Chinese athletes would reach the medal podium with greater frequency.
With the Winter Olympics less than a year away, don't bet the farm that the IOC will shift the Games away from Beijing, and finding a last-minute venue for boycotters to stage an alternate games would be equally daunting logistically.
So it appears that Beijing in 2022 will take place. But that doesn't mean a major reset can't occur thereafter.
What about permanent home sites for both the Summer and Winter Games?
The father of the modern Olympics, Baron Pierre de Coubertin, felt that international peace could be promoted by rotating the competition between European and American cities. True to his model, to this day, cities around the world bid to host the Games every four years. Promoters promise a veritable tsunami of economic benefits, and seduce taxpayers with billions of dollars worth of new infrastructure, tourism revenue, and global recognition. But this model has been proven time and again to be a mythology. The reality, as the news journal The Economist has stated, is that prudent city governments should avoid hosting the Games at all costs.
An Oxford University study found that from 1968-2010, the inflation-adjusted cost of hosting the Games was $3.6 billion. Expenditure overruns are factored into construction contracts, and are the responsibility of host cities. The 1976 Summer Olympics in Montreal continue to be a shining example of the fiscal risks of hosting the Games. The projected cost of $124 million was $2.6 billion short of the actual bill, due primarily to construction delays and cost overruns related to the new stadium. It took Montreal taxpayers nearly three decades to pay off the debt.
As far as tourism goes, the Olympics do attract sports fans, but they also scare off a lot of other tourists who want to avoid the traffic congestion and price gouging. According to The Economist, many Summer Games host cities actually see a reduction in tourism dollars.
Consider a return of the Summer Olympics to where the Games originated more than 3,000 years ago: Greece. Athens could be the central focus, and would appreciate the much-needed shot in the arm to the nation's struggling economy. Alternatives could be Rome, Paris, or London, which have significant applicable infrastructure already in place.
For the Winter Games, perhaps Innsbruck, Austria would be appropriate, or maybe Grenoble, France or St. Moritz, Switzerland. All three have hosted in the past.
Permanent homes for both the Summer and Winter Games would stabilize expenditures, since the IOC would know its fixed operational costs, and would not need to build from scratch every four years. The IOC earns almost half of its revenue through broadcast rights, and close to the same percentage through sponsorships. In its 2008 – 2012 cycle, the IOC brought in an estimated $8 billion in revenue. Television and advertising revenue, along with contributions from participating nations, could be split between the two permanent sites, which would be managed by the IOC. Shifting the funding and management burden to the IOC would make the organization more accountable to its member nations.
Permanent locations would mean better control over security, and stronger oversight when it comes to doping detection and drug testing. Facility upgrades could be built using environmentally sustainable resources, and would establish the Olympic sites as world leaders in this pursuit.
Nations like Jamaica and Romania, which could never afford to be host countries, could potentially manage financially to showcase their culture and national pride under a program spotlighting global heritage at each Olympics.
Don't forget that with every change of venue, millions of staff-hours of know-how are lost, as human capital, hard-earned through hosting the Games, is squandered. The current setup requires armies of volunteers to be trained every four years, as new teams of contractors, accountants, and managers are expected to flawlessly execute complex logistical plans.
Another option for the future of the Olympic Games, given the current state of telecommunications, could be to simultaneously broadcast an array of events from around the globe, 24 hours a day. Alpine skiing from Salt Lake City, Utah in the morning, luge from Lillehammer, Norway in the afternoon, ice hockey from Montreal in the evening. Curling from Edinburgh, table tennis from Seoul, wrestling from Moscow. You get the idea. International. Inclusive.
One of these two concepts has to be a better fit for the 21st century than the current model. Even the powers that be in Beijing might agree.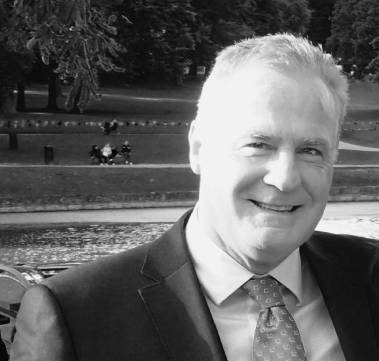 Don Rickers' career in education spanned over three decades, and included stints as a teacher, student recruiter, coach, boarding school housemaster, enrollment management director, and headmaster. He has travelled extensively and visited hundreds of schools around the globe, and served for almost ten years on the governing committee of the Association of Boarding Schools based in Washington, DC. Now a member of the Canadian Association of Journalists, his freelance articles have been featured in newspapers, blogs, and educational journals. A former national team lacrosse player, he holds a masters degree from Brock University, and is a member of the board of directors of the South Niagara Rowing Club. He resides in Fonthill.