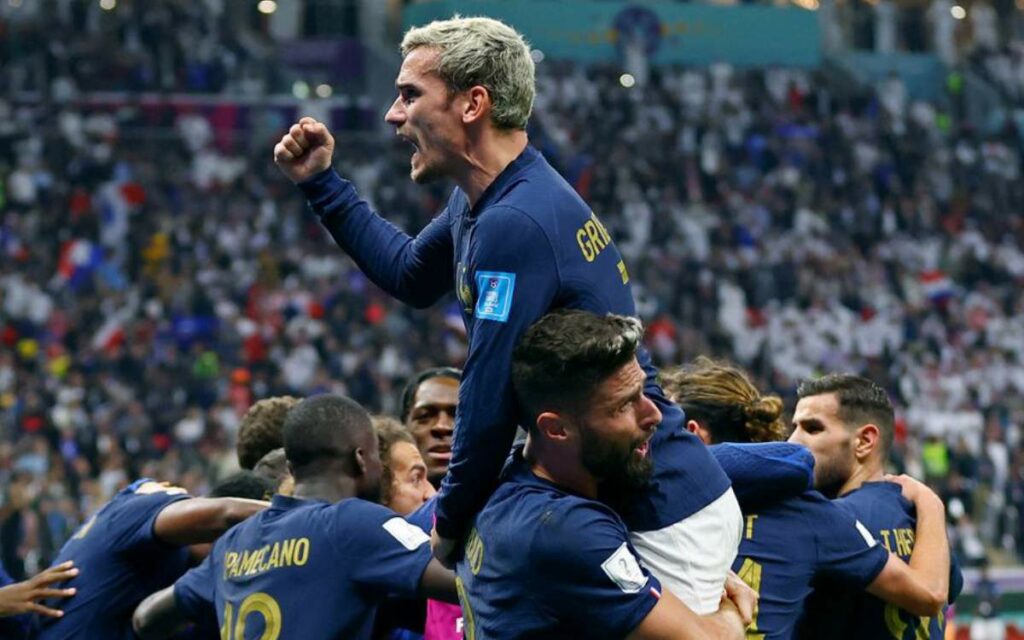 Semi-finals set at World Cup. Photo credit: Reuters/Matthew Childs
If you had Argentina, Croatia, France and Morocco as your final four at the World Cup you're likely lying. 
That's right, two of the final four teams came out of Canada's Group F. Belgium, who entered the tournament ranked second in the World, was the other Group F entrant. 
Although Argentina (third) and France (fourth) were top-five ranked teams before the 32-team tournament started, many thought Croatia was an aging team that peaked at the 2018 World Cup, and Morocco was certainly not on anyone's radar. 
Let's stay with Morocco for a moment. Morocco becomes the first ever African nation to qualify for the semi-finals at the World Cup. 
And not just the first African nation to reach the semi-final, but also the first Arab nation and only the second Muslim nation. 
Let's not forget this, the only – only – goal Morocco has allowed in Qatar is an own goal, and that was scored by Canada. 
Morocco enters Wednesday's semi-final against defending champion France as the 22nd ranked team in the World. That will obviously change no matter the outcome of Wednesday's semi-final or beyond.
Morocco does feature Montreal born goalkeeper Yassine Bounou, aka Bono. 
"I think when you're defending champions, and you come back into the semi-finals, with all the experience that they have and the talent, France should win the game," said local soccer aficionado, and Head of Operations for the League 1 St. Catharines Roma Wolves, Carmine Provenzano.
"I can't see Morocco being able to defend for 90-plus minutes."
The last time France played Morocco was 2007, when the pair played to a 2-2 draw in a friendly. They have never met at a World Cup.
France is likely the favorite, and should be as the defending champion. They feature arguably the best player in the world right now in Kylian Mbappe and are coming off the toughest quarterfinal matchup (at least ranking wise) when they eliminated fifth ranked England with a 2-1 victory.
Tuesday's semi-final featuring Argentina and twelfth ranked Croatia has plenty to offer too. 
Can Lionel Messi, in what is likely his final World Cup, lead the Argentinians to the finals? Or will Croatia continue to defy the odds and advance to its second straight World Cup final?
Messi has appeared in 24 games, tied for the most ever with Germany's Lothar Matthaus, and will become the sole record-holder against Croatia. He can also set the new mark for World Cup minutes played. Currently sitting on 2,104 minutes, Messi trails Italian legend Paolo Maldini by just 113 minutes. 
Croatia had only one shot on target in over 120-plus minutes against top ranked Brazil in the quarterfinals but were still able to force penalty kicks in which they prevailed (4-2). 
This is their third meeting at a World Cup, but first in the knockout stage as Argentina won the first meeting 1-0 in 1998 group stage, with Croatia prevailing 3-0 in 2018.
"Although Argentina has shown some experience through adversity, I don't believe they have enough to get them over the top against Croatia," Provenzano said.
"Croatia has a nice balance of defending, and are able to turn that into an attack fairly quickly."
"They have a good mix of experience and youth to reach the final again."

That would mean Croatia and France Sunday, and the last time there was a repeat final at the World Cup was 1990 when Argentina faced what was then West Germany.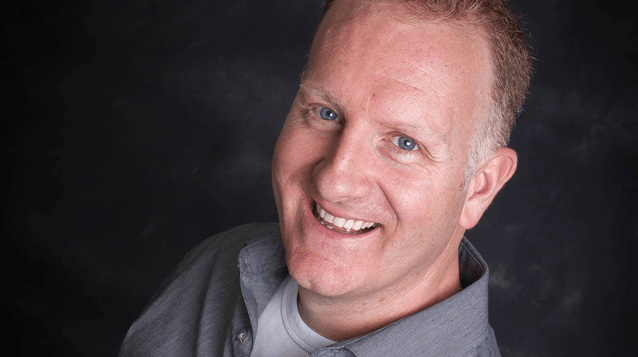 Rod Mawhood is a lifelong Niagara native who has had the pleasure of working in all three mediums – Radio, Print and TV – for over 20 years. His first announcing gig was with the then St. Catharines Stompers. Since then he's worked in radio and TV in Toronto, and currently is the announcer for the Niagara IceDogs and Niagara River Lions.
Rod also covers the Buffalo Bills for FOX Sports and the Buffalo Sabres for NBC Sports.