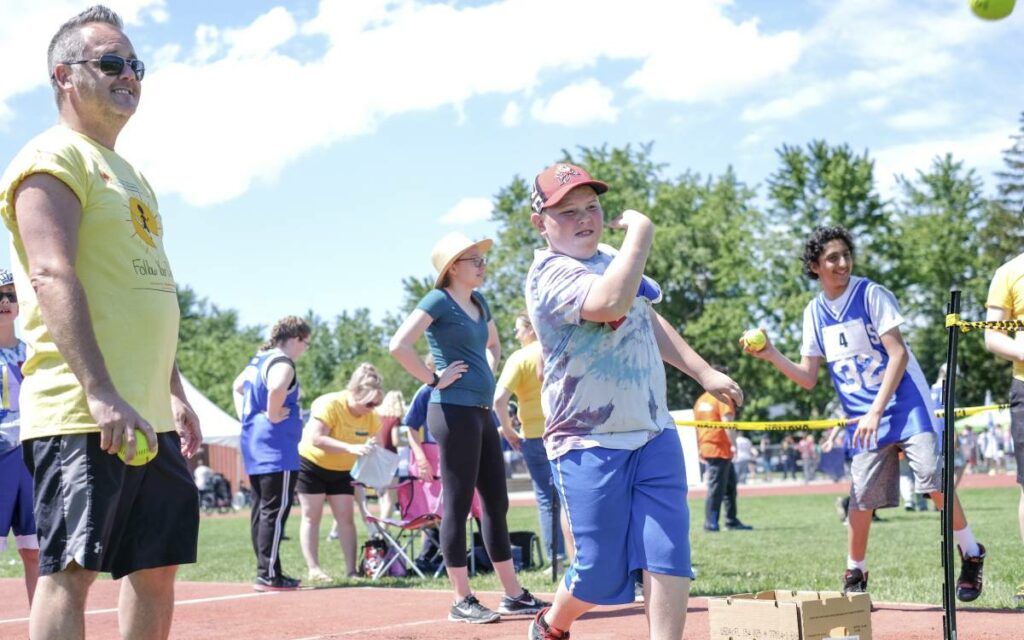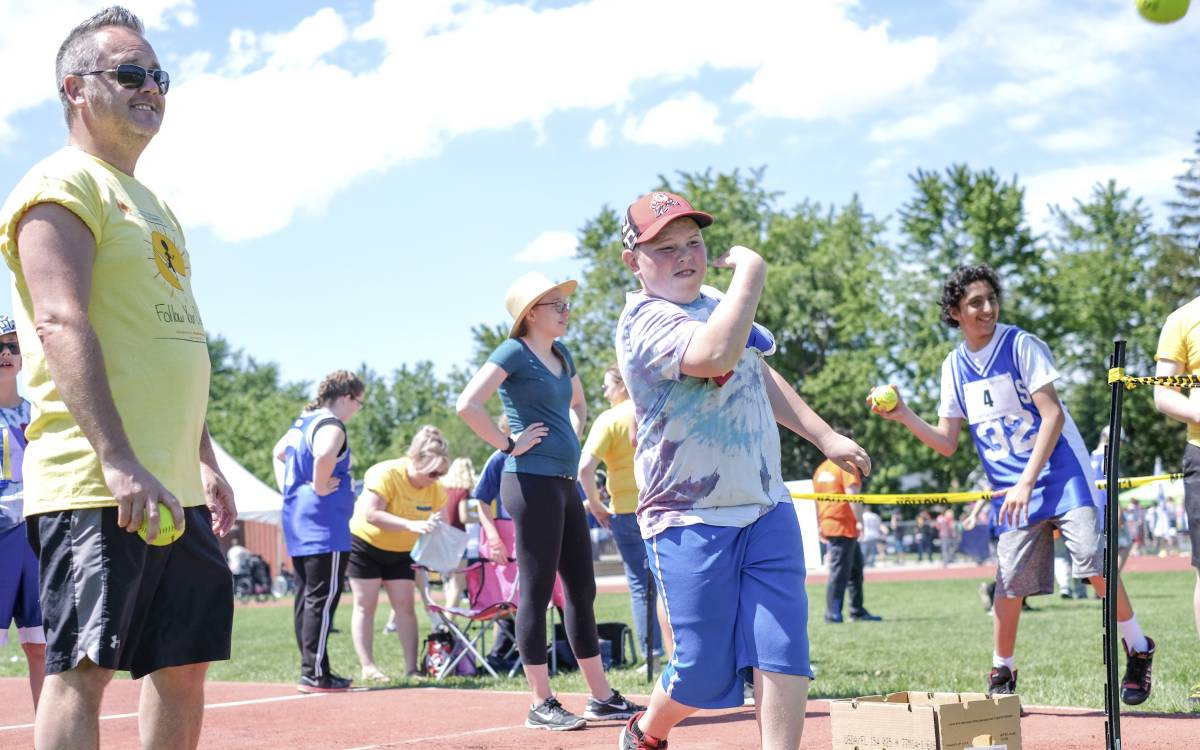 Now in its 16th year, and back in-person following two years of virtual competition, the event gives student athletes the chance to test their mettle against participants from 70 schools around the region. Photo credit: Twitter/DSBN
What started as a few schools and a couple of dozen athletes is now 70 schools and 700 students.
The 16th annual District School Board of Niagara (DSBN) Special Olympics is set to go this Thursday.
Founder and coordinator Andy Dermatas takes us through the events student athletes will be taking part in.
"On the track we have the 100-metre, the 50-metre, we have a relay, and of course my favorite is the 10-metre race," said Dermatas, who recently joined the Niagara Sports Report on Newstalk 610 CKTB.
"Just to watch some of our athletes just give it their all to cross that finish line – and to see the smiles when they complete that event is definitely a highlight for me. 
On the field we have a frisbee throw in place of discus, a javelin throw, a beanbag toss, it's just the best."
Dermatas is especially excited about the Special Olympics being back in person in 2022, after working through two years of virtual events. 
Dozens of volunteers help make the day happen, including a pair that Dermatas wanted to highlight as they enter retirement. 
"This year one of our teammates, one of our committee members, Margo Halfyard is retiring and we're super excited for Margo. She always makes sure I have i's dotted and my t's crossed. Her support is invaluable. She's just amazing," Dermatas said.
"And the other person is John Haeni, 55 years with the District School Board of Niagara. None of this would be possible without John. He's the rock, he's an amazing part of our committee."
Both Halfyard and Haeni have agreed to remain on the DSBN Special Olympics committee after retirement. 
Students from various DSBN schools design t-shirts for the day, singers and signers are involved with the national anthem, and the Niagara Regional Police are part of the Special Olympics Torch Relay. 
"We have amazing bucket drummers from Pine Grove School, Ross School was so integral in supporting and getting all the teachers packages ready," added Dermatas.
This year's Special Olympics are back at Welland Centennial Secondary School and are open to the public.
It's a day that Dermatas guarantees will stir emotions. 
"If you want to see the best part – the opening ceremony, the parade of athletes that will all happen at 10 (am) o'clock, and I promise you'll walk away with sore cheeks from smiling all day." 
One of this reporter's highlights is the Special Olympics Oath that is recited by the hundreds of athletes taking part:
"Let me win. But if I cannot win, let me be brave in the attempt."
And brave is a massive understatement as to what these student athletes bring to this event, year in and year out.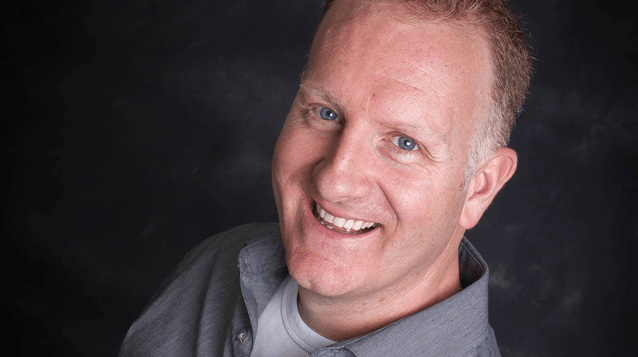 Rod Mawhood is a lifelong Niagara native who has had the pleasure of working in all three mediums – Radio, Print and TV – for over 20 years. His first announcing gig was with the then St. Catharines Stompers. Since then he's worked in radio and TV in Toronto, and currently is the announcer for the Niagara IceDogs and Niagara River Lions.
Rod also covers the Buffalo Bills for FOX Sports and the Buffalo Sabres for NBC Sports.