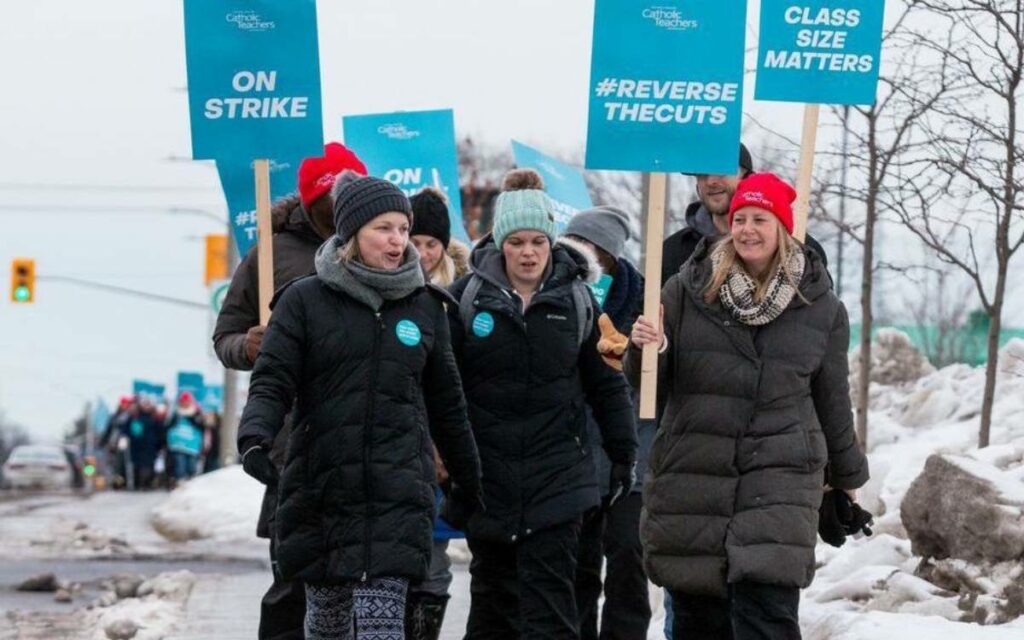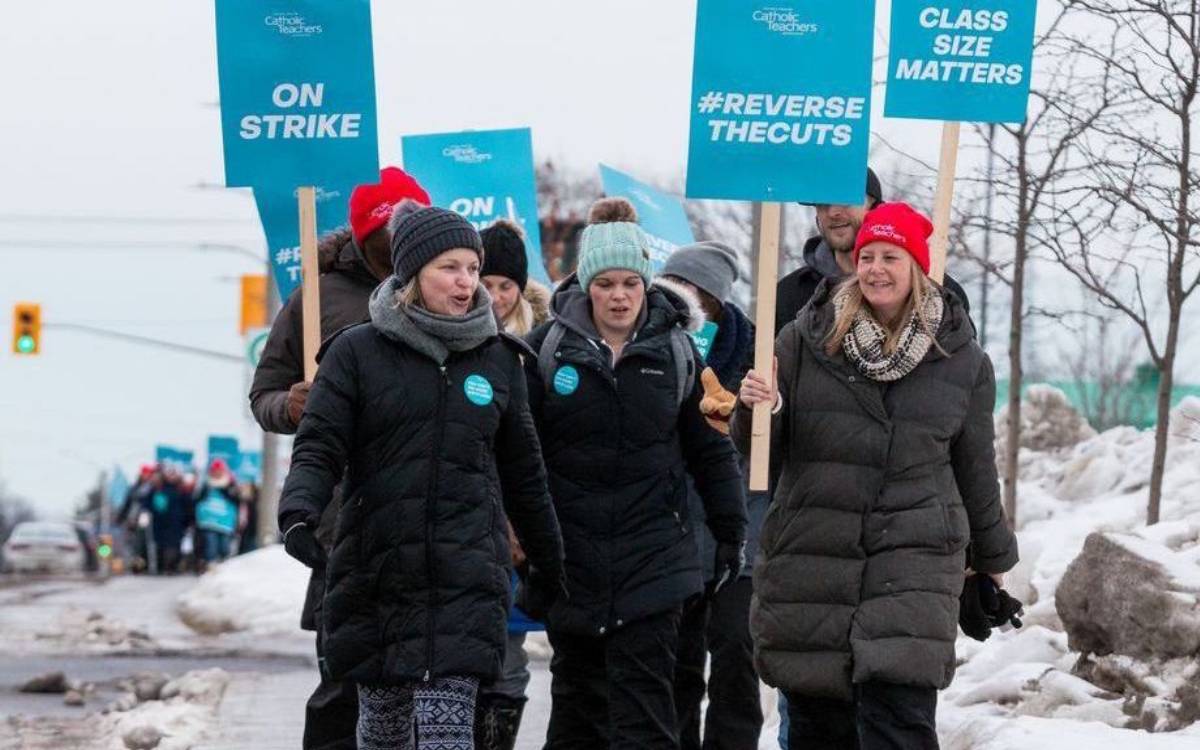 With yet more job action seemingly on the horizon, Swift suggests public education should be declared an essential service and strikes outlawed. Picture from an Ontario English Catholic Teachers Association picket line in Ottawa, Feb. 4, 2020. Photo credit: Postmedia/Errol McGihon
It is difficult to believe that the Ontario teachers' unions could get even more annoying, but here we are with the threat of yet another teachers' strike. The Toronto Elementary Catholic Teachers' Union announced this past Wednesday that they plan to conduct a strike at one or more schools next week.
According to union comments, a "full strike" is planned. It is not known at this time which schools will be targeted. Their issue is supposedly that they have been without a contract since 2019, and there are particular concerns in the ongoing negotiations with respect to a plan to improve staff attendance and the way in which classroom assignments are distributed.  
As usual, the head of the union local involved, Julie Altomare-DiNunzio, claims that the union does not want to engage in this strike activity but would rather be in the classroom, yet any school board or other demands they don't like means that, in the union's view, a strike is the only possible solution. Considering that teachers haven't even been back in the classroom for two weeks after an extended Christmas break, it is pretty difficult to buy into the union's choice of timing for this disruption.  
Throughout the pandemic, teachers have been one of the truly privileged groups in our society. They have never missed a paycheque and often were being fully paid for doing no work at all for weeks at a time, while the private sector taxpayers footing the bill were enduring financial crises.  
Even under normal circumstances, teachers earn a very generous salary for working nine months of the year, have terrific benefits and gold-plated pensions, and are able to retire with a full pension as early as age 55. Currently in Ontario, the average teacher works for 28 years yet collects a pension for 33. You'd think with this sweetheart deal, teachers would be quite satisfied with their situation, yet their unions continue to disrupt the lives of families and the wallets of taxpayers with their never-ending demands.   
To end this constant and expensive situation, two things need to happen. Firstly, public education should be declared an essential service and strikes outlawed. Opponents of such a change claim that teachers' unions would demand even more in terms of compensation and benefits, yet it is difficult to believe that things could get any worse than they are now, especially considering the current dire financial straits of all governments.  
Secondly, parents should be able to direct their tax dollars to the schools of their choice, whether they be private schools, charter schools, home schooling or other options. The particular circumstances of the pandemic have led many families to experiment with different ways of educating their children, and many would prefer to continue with these arrangements post-pandemic. There is no reason they should not be able to devote their tax dollars to the alternate education methods of their choice instead of the public system.  
Despite the more than doubling of spending on the public school system in Ontario over the last 20 years, education quality has continued to decline. More money is clearly not the answer. Introducing some healthy competition into the system can only improve education outcomes. Furthermore, the experience during the pandemic was instructive, as private schools quickly adapted and rose to the challenge of providing support and online learning to their students in the early days of the pandemic, while the public system struggled to cope. Competition and accountability clearly work, and Ontario public schools stand to benefit from more of both. 
Families, students, and the voting public should be completely fed up with the ridiculous and constant disruptions from the teachers' unions and the fact that this very privileged group can never find their way to make a constructive contribution, even during a crisis such as the pandemic.   
Ontarians deserve to see this issue receive serious debate in the upcoming provincial election. That is very unlikely to happen, however, because the governing Progressive Conservatives are doing their best to avoid any kind of confrontation. The PCs would especially like to minimize conflict with public sector unions, which routinely spend more money by far than any other group on partisan election advertising, as they try to sway the vote in favour of political parties who will confer even more favours and taxpayer dollars on unions, even though the majority of citizens suffer as a result.  
So, we likely won't see this issue raised – but we should. Parents, taxpayers, and even conscientious teachers should demand it.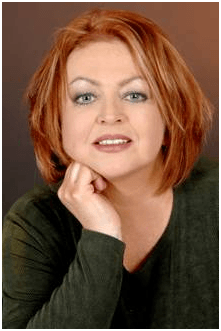 Catherine Swift is President of the Coalition of Concerned Manufacturers & Businesses of Canada (CCMBC). She was previously President of Working Canadians from 2015-2021 & President & CEO of the Canadian Federation of Independent Business (CFIB) from 1995-2014. She was Chief Economist of the CFIB from 1987-1995, Senior Economist with TD Bank from 1983-1987 & held several positions with the federal government from 1976-1983.
She has published numerous articles in journals, magazines & other media on issues such as free trade, finance, entrepreneurship & women business owners. Ms. Swift is a past President of the Empire Club of Canada, a former Director of the CD Howe Institute, the Canadian Youth Business Foundation, SOS Children's Villages, past President of the International Small Business Congress and current Director of the Fraser Institute. She was cited in 2003 & 2012 as one of the most powerful women in Canada by the Women's Executive Network & is a recipient of the Queen's Silver & Gold Jubilee medals.
She has an Honours BA and MA in Economics.