Granted charitable status and funnelled untold sums from government coffers, not-for-profit organizations promoting social and political causes, particularly the so-called 'climate crisis', continue to balloon in size, scope, and number across the country. Photo credit: Pexels/Cottonbro Studio
For some time now, there has been considerable growth in the number of not-for-profit organizations sucking up our tax dollars in one way or another. Most of these organizations promote various types of social or political causes. For instance, we should all by now know about the rabid anti-Semite Laith Marouf who, despite a long history of vile racist statements on social media and elsewhere, managed to obtain about half a million dollars from the Trudeau government to provide – of all things – anti-racism training. It would be funny if it weren't so disgusting and indicative of the incompetence of government officials who permit this kind of abuse of taxpayer dollars to take place. In the past few years, however, the most prevalent growth in not-for-profits appear to be organizations connected with climate-related issues.  
Ever since the "climate crisis" started occupying newspaper headlines around the year 2000, the number of organizations created to profit from this "cause" started to grow. Many of these organizations managed to obtain status as charities, which gave them the enviable ability to offer significant tax deductions to their donors. The organizations also spun off other similar entities, many of which had common board members or other close connections, and some of them donated funds to other like-minded not-for-profits or charities so that it was difficult to trace exactly where the money they received from donors ended up. 
And that was the point of creating all of these organizations that were connected in one way or another: to make the financial situation so confusing that it was difficult to determine who was contributing to which organization and when. Some of the funds for these Canadian organizations came from the US, but were redistributed among other organizations so that no one could be certain exactly what the US funds were actually supporting. 
The proliferation of these types of groups caused then Prime Minister Stephen Harper to have the Canada Revenue Agency (CRA) launch an audit of charities in 2014 to determine if they were genuinely charities or political organizations that should never have been granted charitable status in the first place. Unfortunately, this audit was cut short by the subsequent election of Trudeau, who cancelled it. 
Since 1985, tax laws required organizations that had been granted charitable status to spend no more than 10 per cent of their revenue on political activities. Yet following Trudeau's cancellation of the CRA charities audit, an Ontario court decided that there should be no limitations on the amount of revenue charities could spend on political activities. This was a ridiculous decision as organizations that are primarily political in nature, and often in a partisan manner, should never be permitted to have charitable status. 
To make matters worse, the Trudeau government has routinely funneled even more tax dollars into the organizations that support his extreme climate agenda. Instead of having to rely on donations with their generous charity treatment, the federal Liberals have used our tax dollars to prop up these groups even more. This effectively enables these groups to act as proxies for government to promote the government's partisan goals. Many taxpayers – likely the majority – end up finding their tax dollars used to promote causes they do not agree with and do not want their funds being used to support. 
Although many stalwart researchers, such as Vivian Krause, Parker Gallant and the folks at Friends of Science, among others, have worked hard to identify and quantify the many billions of tax dollars that have been wasted in this way, the fact that the current Trudeau government is more secretive than any government in recent memory does not permit them to access sufficient information on these issues.
The only solution is to reinstate rules that severely limit the amount of a charity's revenues that is permitted to be spent on political activities and prohibit charities from accepting any additional funds from any level of government. Charitable status is a great privilege and financial advantage for any organization. Governments should not be allowed to contribute more funds to the organizations of their choice in addition to the tax breaks accorded to charities. 
At a time when governments are massively in debt and essential services such as health care and other social programs are struggling, it is unconscionable that the federal government is spending many billions of tax dollars to support charities and not-for-profits that only serve to further their partisan agenda. There needs to be a serious audit of all Canadian charities to ensure they are entitled to that designation and are not merely political entities, and prohibit any more taxpayer funds being spent foolishly in this way.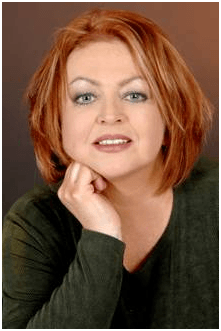 Catherine Swift is President of the Coalition of Concerned Manufacturers & Businesses of Canada (CCMBC). She was previously President of Working Canadians from 2015-2021 & President & CEO of the Canadian Federation of Independent Business (CFIB) from 1995-2014. She was Chief Economist of the CFIB from 1987-1995, Senior Economist with TD Bank from 1983-1987 & held several positions with the federal government from 1976-1983.
She has published numerous articles in journals, magazines & other media on issues such as free trade, finance, entrepreneurship & women business owners. Ms. Swift is a past President of the Empire Club of Canada, a former Director of the CD Howe Institute, the Canadian Youth Business Foundation, SOS Children's Villages, past President of the International Small Business Congress and current Director of the Fraser Institute. She was cited in 2003 & 2012 as one of the most powerful women in Canada by the Women's Executive Network & is a recipient of the Queen's Silver & Gold Jubilee medals.
She has an Honours BA and MA in Economics.