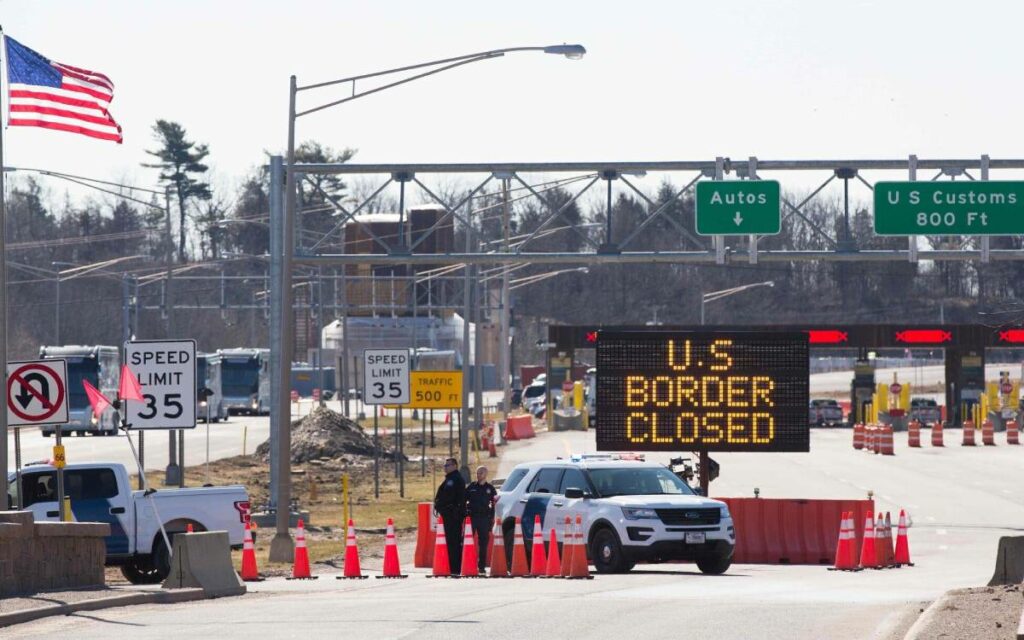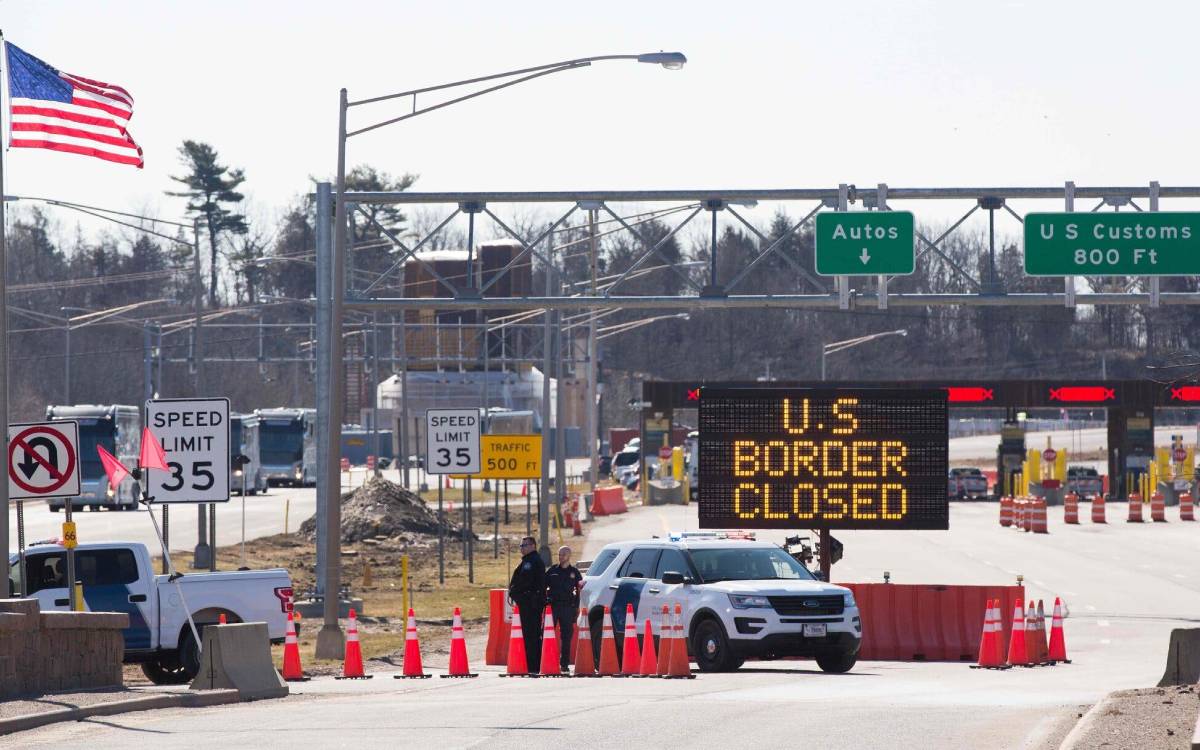 A recent letter sent to President Joe Biden and the DHS from two local congressmen and New York senator Kirsten Gillibrand appears to imply another border closure may be in the works. Photo credit: Agence France-Presse/Lars Harberg 
Late last week, high profile Democratic U.S. senator Kirsten Gillibrand and Western New York congressmen Brian Higgins and Chris Jacobs penned a joint bipartisan letter to President Joe Biden and Secretary of Homeland Security Alejandro Mayorkas "urging" the pair to keep the U.S.-Canada border open to fully vaccinated Canadians.
"Maintaining an open border to vaccinated travelers has been essential to the functioning economy of New York State and to the wellbeing of New York families," read the letter.
"We write to urge you to work with Canada to keep the northern border open to vaccinated individuals, even as the new Omicron variant of COVID-19 raises new challenges." 
Both the necessity and verbiage of the letter seem to suggest the U.S. Department of Homeland Security is considering another border closure. Though, to be sure, nowhere in the letter does it explicitly indicate renewed restrictions are impending. 
"Now that vaccines are widely available, we cannot return to the economic and personal sacrifices that would be made if the northern border is closed once again," said the lawmakers. 
"The impact of nearly 20 months of closure was devastating to countless New York businesses, medical providers, and families who depend on travel across the New York-Canadian border. The northern border is the gateway to an indispensable economic partnership, and we are confident border crossings can continue safely and efficiently."
The U.S. closed its land ports of entry to Canadians in March 2020. It remained sealed to all non-essential travel for more than a year and a half, reopening only two months ago on Nov. 8, 2021.
Back at the end of November when the Omicron variant was just starting to spread in North America, spokeswoman for the Biden administration Jen Psaki told reporters that the government had no immediate plans to reclose the border. 
"The president's decisions related to travel restrictions will be based on the recommendations of his health and medical team. They have not advised that [closing the border] to this point," said Psaki.
"But we will continue to assess what steps we need to take to keep the American people safe."
Curiously, on Monday the CDC elevated its travel recommendation to "Level Four: Very High" for Canada, telling Americans they should avoid travel to its northern neighbor.
The U.S. currently lists about 80 destinations worldwide at Level Four.
When contacted by The Niagara Independent for comment about the Jan. 6 letter from Gillibrand, Higgins, and Jacobs, the Department of Homeland Security said: "DHS responds to Congressional correspondence through official channels". The department did not comment on whether or not it was considering renewed closures. 
None of the New York lawmakers who penned the joint letter could be reached for comment by time of publication.
For Canada's part, neither the Canadian Border Services Agency (CBSA) nor the Public Health Agency of Canada (PHAC) could provide any insight on whether they had heard anything about renewed measures from their American counterparts. 
When asked by The Niagara Independent if Canada was considering closing the land border to American travellers, PHAC said it "continues to work to limit the spread of COVID-19 and do what is necessary to protect the health of Canadians."
"Any decision to modify border measures in Canada, including changes to quarantine requirements, easing restrictions for certain cohorts of travellers or implementing potential travel corridors with other countries or jurisdictions, will be based on scientific evidence and an assessment of domestic and international public health measures and will be made in consultation with provincial, territorial and international governments."
After initially closing the border in March 2020, Canada reopened its land ports of entry to fully vaccinated Americans travelling for non-essential purposes in August last year.