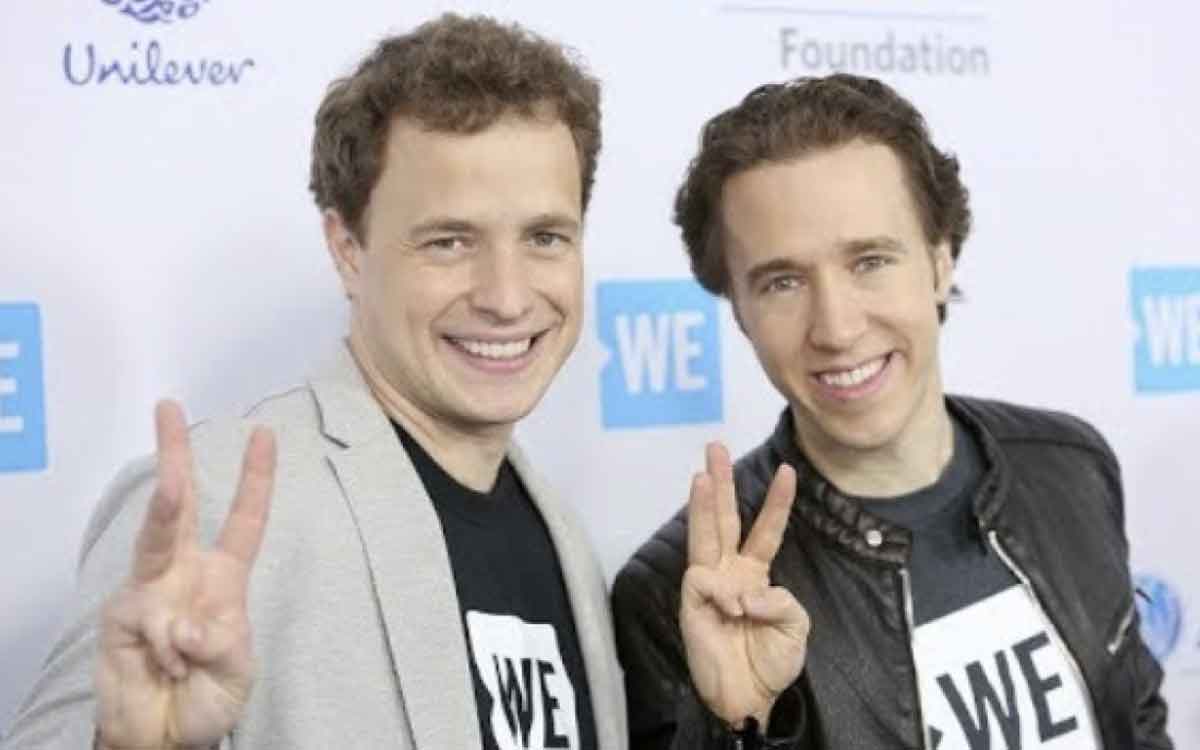 WE founders Marc and Craig Kielburger who testified yesterday as part of the investigation into the WE scandal.
For followers of my column you'll know I have many times written about why the appearance of conflict of interest is essentially the same thing as an actual conflict.
It is not just some conservative howling in the wilderness saying this. It is actually the opinion of the Supreme Court of Canada. Yes the highest court of our land believes you have to avoid conflict and the appearance of conflict as well.
During yesterday's hearings into the WE scandal Prime Minister Justin Trudeau admitted he originally apologized for his involvement because there was an appearance of a conflict of interest.
Around 4:15 p.m. of yesterday's House Finance Committee meeting – so you can look it up at home – the Bloc Quebecois Member of Parliament Rheál Fortin asked about the apparent conflict of interest during the WE scandal and the Prime Minister all but admitted yes, he was in a conflict.
Even though it is quite apparent Mr. Trudeau does not understand the law or even that he was in a conflict of it.
"It was not a conflict of interest,' Mr. Trudeau argued during his cross examination by Mr. Fortin.
"Why did you apologize?" the Bloc member replied.
"I apologized … the perception that ties my family, I should have recused myself," said the Prime Minister.
This is admitting there was an appearance or perception of conflict of interest. Once again, the law in Canada is a perception or appearance is just as bad as a conflict itself.
Those in a position of power that chose to continue engaging themselves knowing they are in a position of conflict are subject to removal from their jobs. That is the utmost punishment one can receive, but it is still the freaken law.
And ignorance of the law – especially when you are the prime minister and the son of one of the most well known Justice Ministers and Prime Ministers in Canadian history – is not a defence.
Given his inability to adhere to the law Mr. Trudeau should be removed from his position. If this was the United States he should be impeached, failure for the House of Commons to do so is no different than the failure of the US Senate to remove Donald Trump from power for violating that country's law. Or so Congress had determined.
Mr. Trudeau is thumbing his nose at the law of Canada no different than the way Mr. Trump is thumbing his nose at the law of the United States.
And what is truly maddening is the Prime Minister is not the only person to testify before the House of Commons committee this week to possess a similar lack of judgement. Though his leadership may be the reason for it.
On Tuesday the duo running the WE charity had their day at committee. The masterminds behind the organization that were awarded a $912 million sole source contract by government – Marc and Craig Kielburger – also testified before committee.
They too seemed oblivious to the fact that Canada has laws and one of the reasons this country is considered one of the least corrupt countries in the world is our politicians tend to abide by them.
This is simple. If you are getting money from government you can't be giving money to the families of the people in government who are giving you money. Otherwise it's pure corruption and I for one hope the RCMP investigate.
Even if that means as the Kielburgers intimated and as Helen Lovejoy of The Simpsons fame asks, "Won't someone please think of the children?"
WE are Marc and Craig that is why this scandal needs to be formally investigated.
Sadly, the House of Commons and those who interact with it are not the most arrogant and tone deaf people in Canada this week.
That honour goes to British Columbia Premier John Horgan.
I have to give a caveat here, I worked in British Columbia when Mr. Horgan was a backbencher and I couldn't stand him then. Arrogant, smug and all around so impressed with himself he'd make a Kardashian blush, was my immediate impression.
Mr. Horgan's resume´ prior to being elected to a who-cares pack of 'Dippers under then Leader Carole James in 2005 included being Chief of Staff to BC NDP Premier Dan Miller.
For those of you who don't know who that is don't worry. Mr. Miller – a decent guy actually – was Premier of BC for a couple weeks in the late 1990s.
This was before the 2001 election when my former boss, Gordon Campbell, all but wiped the NDP off the face of British Columbia. The BC Liberals – not affiliated – won the 2001 vote 77-2.
I still wish we took those two ridings.
Anyway back to Mr. Horgan the Arrogant.
This week he decided that Canadians living in BC and having out of province plates should take public transit if they don't wish to be harassed.
That's right. If you are a nurse from Alberta and you are working in BC to help with the COVID response and you have Wild Rose Country on your license plates then to hell with you.
The Premier of BC wants his province to treat you like garbage and run you back from whence you came. Why?
How dare you come into BC with out of province plates, the law, courts and police protection doesn't apply to you says Mr. Horgan. Just take the bus and hide with shame.
Much like members of his political party did back in 2001 after they were left with two seats after a decade of decline and despair in power.
Except Premier Gordon Campbell never told British Columbians to treat them like that. He didn't have to.
We already did.
Here's hoping karma gets this most arrogant of men and sends him into the history books with the rest of his ilk.
As someone who has out of province plates and is working in another province for a COVID response, I like the way Alberta's premier treats me – welcoming Canadians to his province, not threatening them.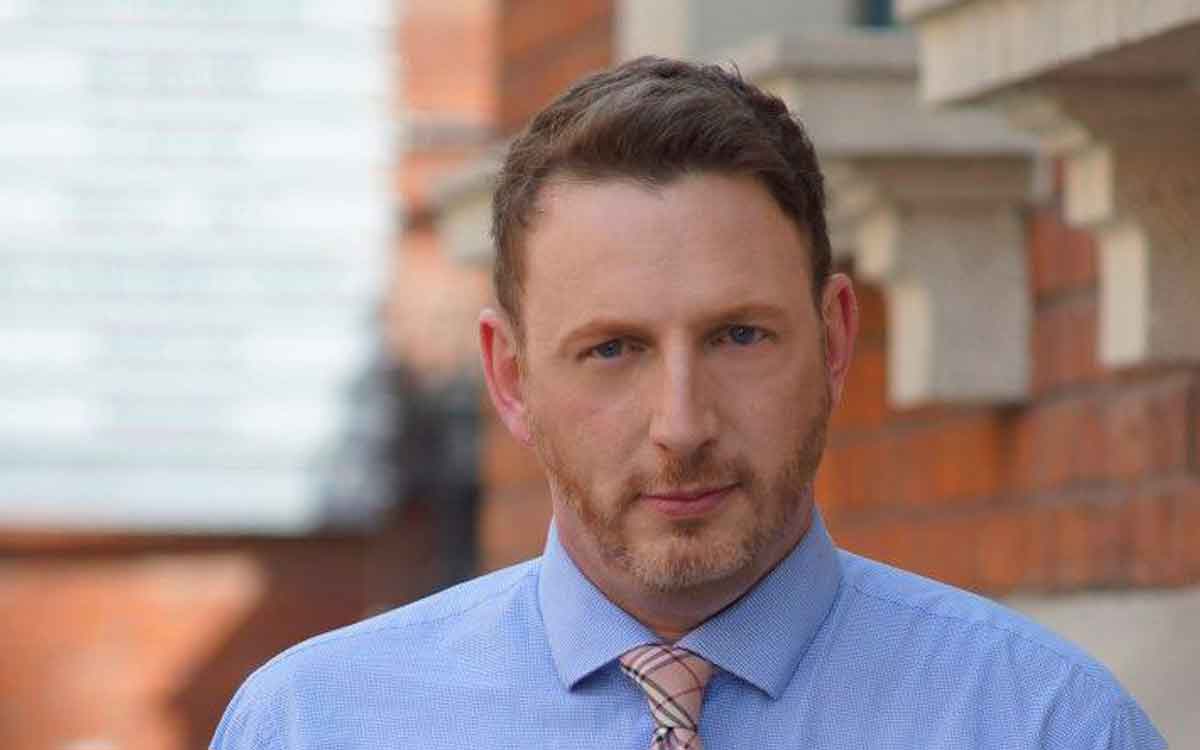 Kelly Harris is Principal of Harris Public Affairs. He is a regular commentator on Global News Radio 640. He has spent the last decade working with Canada's credit unions and served as Director on the Board of the Canadian Credit Union Association. An internationally published journalist, he has held senior positions in the Gordon Campbell government in British Columbia and Tim Hudak's opposition at Queen's Park. An avid traveller, cyclist, member of Bills Mafia and die-hard fan of the Toronto Maple Leafs.