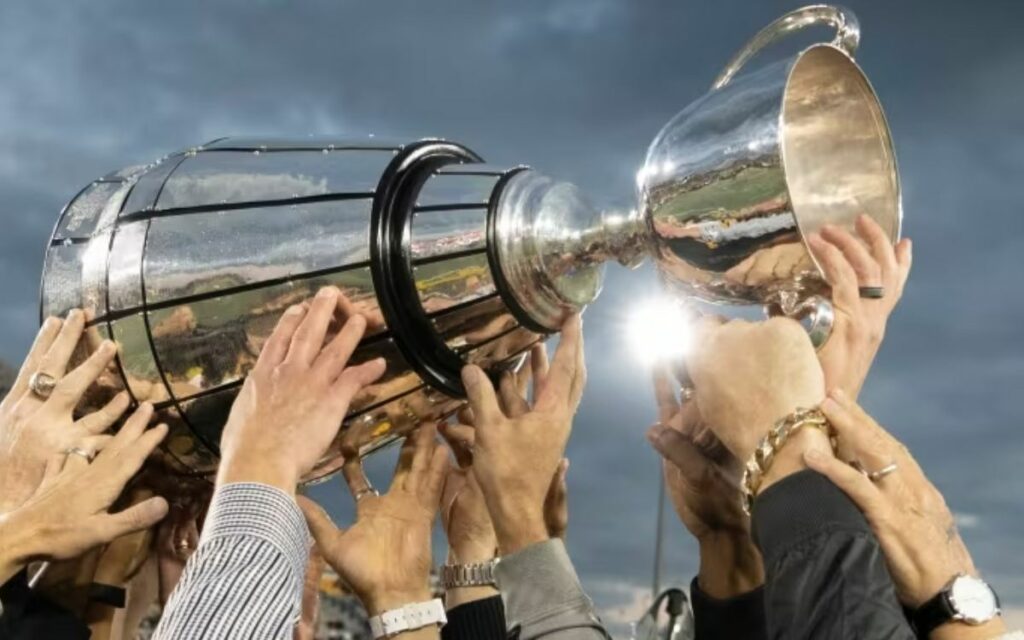 Minister Neil Lumsden foresees record breaking turnout as Hamilton hosts spectacular Grey Cup Festival: Over 40 events set to mark historic weekend. Photo Credit: Peter Power/The Canadian Press
Minister Neil Lumsden spoke to The Independent about the big game
The Grey Cup has arrived in Hamilton.
The physical trophy arrived via Lake Ontario aboard the HCMS Harry DeWolf on Monday and the over 40 events that make up the Grey Cup Festival have officially begun.
Organizers say that they believe this year's event in Hamilton will be "the biggest and best collection of events in the long and storied history of the Grey Cup."
Ontario's Minister of Tourism, Culture, and Sport Neil Lumsden spoke to The Independent on Wednesday and said that the wide-ranging aspect of the pre-game events really sets the 2023 Grey Cup apart from others.
"Every Grey Cup is very social, but Hamilton Sports Group has really turned this into a festival, a long festival which is maybe the longest pre-game party ever," said Lumsden, who also serves as the Member of Provincial Parliament (MPP) for Hamilton East-Stoney Creek.
Part of this long "pre-game party" is a free street festival called Fan Central which takes place on Hamilton's James Street North from 11AM to 8PM Thursday to Saturday.
James Street North will be closed between Barton Street and York Boulevard.
The festival includes a beer garden, food trucks, inflatables, a Christmas market, giveaways, games and various booths.
The street also features a stage which will feature over 40 artists from across Canada performing free concerts throughout the four days.
The inside of the John Weir Foote Armoury has been converted into a flag football field and will feature a flag football tournament. 
Items belonging to the Canadian Football Hall of Fame are on display within the Armoury. The hall also features an obstacle course.
On Friday night, Carrie Underwood will be performing at Hamilton's FirstOntario Centre, headlining the Grey Cup Music Festival.
The following morning at 11AM, the Hamilton Santa Claus Grey Cup Parade will make its way through the streets of Downtown Hamilton.
Lumsden says that, based on projections from previous Grey Cups, there could be "close to 330,000 or 340,000 people who go through all of these events."
He adds that the economic impact will also be "very significant."
Full details for all festivities can be found at www.greycupfestival.ca/events.
The Niagara Region was also included in Grey Cup festivities. 
The Sports Tourism Summit was held at Niagara Parks Power Station on Thursday afternoon followed by the 2023 CFL Player Awards Show and Shaggy concert at Fallsview Casino Resort on Thursday night.
When it was announced back in August that the Niagara Region would be included in the fun, Niagara Falls Mayor Jim Diodati said, "The meat and potatoes are still going to be in Hamilton, but the dessert table, and the ice wine, are going to be in Niagara Falls."
Lumsden notes that including Niagara in the events is a "regional piece that I don't think has been done to this level before."
He notes that it was "really important on the tourism side" to include the region since "there's so much to do there and it's just down the road."
The 2023 Grey Cup Festival is also providing a free round-trip shuttle service between Hamilton and Niagara Falls throughout the entire weekend.
Bookings for the shuttle must be made ahead of time online.
Of course, capping off the weekend will be the big 110th Grey Cup game on Sunday at 6PM between the Montreal Alouettes and Winnipeg Blue Bombers.
However, when it comes to the game itself, Lumsden says that he will not be cheering for one team over another.
"I don't cheer. The only time I cheer is when my kids are playing. As my wife has told me, I'm not a great fan," joked Lumsden. 
"I watch the game tactically and technically."
While the exact cultural and economic impact of the Grey Cup remains to be seen, it will certainly be a jam-packed weekend for all those taking part in the festivities.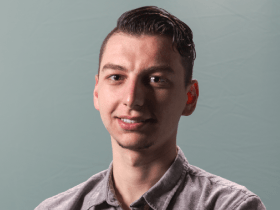 Based in Hamilton, he reaches hundreds of thousands of people monthly on Facebook, Instagram, TikTok, and Twitter. He has been published in The Hamilton Spectator, Stoney Creek News, and Bay Observer. He has also been a segment host with Cable 14 Hamilton. In 2017, he received the Chancellor Full Tuition Scholarship from the University of Ottawa (BA, 2022). He has also received the Governor General's Academic Medal. He formerly worked in a non-partisan role on Parliament Hill in Ottawa.