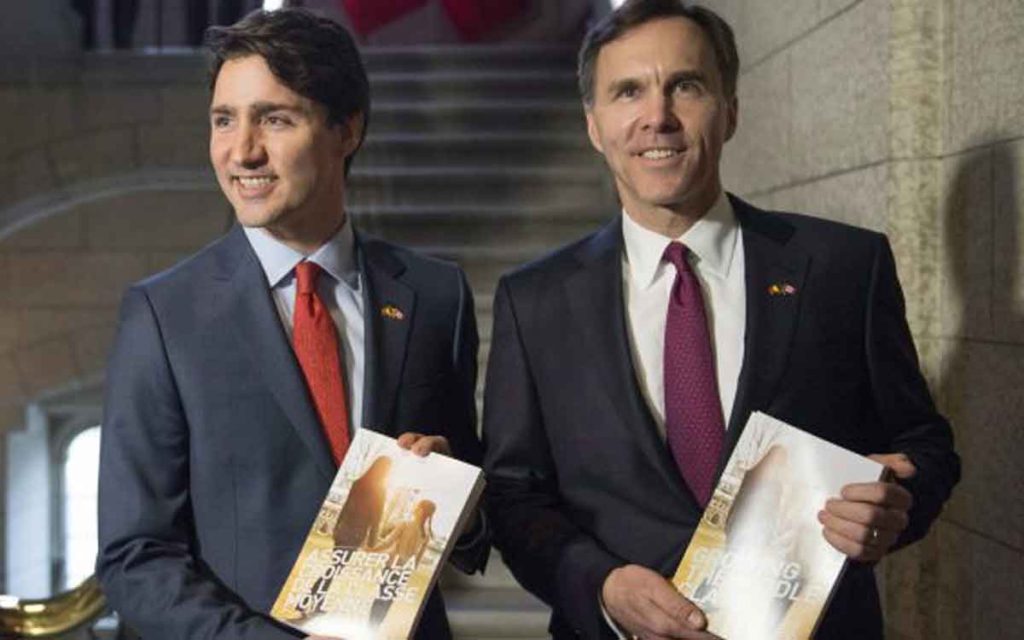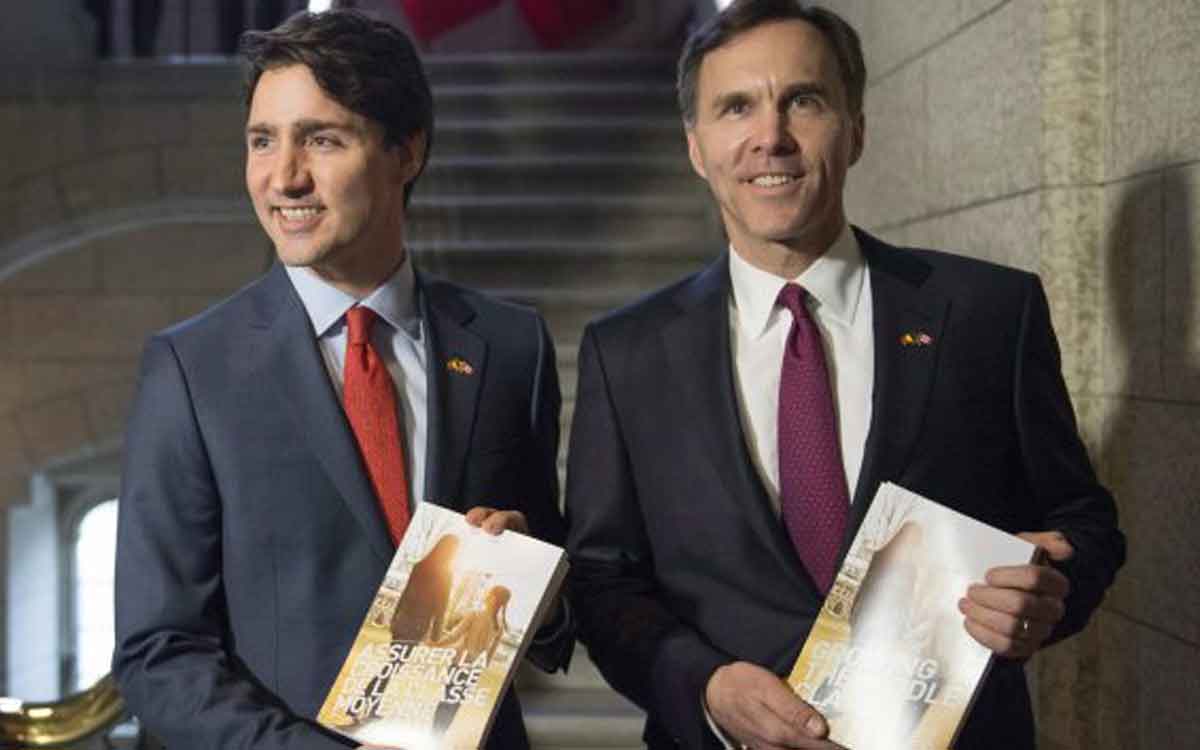 Prime Minister Justin Trudeau and Finance Minister Bill Morneau. The Canadian debt load has increased $80 billion in the last four years.
To provide Canadians with a snap shot of our financial health as we head into the New Year, the Canadian public policy thinktank Fraser Institute published a sober assessment of the country's current economic affairs. The key take-away from the Institute's review is that Canada's economy is underperforming and Canadians are just beginning to feel the impact. Although Finance Minister Bill Morneau's Fall Economic Statement provided us with a reassuring review of our county's economic prospects, the fact is the Canadian economy expanded by a mere 2.1 per cent in the past year. That is nearly a full percentage point below the United States at 3.0 per cent. As it is, Canada is an unattractive economy; a point of fact – foreign investment in Canada is down 55 per cent over the past five years.
Two separate year-end observations summarize our country's business mood going into 2019. Perrin Beatty, the President and CEO of the Canadian Chamber of Commerce stated, "We recently surveyed our small- and medium- sized business members and they told us that the most important issues they face are regulatory burdens, growing their business, and business taxes." William Watson lamented in the Financial Post that increased government interference and red tape in business is weighing down the entrepreneurial spirit within the county. "People do still refer to Canada as a market-based economy. But as more and more we mimic the Chinese model, that usage seems increasingly quaint."
Perhaps most alarming is the federal government's own spending habits that are resulting in significant annual deficits. This year there will be an $18 billion deficit and that will grow to $20 billion next year. For the four years of Trudeau Government spending, the Canadian debt load will have increased by $80 billion. To underline this cavalier attitude to spending, the Department of Finance projects the government will not balance the budget until 2045.
The objective of the deficit spending is to spur infrastructure projects and create an economic lift for the Canadian economy. However, the government's own Parliamentary Budget Officer estimates the actual stimulus these tens of billions in borrowed cash generated amounts to just 0.16 per cent growth in GDP, or just under $2 billion annually. So, Canadians will have incurred $80 billion of debt to generate approximately $8 billion of economic growth
Niels Veldhuis and Milagros Palacious of the Fraser Institute make the following point about the Liberals budgeting approach. "These perennial deficits are being run during a time of positive, albeit tepid, economic growth. If and when Canada's economy slows down—or worse, hits a recession—the federal deficit could grow to $120 billion annually, depending on the severity of the recession and the government's response."
The Institute's bottom line on the Trudeau Government's economic plan: "Annual deficits and growing government debt has, and will continue to create uncertainty for Canadian households and businesses about additional future tax increases."
What this tax burden means for Canadians, essentially, is an increase in taxes. But, already in 2018 the total tax bill for the average Canadian family will exceed $38,000, or 43.2 per cent of their income. That is more than what the average family spends on housing, food and clothing combined. In these past four years 81 per cent of middle-class families pay higher personal income taxes – on average, $840 more a year. With government spending as it is, we can expect further increases.
The Institute's Veldhuis and Palacious point out: "That does not include the impact of the federal carbon tax. Canadians ought to be very critical of the federal government's carbon tax because it's not revenue neutral and will be added on top of, rather than replacing, existing regulations."
Conservative Leader Andrew Scheer has coined 2019 "the year of the carbon tax." On January 1, the government's new carbon tax plan came into effect for Canada's industrial sectors. On April 1, all Canadians will have carbon taxes imposed on them resulting in higher costs for fossil fuels, which will increase the costs of not only heating and gas prices but all goods and services.
So, as we ring in the New Year with splashes of champagne and the hope for a prosperous 2019, the facts of the matter really are quite sobering for Canadians.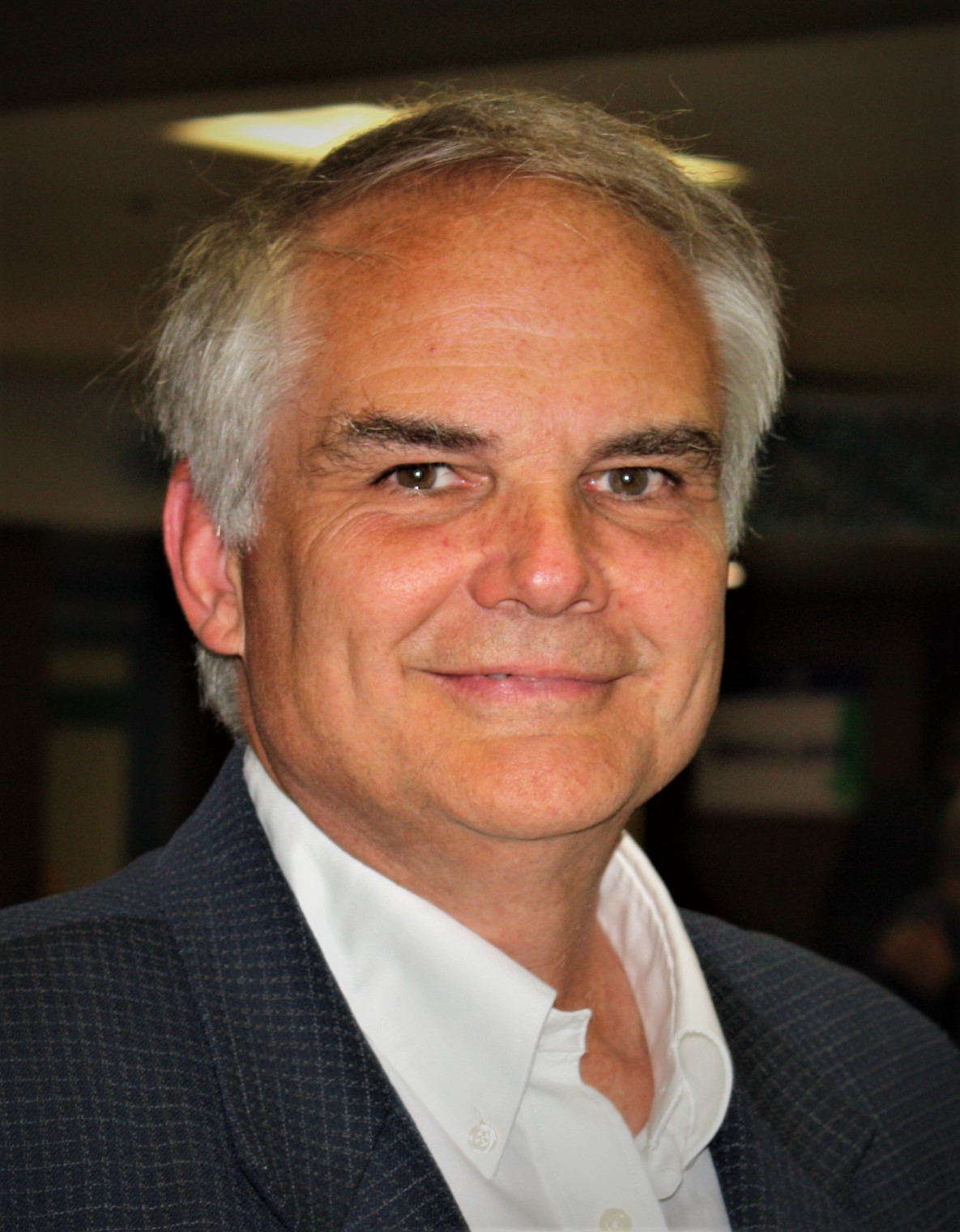 Chris George is an advocate, government relations advisor, and writer/copy editor. As president of a public relations firm established in 1994, Chris provides discreet counsel, tactical advice and management skills to CEOs/Presidents, Boards of Directors and senior executive teams in executing public and government relations campaigns and managing issues. Prior to this PR/GR career, Chris spent seven years on Parliament Hill on staffs of Cabinet Ministers and MPs. He has served in senior campaign positions for electoral and advocacy campaigns at every level of government. Today, Chris resides in Almonte, Ontario where he and his wife manage www.cgacommunications.com. Contact Chris at chrisg.george@gmail.com.