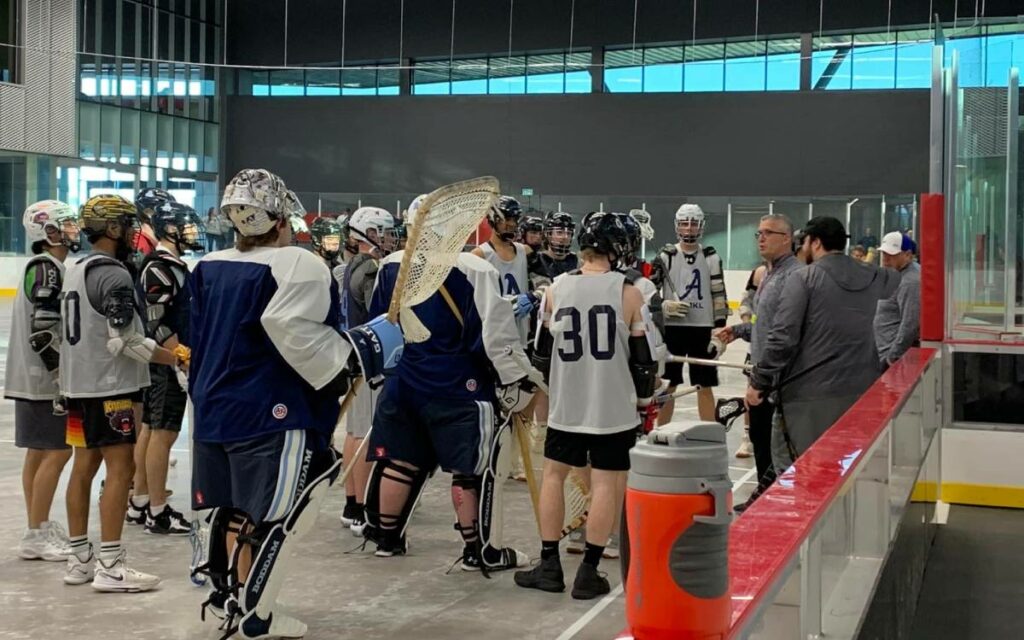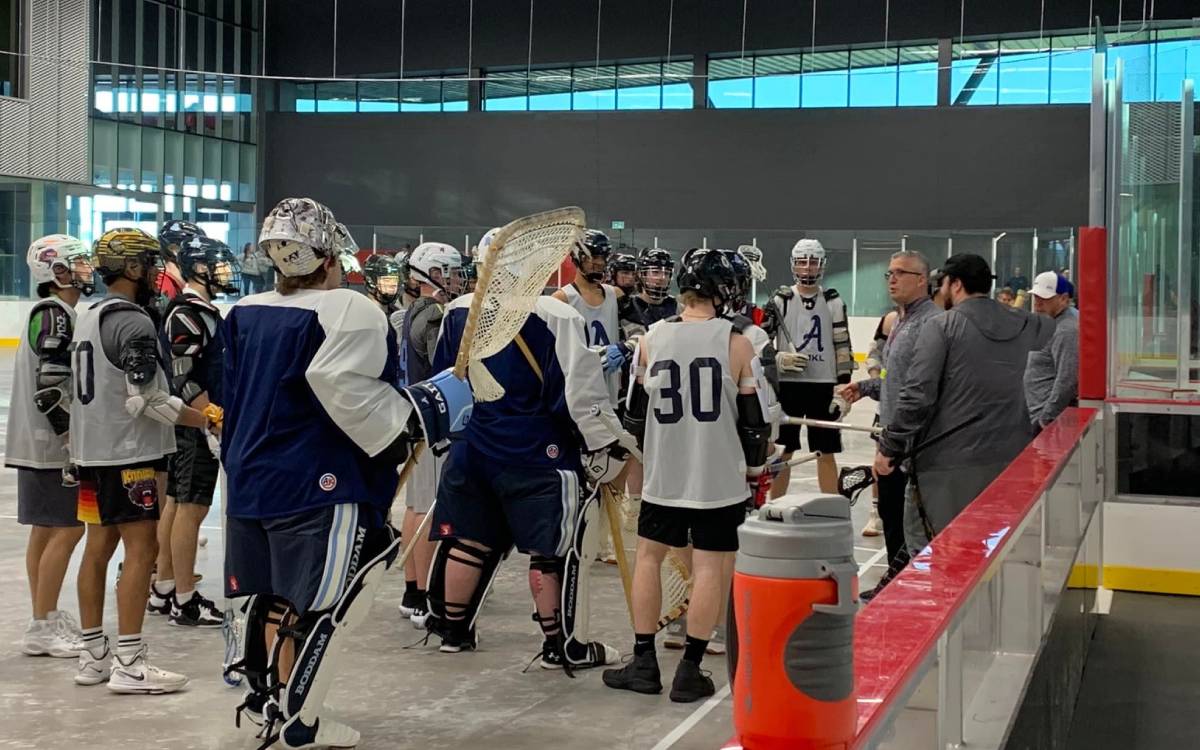 The St. Catharines Jr. A Athletics practice inside the brand new Canada Games Park. Photo credit: Facebook/St. Catharines Jr. A Athletics 
After an off-season that saw the St. Catharines Athletics brand and organization grow, the Athletics flagship team is set to take to the floor at their new home next Wednesday night (May 11) in their regular season and home opener.
The St. Catharines Jr. A Athletics, established in 1877 and the oldest sporting franchise in Niagara, are coming off a season where they captured the Iroquois Trophy as provincial champions. 
The A's, as they are affectionately known, will make their 2022 debut inside Canada Games Park across from Brock University against the Peterborough Lakers at 8 pm. 
And while the junior A's will start their campaign Wednesday night, the newest addition to the Athletics family is already well into their season. The St. Catharines Jr. B Athletics, formerly the Spartan Warriors, are (1-3) in 2022.
The junior B's will also call Canada Games Park home, and welcome the London Blue Devils next Sunday afternoon in a 5 pm start. 
The Athletics are blessed to have a bevy of coaches all the way through their minor system, which starts with paperweight players as young as three, to 21-year old's looking to make the jump to the pros in either box (arena) or field lacrosse. 
Current National Lacrosse League assistant coach with Panther City (Fort Worth, Texas) Steve Toll, who just happens to be an NLL Hall of Famer himself, is the head coach of the Jr. A Athletics. 
Toll is joined by a number of assistants including two current members of the Philadelphia Wings in captain Kiel Matisz, and assistant captain Ian Llord. 
Both Llord and Matisz call Niagara home, and both know how vital giving back and growing Canada's National Summer Sport is. 
They both help coach the Jr. A Athletics, and their sons teams as part of the St. Catharines Minor Lacrosse program. 
"For me when I played junior A, Steve Fannell, Pat McCready, Bobby Fisher, Jay Luke, and guys like that, were the cream of the crop for our city, when they came to the rink they kind of gave you that extra spark," explained the 36-year old Llord who calls the Garden City home.
"Knowing there's guys that have been there and done that, then maybe you can catch a young players ear more than someone they're used to."
"The big thing I think is just to have fun," added the 32-year old Matisz who recently moved to Wainfleet. 
"You want to have children keep coming back to the sport, and growing the game."
And many Canadians still don't realize that the country's National summer sport is indeed lacrosse. 
The Jr. A Athletics play a 20-game schedule.
Below is their home games, once again all played at Canada Games Park:
Wednesday May 11th vs. Peterborough Lakers 8 pm
Wednesday May 18th vs. Brampton Excelsiors 8 pm
Wednesday May 25th vs. Toronto Beaches 8 pm
Wednesday June 1st vs. Kitchener-Waterloo 8 pm
Saturday June 4th vs. Whitby Warriors 7 pm
Wednesday June 8th vs. Burlington Chiefs 8 pm
Wednesday June 15th vs. Six Nations Arrows 8 pm
Wednesday June 22nd vs. Mimico Mountaineers 8 pm 
Wednesday June 29th vs. Oakville Buzz 8 pm 
Wednesday July 6th vs. Orangeville Northmen 8 pm  
Visit https://www.stcatharinesjra.com/ for more information.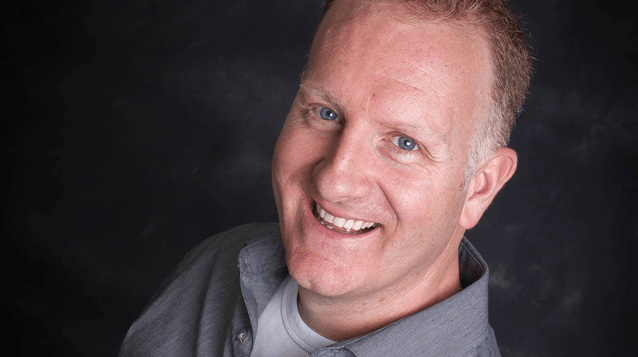 Rod Mawhood is a lifelong Niagara native who has had the pleasure of working in all three mediums – Radio, Print and TV – for over 20 years. His first announcing gig was with the then St. Catharines Stompers. Since then he's worked in radio and TV in Toronto, and currently is the announcer for the Niagara IceDogs and Niagara River Lions.
Rod also covers the Buffalo Bills for FOX Sports and the Buffalo Sabres for NBC Sports.