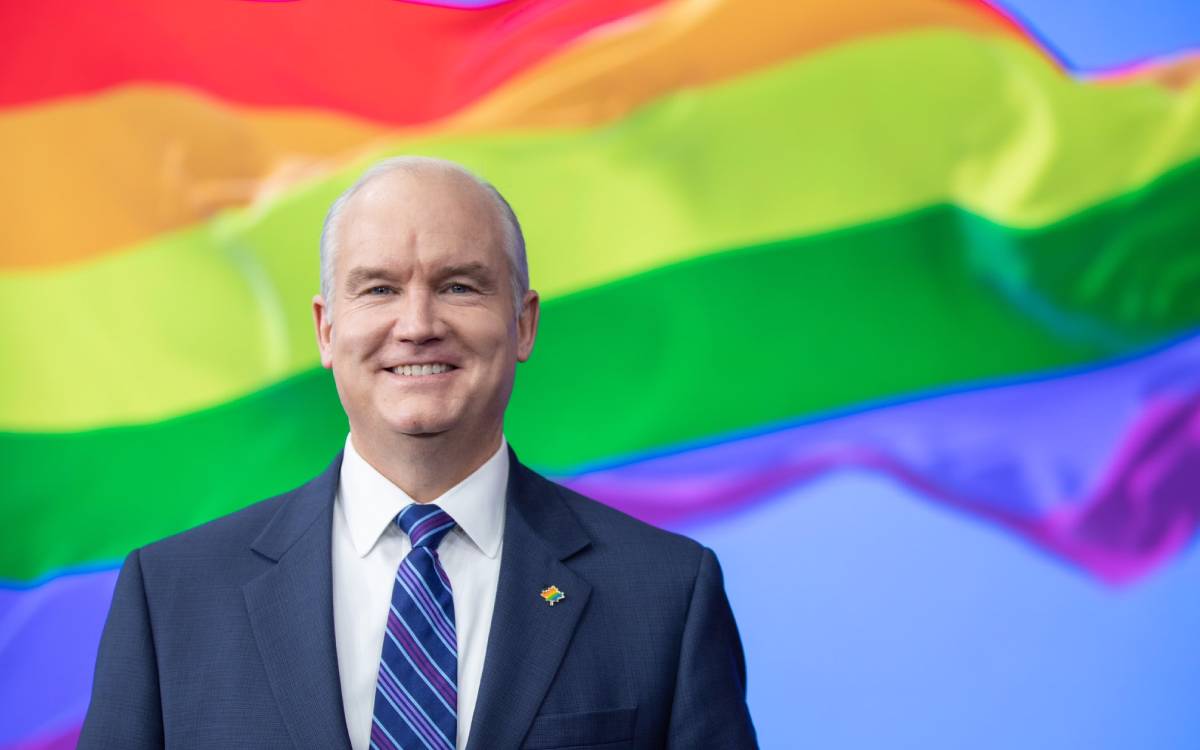 Erin O'Toole. Attempts to paint the Conservative Party leader as anything but progressive on social issues have thus far failed. O'Toole has been unequivocal in his support and stance on such things as LGTBQ+ rights and women's ability to decide. Photo credit: Twitter/Erin O'Toole
You can set your watch to Liberal and NDP efforts to paint Conservatives as knuckle-draggers on social questions, including on LGBTQ+ issues and women's reproductive rights. Fearmongering around hidden agendas and desires to roll back civil rights seem to manifest right before each election campaign. The end goal is simple: leave undecided voters afraid or unsure of what they'll get by voting Conservative, sending them to the left or keeping them at home on election day.
Liberals in particular do this because, often, it works. That was the case in 2019 when former Conservative Party Leader Andrew Scheer faced relentless questions in the dog days of the election campaign about his social conservative beliefs. Stephen Harper was subject to similar queries, even at a time when public opinion on these matters was less definitive. As predictable as these attacks are, Tories seem to be caught off guard by them, leaving voters with skepticism on where the party and its leadership stand.
Debating why history keeps repeating itself on these matters is a Tory pastime, and it is a bit of "chicken and egg". Some conservatives will contend simply holding social-conservative beliefs is the problem, arguing it's out of step with the electorate. Others say that those beliefs and values aren't the problem, but speaking to these questions authentically and early is necessary so that there's no doubt about where one stands. Regardless of the "why", the outcome is inevitably the same: the party is unable to get out its own message, as it's busy answering questions most voters have already long decided on.
All said, recent Liberal and NDP efforts to manufacture an "anyone but Conservative" sentiment are falling flat, as Conservative Party Leader Erin O'Toole has met historically contentious issues with moderation and principle. This common sense considered approach to values questions is likely to satisfy both the party base and undecided voters, while allowing for Conservatives to focus on more vote-rich timely issues during the next election campaign.
First, O'Toole put out a clear, cheerful, and unequivocal video to mark the beginning of Pride month and assert support for the LGBTQ+ community. The message thoughtfully acknowledged the history of gay rights in North America (including the importance of the Stonewall riots), while also calling on the Liberal government to follow through on a promise to end restrictions on blood donations from gay men in Canada. O'Toole vocalized his support for the community as an ally, leaving little room for ambiguity on where he personally stands on the issue of equal rights.
Then, O'Toole took a similarly direct approach addressing questions around women's reproductive rights. A private member's bill regarding sex-selective abortion was subject to a vote in the House last week. The Conservative-sponsored bill was painted by Liberals as a Trojan-horse attempt to reopen the abortion debate in Canada, even though MPs of all stripes acknowledged how the practice disproportionately affects baby girls. O'Toole remained emphatic in his own pro-choice beliefs, and voted against his colleague's bill.
For some on the left, O'Toole's clear positions on these issues still aren't good enough. Unanimity is demanded by the Liberals and their supportive pundits, especially on issues that are morally complex or nuanced. The more complex the issue, the louder the call for their opponents to walk in lockstep with them, which is politically useful for the Liberals, if not exactly democratic. Debate doesn't matter, as the views of individual MPs, and arguably their constituents, are less important than the political wedge that's created.
Ultimately, O'Toole's efforts to answer these questions early and clearly will make it difficult for Liberal attacks to stick. In a time of leadership-driven politics, the suggestion that a small number of MPs for whom these questions remain paramount will overtake O'Toole is likely to be met with skepticism. Unfortunately for his opponents, it is clear where the Conservative leader stands on these value questions, which is likely to leave voters with few of their own to answer during the next election campaign.
At the same time, O'Toole has supported a long-standing practice for many conservatives to allow free votes on matters of conscience. This principle is not only important for respecting the autonomy of individually elected Members of Parliament, but a key one in keeping the conservative coalition together. It's obvious that O'Toole isn't looking to reopen settled debates. But he's also not ruling over his caucus members with an iron first; a mature approach to leadership that is likely to make the vast majority of the party faithful happy.
Conservatives and voters shouldn't expect this line of attack from the left to cease. It's much easier to try and conjure up a Conservative bogeyman than it is to defend your own record. But O'Toole is intent on pouring cold water on that left-wing fantasy. If the Liberals and NDP are hoping to make that image stick, they're going to need much better material.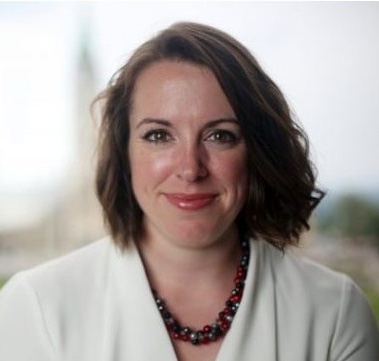 Kate Harrison is the Vice-Chair of Summa Strategies Canada, one of the country's leading public affairs firms. She is a regular political commentator on CTV, CBC, Sirius XM, and other talk radio stations, as well as a contributor to various news outlets. She has been involved in conservative politics for over fifteen years, and an active member of the country's conservative movement.