Ontario's Auditor General Bonnie Lysyk. Photo credit: CTV
The report of Ontario's Auditor General (AG) was released earlier this week, and it was a doozie. The main focus of the report was, not surprisingly, the waste entailed in disbursing major amounts of money during the pandemic. The AG analysis found that: over $200 million in pandemic relief was given to businesses that were not eligible for the programs, some businesses received more money than they lost, and many businesses that were very negatively affected did not receive any assistance at all.  
Total spending for business support in Ontario during the pandemic was a very sizeable $11.2 billion.  AG Bonnie Lysyk observed that the criteria for dispersing these funds were poorly defined, such that far too many ineligible businesses received funds. At present, even though it has become clear that many businesses received monies they were not entitled to, the provincial government has said that it is not attempting to recover these funds.  
As usual with most government programs, there was little if any monitoring of the effectiveness of money spent or if the support went to recipients that actually needed it. It is true that there was bound to be some lack of rigour because funds had to be dispersed quickly within the context of a once-in-a-century pandemic, but there is still no excuse for such a sloppy approach that wasted so many taxpayer dollars unnecessarily yet still missed many businesses that genuinely needed the help. 
And although the politicians in charge have attracted most of the criticism for this failure, it is also worth questioning why the many very well-paid government employees who were overseeing the mechanics of these programs could not have done a better job. Once again, we are reminded that a so-called public service that is unionized, protected in their employment, and face no downside for poor performance is a serious disservice to the taxpayers that fund it. 
The Ontario experience is by no means unique, as has been clear with other pandemic support programs such as the federal CERB (Canada Emergency Response Benefit). Early analyses of CERB has shown that many people received payments they did not require nor deserve because of poor planning and lack of proper program criteria. In the second quarter of 2020, Canadian average incomes actually increased by 11 per cent despite the economy being in freefall, so absurdly generous were federal government payments. Overall, Canada has spent much more than other countries for pandemic relief, without any better results to show for all the extra spending and all of the accumulated government debt that will need to be paid back in future.  
The unusual circumstances of the pandemic, and all the government monies that were spent in support during the crisis, has shone a light on how so many individuals and businesses took money they did not need because it was being offered and because the controls around the disbursement were so very lax.
This experience contains lessons for possible future government programs such as a Universal Basic Income, which is being heavily promoted by some, and the reality that any such program is likely to attract significant abuse.  
As with all Auditor General reports, this one showed yet again how government regularly wastes massive amounts of taxpayer dollars because of loose spending criteria and a lack of accountability, in good times and in bad. Taxpayers need to keep this in mind as all governments will soon be insisting that they must raise taxes to cover the large debts incurred during the pandemic. In fact, there is zero need to increase taxes when there are so many opportunities for savings within government operations and programs. 
On a positive note, Bonnie Lysyk has been a terrific AG. She has relentlessly pursued governments of all political stripes and has shone a much-needed light on such issues as the ridiculous Green Energy Policy of the McGuinty/Wynne Liberals and the excessive costs it imposed on Ontarians for little if any environmental gain. She also shone a light on the shameful situation in long term care facilities throughout the pandemic, the many spending problems in the health care sector, abuse of sick days in the public sector and the general lack of oversight and accountability around the spending of taxpayer dollars, among other things. Her 10-year, non-renewable term is up in 2023. Ontario taxpayers can only hope her successor is as dogged and persistent as she has been.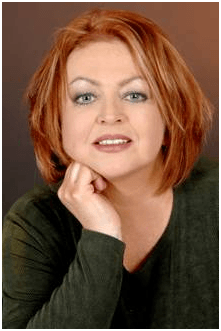 Catherine Swift is President of the Coalition of Concerned Manufacturers & Businesses of Canada (CCMBC). She was previously President of Working Canadians from 2015-2021 & President & CEO of the Canadian Federation of Independent Business (CFIB) from 1995-2014. She was Chief Economist of the CFIB from 1987-1995, Senior Economist with TD Bank from 1983-1987 & held several positions with the federal government from 1976-1983.
She has published numerous articles in journals, magazines & other media on issues such as free trade, finance, entrepreneurship & women business owners. Ms. Swift is a past President of the Empire Club of Canada, a former Director of the CD Howe Institute, the Canadian Youth Business Foundation, SOS Children's Villages, past President of the International Small Business Congress and current Director of the Fraser Institute. She was cited in 2003 & 2012 as one of the most powerful women in Canada by the Women's Executive Network & is a recipient of the Queen's Silver & Gold Jubilee medals.
She has an Honours BA and MA in Economics.