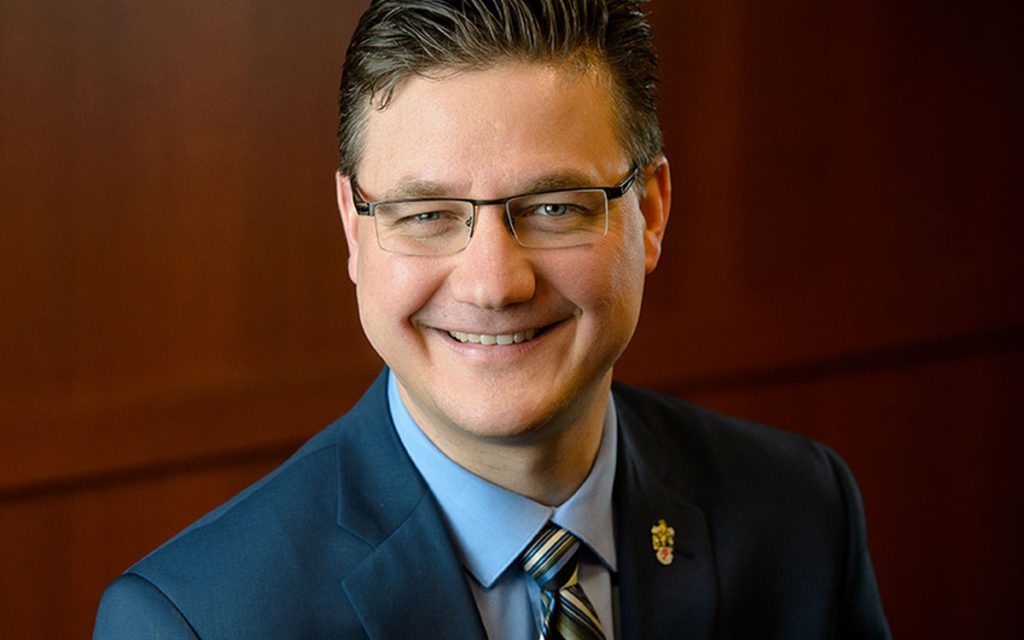 Pelham Mayor Dave Augustyn has entered the race to be Niagara's next Regional Chair
And then there were four.
Joining Damian Goulbourne from Welland, John (Ringo) Beam of Niagara Falls and current Regional Chair Alan Caslin from St. Catharines, current Pelham Mayor, Dave Augustyn declared publicly yesterday that he too will join the race to seek the Region's top political position.
Augustyn announced his intentions on Twitter stating; "Today, I'm announcing that, with the encouragement of so many, I am honored to be running to be your Regional Chair of the Niagara Region."
It has been rumoured for some time that Augustyn would take a run at the Chair's seat after hopes of being re-elected as Pelham's Mayor took a hit this past year. The mayor was embroiled in controversy surrounding land deals and spending money that many of his residents said the city couldn't afford to spend. A group of concerned residents calling themselves Pelham DEBT made their numerous concerns known publicly while a town councillor, Marvin Junkin, resigned out of frustration with the way the Town was handling its finances claiming residents weren't getting an accurate picture. The Town also went through a series of audits and financial reviews.
Under Augustyn's watch as Mayor, Pelham has experienced rapid development including a new arena, housing, retirement homes and a medical centre.  He has served as Mayor for the past 12 years.
Augustyn stated he will focus on three areas if elected Chair. "With your support, I will focus on 3 areas: integrity, prosperity, compassion. We need to govern for you, and be leaders in our communities."
This will be the first time that Niagara's Regional Chair will be elected by the public. The election will be held October 22.