Premier Ford with his key cabinet Ministers announced yesterday that Niagara will enter Stage2 this Friday.
"Our team crunched the numbers. Our command table reviewed the data and provided the recommendation. On their advice I'm excited to announce today (yesterday) that as of this Friday the following Regions will be able to enter Stage 2…Niagara." With those words from Premier Doug Ford business owners and employees from across Niagara who've been out of work for months felt hope and optimism for the first time in a long while.
Flanked by his key cabinet ministers the Premier said at his daily press conference Monday afternoon that Ontario has been seeing the lowest day over day increases in COVID-19 cases since March. The province has now processed more than one million tests since the beginning of the outbreak. The Premier has been passionate about increasing testing numbers.
Earlier this week The Niagara Independent reported that Niagara's Acting Medical Officer of Health Dr. M. Mustafa Hirji had sent a memo to the province's Medical Officer of Health stating that from a public health perspective Niagara was ready to enter Stage 2.
Joining Niagara are Durham, Haldimand-Norfolk, Halton, Hamilton, Lambton and York regions.
After feeling dejected from not making last week's initial list of regions to enter Stage 2 many in Niagara's tourism sector were thrilled with today's announcement. Niagara Falls Tourism CEO Janice Thomson said, "With today's announcement by Premier Doug Ford that the Niagara Region can proceed to Stage 2, the Niagara Falls tourism sector is ready to expand our welcome to guests with a continued commitment to health and safety." Thomson said that hotel properties are already open to accommodate guests. She said a full list of what's open to is available at niagarafallstourism.com.
Thomson said that while she's excited to get things up and running in Niagara Falls, she knows health and safety is still the main focus. "The public health crisis encountered this year has put a new lens on everything we do. Making health and safety the number one priority was the right thing to do and we are grateful to our members for their patience and compliance with the new regulations to assure visitors that all Public Health requirements are being achieved. This is a dynamic destination with much to offer and we are all looking forward to re-activating visitor interest in staying in Niagara Falls," said Thomson.
Niagara Falls Mayor Jim Diodati who has worked non-stop behind the scenes to get his city working again couldn't have been happier with yesterday's announcement. "Niagara Falls has always been the place for fun and our tourism operators have gone above and beyond to make sure Niagara Falls is safe to have fun. We're looking forward to seeing everyone soon."
The Minister responsible for the province's tourism sector, Lisa MacLeod told The Niagara Independent, "Over the last few weeks, I have been actively engaged with Niagara Falls Mayor Jim Diodati and his team on what a safe return of visitors will look like. Today (yesterday), on the advice of Ontario's Chief Medical Officer of Health, we're pleased to announce that the region will proceed into Phase 2 and I look forward to celebrating their reopening in person on June 19." MacLeod will be in Niagara Falls this Friday to take a tour of local facilities and attractions.
Ontario's Minister of Health Christine Elliott told The Niagara Independent she's grateful to the residents of Niagara for their patience and hard work. "Opening more regions of Ontario, including the Niagara Region, is another positive sign that we are making steady progress in our collective efforts to contain COVID-19. The reason we're able to take this important step forward is thanks to the efforts of the people of Niagara to follow the advice of our public health experts," said the Minister. She did remind Niagara residents however to be vigilant with their continued safe practices. "As many more people begin to work, shop and interact with others, it's never been more important that we continue to follow public health advice, especially physical distancing with anyone outside of our social circle, so we can soon successfully and safely move into Stage 3."
The move into Stage 2 is a huge step forward for local businesses. "We are very pleased that the Premier had announced that Niagara can advance to stage 2.  For locals and visitors alike many additional services will allow them to enjoy the Niagara that they love," said Dolores Fabiano, Executive Director of the South Niagara Chambers of Commerce. "This next stage will provide us with the opportunity to get our local economy going again. Our businesses have been working diligently to ensure safe and healthy environments for employees and customers.  We are ready to go!"
Niagara West MPP Sam Oosterhoff thanked the residents of Niagara for their continued efforts in following the proper infection prevention and control methods that has now allowed Niagara to move forward. "This progress is due to the hard work of residents in Niagara who have taken the steps necessary to flatten the curve," said Oosterhoff in a media release. "Although this does not mean the danger of COVID-19 has disappeared and we remain vigilant, it provides hope for families and job creators who have been looking forward to some semblance of normalcy."
To learn more about Stage 2 reopening visit ontario.ca.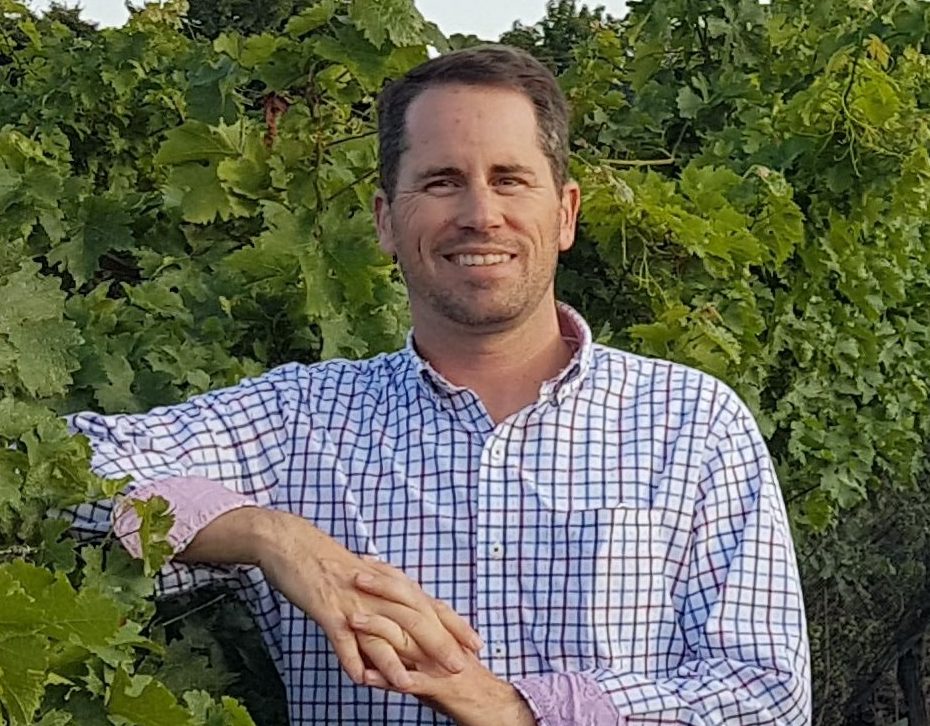 Kevin has spent over two decades as a public relations professional in a variety of sectors including professional sports, the arts, industry and healthcare.  After tiring of the daily commute to Toronto he returned to Niagara and launched The Niagara Independent, an online news source published twice weekly.
He is a graduate of Brock University, Niagara College and the Richard Ivey School of Business. He was named one of Niagara's 40 Under Forty in 2005.
Kevin is most proud of his twin daughters. He is also a triathlete and four-time Ironman finisher.