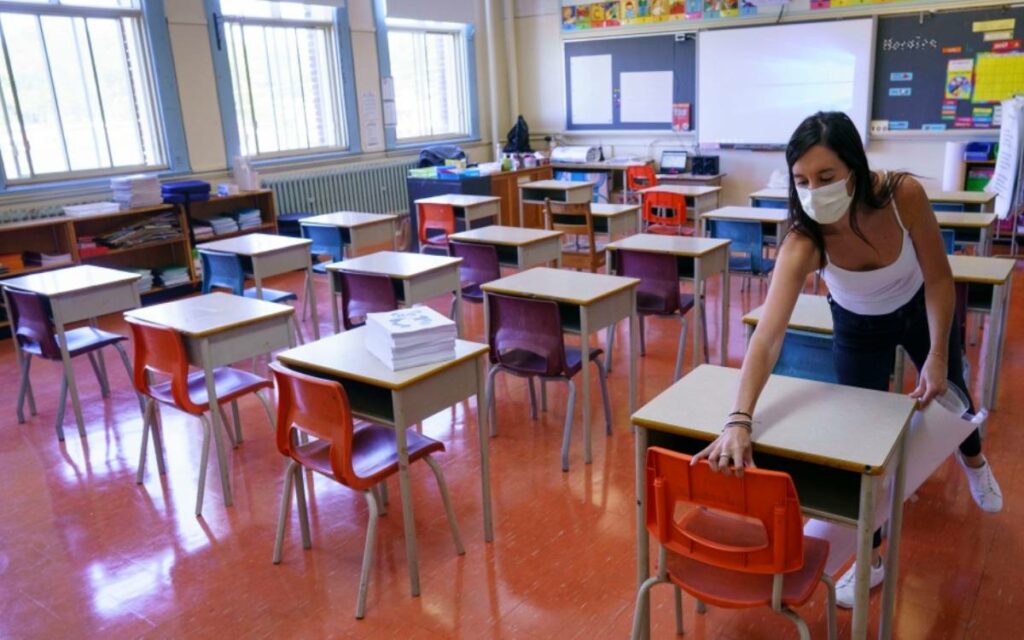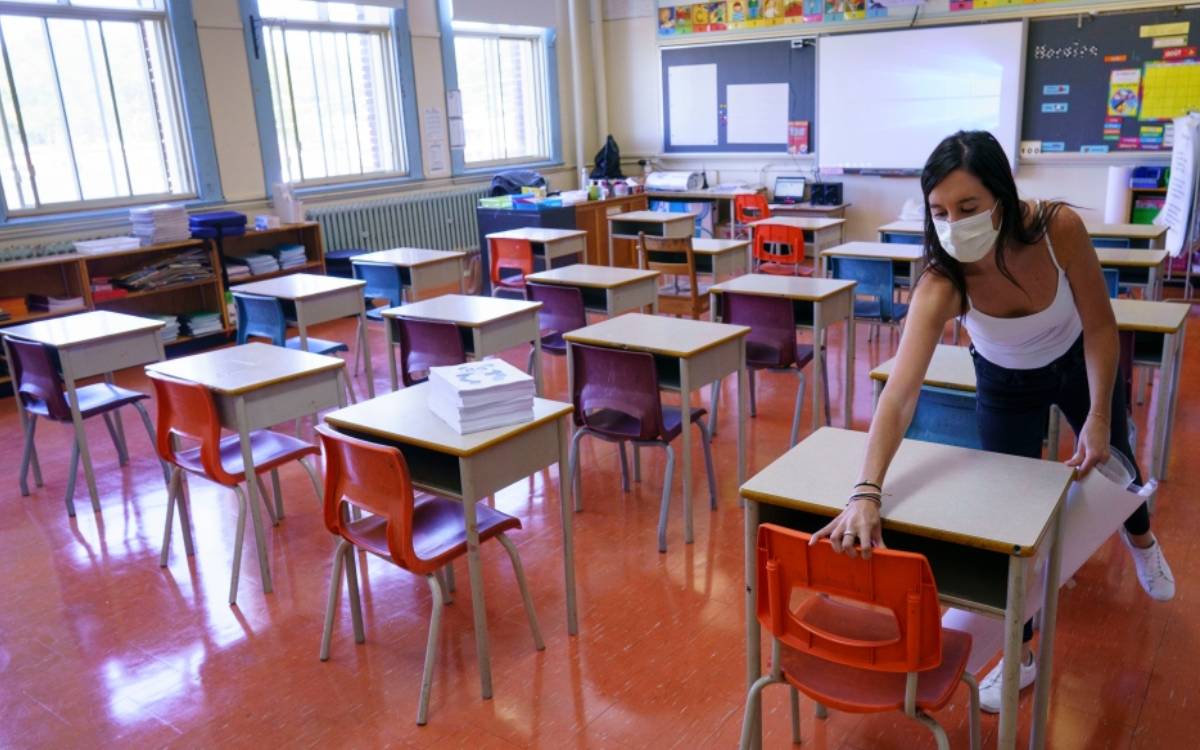 Niagara's elementary and high school students will be heading back to the classroom on Monday much to the celebration of many parents who've been trying to work from home and help home school their kids at the same time; particularly parents with younger children.
On Wednesday, Education Minister Stephen Lecce announced the dates for the return of in-person learning in all remaining Ontario public health units (PHUs). Elementary and secondary schools in the Niagara Region Public Health will return to in-person learning on Monday, Feb. 8.
It's been more than a month since students in southern Ontario have been in a classroom.
The government said its decision was based on the advice of Ontario's Chief Medical Officer of Health, the unanimous recommendation of the Council of Medical Officers of Health, and with the support of local Medical Officers of Health.
In the PHUs that are permitted to return to in-person learning on Feb. 8, before and after school child care programs are permitted to resume on that day, therefore Feb. 5 will be the last day for emergency child care.
"Following the best medical advice, with the clear support of both Ontario's and the local Medical Officers of Health, we are reopening schools across the province knowing that we have taken additional steps and made additional investments to better protect our students and staff," said Minister Lecce. "Nothing is more important than returning kids to school safely because it is crucial for their development, mental health, and future success."
An open letter signed by more than 100 Canadian doctors, including some of the country's top pediatric experts, also called on provincial governments across the country to reopen schools and to keep them open. In the letter, the doctors state that various pandemic restrictions, especially school closures, "stop our children from reaching their full potential and harm their health (physical and mental) and general well-being."
Canada's top physicians also said in their letter, "This [closing schools] is particularly unnecessary considering that the data consistently shows that the risk of transmission in schools is low, even when community transmission is high. To that end, keeping schools open is the safest option, not only for the overall health and well-being of children, but also for society at large now and in the future."
The province said it has introduced new measures to help protect students and staff against COVID-19 in the classroom. Some of these additional measures include: provincewide access, in consultation with the local PHU, to targeted asymptomatic testing for students and staff;
mandatory masking requirement for students in Grades 1-3, and masking requirement for Grades 1-12 outdoors where physical distancing cannot be maintained; providing 3.5 million high quality cloth masks to schools as back-up supply for Grade 1-12 students; and enhanced screening for secondary students and staff.
"Reducing the transmission of COVID-19 is fundamental to keeping our communities and schools safe," said Dr. David Williams, Chief Medical Officer of Health. "Our collective efforts, like strictly adhering to all public health measures, in addition to the enhanced safety measures in schools, will help keep communities healthy and students learning alongside their peers in their classrooms."
To further promote health and safety for students and staff, Ontario recently made an additional $381 million in funding available for schools. Provided under the federal Safe Return to Class Fund, this funding will be used to improve air quality and ventilation in schools, support online learning, promote student mental health and hire additional staff. In total, Ontario has provided schools with more than $1.6 billion to protect against COVID-19.
Local public health units continue to reserve the authority to close schools to in-person learning based on local circumstances.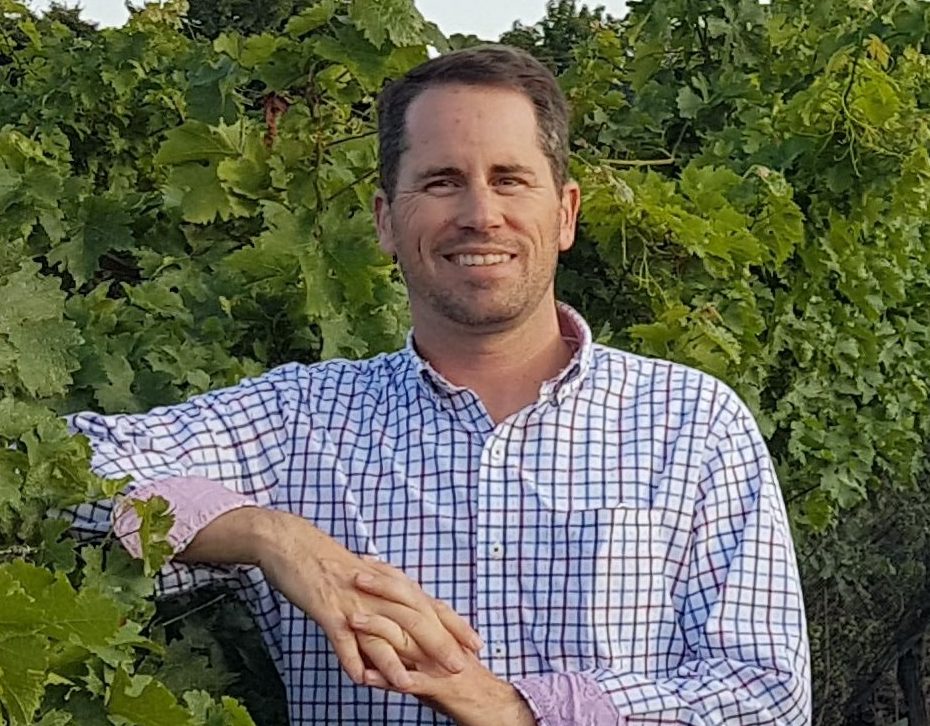 Kevin has spent over two decades as a public relations professional in a variety of sectors including professional sports, the arts, industry and healthcare.  After tiring of the daily commute to Toronto he returned to Niagara and launched The Niagara Independent, an online news source published twice weekly.
He is a graduate of Brock University, Niagara College and the Richard Ivey School of Business. He was named one of Niagara's 40 Under Forty in 2005.
Kevin is most proud of his twin daughters. He is also a triathlete and four-time Ironman finisher.