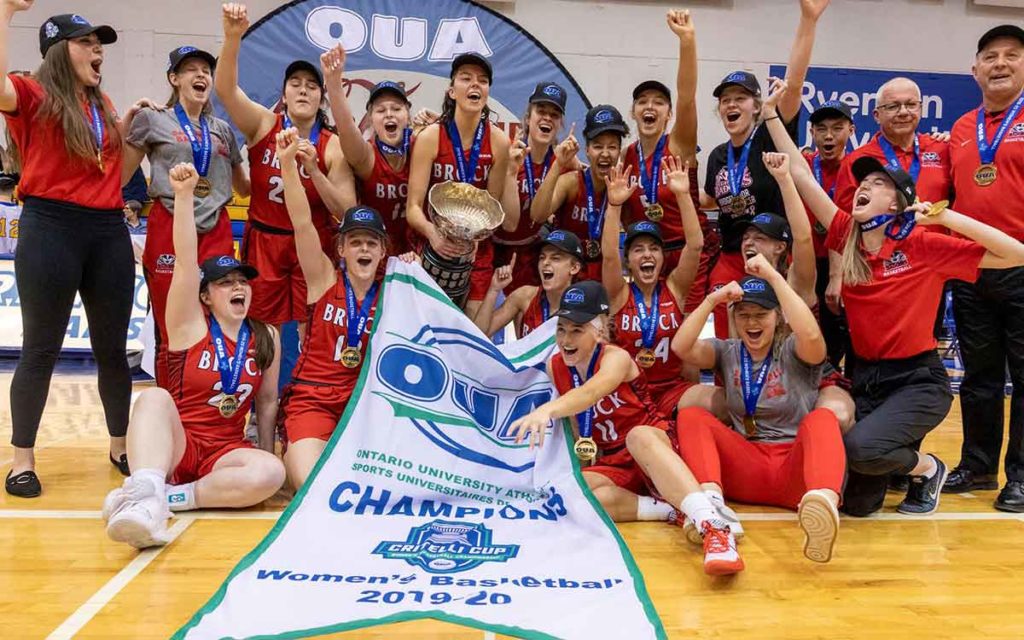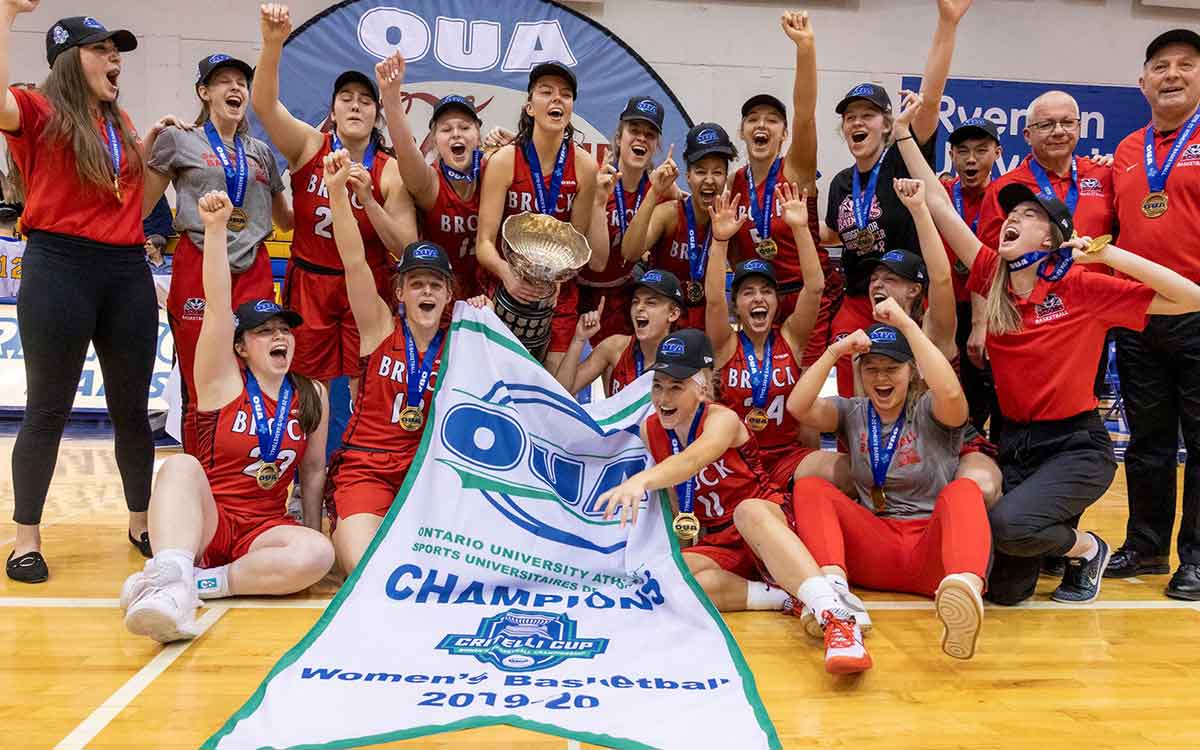 Brock Women's Basketball crowned Critelli Cup Ontario champs – off to Nationals. Photo: Stephen Leithwood.
An impressive (17-5) regular season has transformed into something even more special for the Brock Badgers Women's Basketball team.
That record has now been improved by three more victories, an Ontario University Association (OUA) Critelli Cup Championship and a trip to the USports Final 8 – National Championships – later this week in Ottawa.
The Badgers playoff run began on their home court, inside Bob Davis Gymnasium, at Brock University on February 22 when trailing by as many as 19 points the Badgers roared back to defeat the Windsor Lancers 61-57.
Four nights later it was a trip to London, Ontario for a showdown against the Western Mustangs.
Western would lead 40-28 at halftime, but again the Badgers would storm back to take the OUA semi-final 69-65 setting up a Critelli Cup final against the heavily favored Ryerson Rams at the Mattamy Athletic Centre – formerly known as Maple Leaf Gardens – in Toronto.
There was no denying the Cinderella Badgers on this day.
NCAA Division 1 transfer, and St. Catharines native, Sam Keltos drained a career high 42 points and pulled down 12 rebounds as Brock rolled to an 84-71 victory over the Rams.
Keltos, who was named an OUA second team all-star earlier in the week, drained eight three pointers in the win.
Two other Badgers were honoured as well for the 2019-2020 season as point-guard Melissa Tatti was named OUA Player of the Year, while second year head coach Mike Rao was named OUA Coach of the Year.
"I couldn't have imagined what they've done," said Rao, a Welland native on the Niagara Sports Report on CKTB.
"I don't know if it's anything I've done. It's a lot of hard work and perseverance, and it's a testament to the will of this team and these girls."
What made the OUA Final even more special was the fact that Brock legend, and the trophies namesake, Chris Critelli was on hand to hand the Badgers the Critelli Cup and their gold medals.
Sunday, the Badgers USports Final 8 opening round opponent was named.
Brock (20-5) enters the Championships as the second ranked team and will face the seventh seeded Calgary Dinos (25-4) Wednesday at 1 pm at TD Place in Ottawa.
The Dinos were awarded an at large berth after dropping an 80-78 decision to the Alberta Golden Bears in the Canada West Final.
"We're going to watch video," Rao said. "It's not really a lot of time to prepare, a couple of practices, and then we're off. I think we're going to do the same things we've been doing, and defend the same way we've been defending and hopefully that's good enough."
The Saskatchewan Huskies were named tournament favorites, Brock at number 2, Ryerson is third seeded, Laval number 4, followed by Alberta, UPEI, Calgary and Carleton at eight.
All championship bracket games (quarterfinals, semifinals, medal round) will be played at The Arena at TD Place, while the consolation brackets will be played at the Ravens Nest on the campus of Carleton University.
And you can follow the Badgers run in the nation's capital as all games will be streamed live at cbcsports.ca or usports.live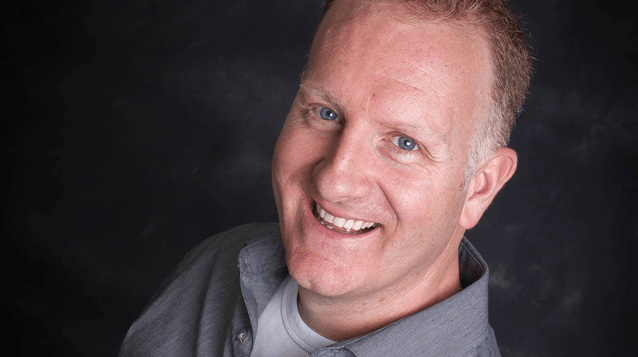 Rod Mawhood is a lifelong Niagara native who has had the pleasure of working in all three mediums – Radio, Print and TV – for over 20 years. His first announcing gig was with the then St. Catharines Stompers. Since then he's worked in radio and TV in Toronto, and currently is the announcer for the Niagara IceDogs and Niagara River Lions.
Rod also covers the Buffalo Bills for FOX Sports and the Buffalo Sabres for NBC Sports.