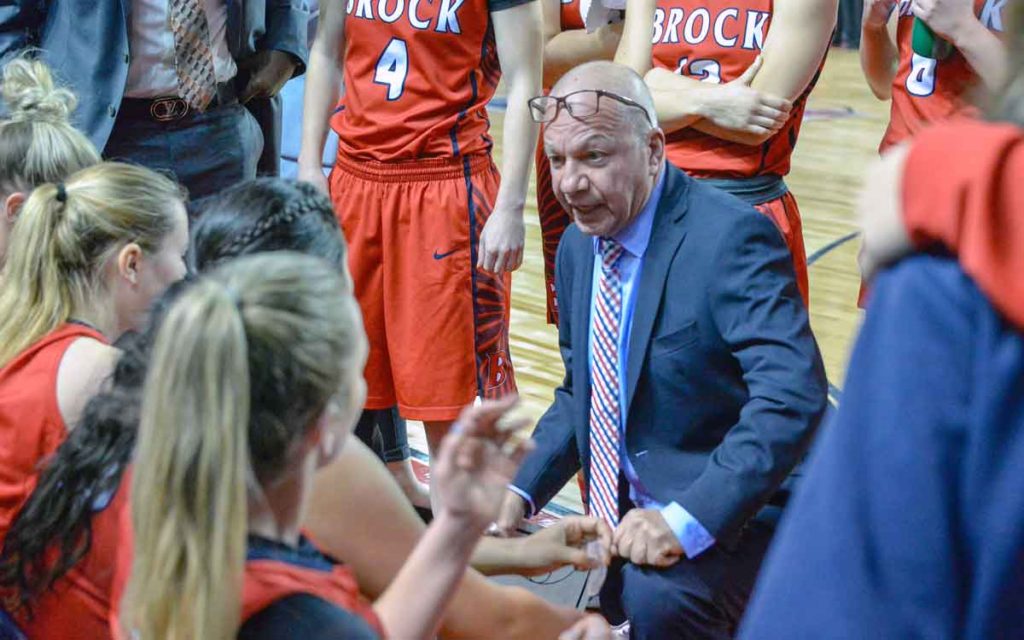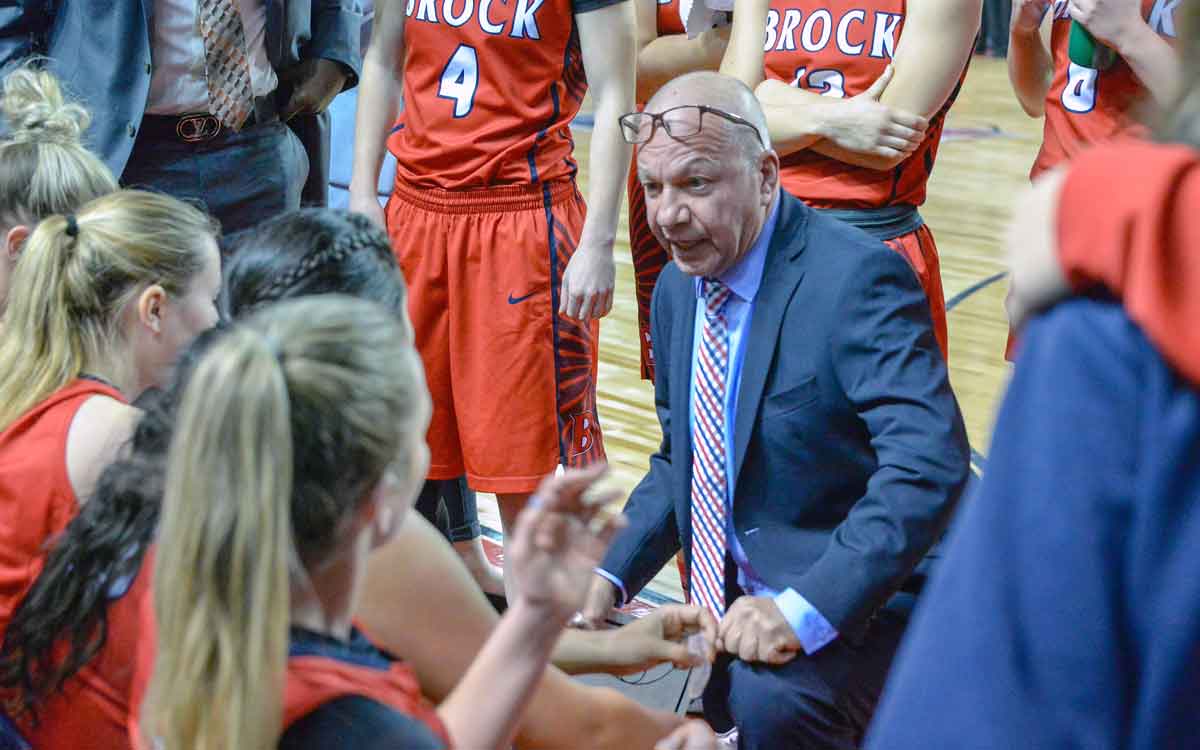 Brock University signed women's basketball head coach Mike Rao to a three-year contract on May 1.
Brock University has shown their confidence in women's basketball head coach Mike Rao by signing him to a three-year deal. Rao guided the lady Badgers to their first playoff berth since 2012.
This year, Rao and the Badgers improved their win total to 11 victories and reached the OUA Critelli Cup quarter-finals.
In a statement released earlier this week, Brock's Associate Director of Sports Emily Allan said, "Mike has done a phenomenal job with the program. He has worked tirelessly from day one to improve and build a culture of excellence." Allan went on to add, "He is continually recruiting talented student-athletes to elevate this team, and he is producing results."
After a disappointing 2017-2018 season that saw the Badgers miss the playoffs with a season record of just six wins and 18 losses, Rao was tasked with revamping the women's basketball team. In one season, the Badgers improved their win total and secured their first playoff appearance in seven years.
While Rao is in charge of the women's basketball team he feels strongly that it's important to shine a light on all women athletes and ensure they are given every opportunity to achieve their individual goals as well as their team specific goals. "I really do enjoy building, specifically in sport," said Rao. "I love helping a team grow. Each season is built around a plan. This past season we emphasized an important element of our program, which is empowering women in sport and celebrate the immense talent our female student-athletes have."
A Welland native, Rao coached the Notre Dame College School boys basketball team for 36 years before joining the Badgers in 2016.
Rao and the Fighting Irish remained a constant powerhouse in Niagara, and won the Ontario Federation of School Athletic Associations quad-A hoops championships in 2013.
At Brock, Rao played a key role as an assistant coach when the men's team reached the U SPORTS National Championships for the first time in a decade during the 2017-18 campaign.
When he took over the women's basketball squad, the Badgers' offence surged from 54.2 points per game to 63.1.
"I have always considered myself a teacher and not a coach. I like to get to know my players personally and build from there," said Rao. "I feel that coaching, or teaching, has its foundation on the building of relationships."
As a coach of student-athletes, Rao takes great pride in the achievements his players make off the court as much as on the hardwood. Rao's squad is the highest academic achieving team at Brock by GPA, and he is committed to supporting the experiential learning environment on campus.
"I always say that coaches or teachers who are not on you about your game or chasing you in the classroom, don't really care about you," said Rao. "My instruction is constant and visible. I need players to buy into our plan and goal. This can only be done with the forging of a good relationship, which is built on honesty and respect. I tell recruits, come to Brock women's basketball to become a better player, a better person and a Badger for life."